Education & Career Trends: September 30
Curated by the Knowledge Team of ICS Career GPS
---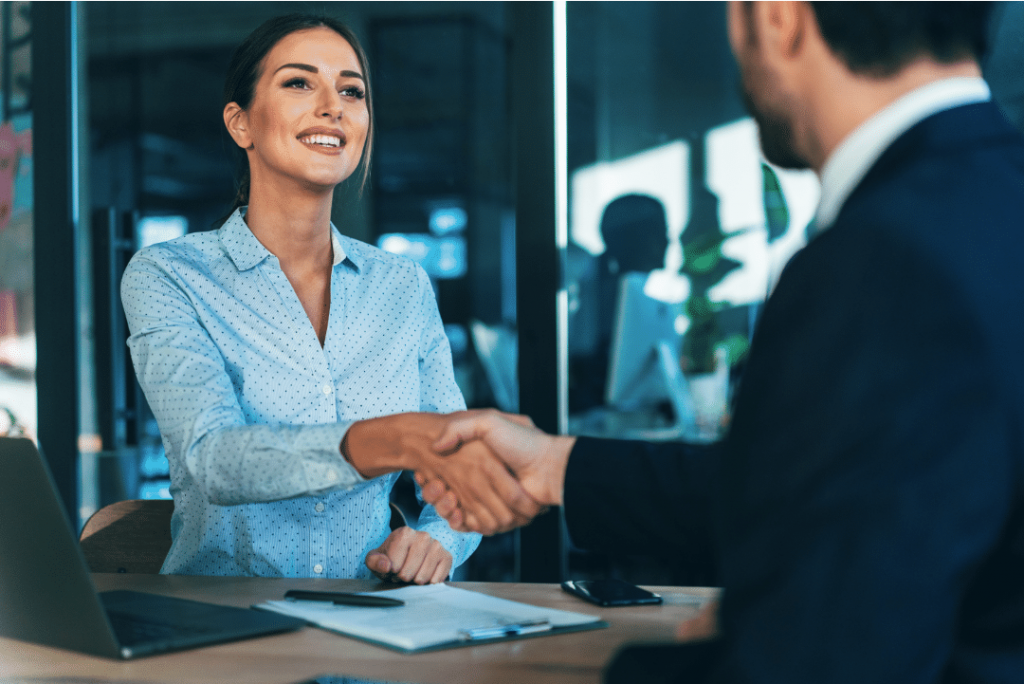 ---
Excerpts are taken from an article published on economictimes.indiatimes.com.
---
HR Managers, also known as Human Resource Managers, are experts who oversee and coordinate a company's administrative operations. In addition to conducting training for the current workforce, they are in charge of hiring and interviewing new hires.
In addition to this, they are in charge of setting the pay and creating suitable workplace policies that prevent employee conflicts of interest and support the maintenance of a positive work environment.
Depending on their line of work and the department they are in charge of, there are several kinds of HR managers. Recruiting Managers, Compensation and Benefits Managers, Employee Relations Specialists, etc. are a few of the main categories of HR Managers.
What is HR Management?
Aspiring applicants must complete their undergraduate degrees in related fields before enrolling in postgraduate human resources management programmes. Admissions to these colleges are based on both merit and a number of management entrance exams, including the CAT, MAT, XAT, SNAP, etc.
In order to improve HRM abilities, one can also enrol in diploma programmes in areas like sales, leadership, business intelligence, and analytics.
Job Categories of HR Managers
HR management encompasses a variety of job categories, and the responsibilities of these HR managers vary appropriately. The following table lists more similar job profiles for HR managers:
1. HR (Human Resource) Managers
HR managers are experts who essentially serve as a conduit between the company's directors and lower management. Their primary responsibilities also include developing new HR rules and resolving employee issues. The primary responsibilities of HR managers include hiring, pay and benefits, training, etc. The candidate must be fluent and have good time management abilities in order to succeed as an HR Manager.
2. Training and Development Manager
They are primarily in charge of providing instruction, managing inductions, career planning, etc. They provide workshops for their staff members to brush up on their abilities and teach new hires. A good training and development manager needs to have a variety of abilities, including those related to compliance, time management, and communication.
3. Compensation and Benefit Manager
Some of the most significant authority in the firm belongs to the Compensation and Benefits Manager. They operate so that employee needs are met without having an impact on the company's budget. Additionally, they will have to work on topics like wages, benefits, allowances, pensions, insurance, etc.
4. Recruitment and Placement Manager
They are in charge of finding the best personnel for the organisation that they may employ to perform effectively and efficiently. They interview candidates after narrowing down resumes in accordance with the company's needs. A candidate for recruitment and placement manager must possess attention to detail, interviewing abilities, and communication abilities.
5. HR Consultant
HR consultants are knowledgeable experts who assess the human resources condition at a firm. Designing policies, organisational structures, compensation plans, and performance and incentive programmes is their key responsibility.
6. Employee Relations Specialist
They serve as a link between the company's top executives, including directors and CEOs, and labour unions. They have a responsibility to create employment contracts that adhere to labour laws. Additionally, they act as the company's legal representative.
Responsibilities of HR Managers:
HR managers play a critical role in maintaining the company's workforce's coordination and comfort. Following is a list of some of an HR manager's responsibilities:
The management of the company's workforce falls under the purview of an HR manager, who also oversees and supports the hiring procedure.
They are also in charge of choosing the right salaries for their workers.
They must create appropriate workplace practices to reduce conflicts and legal difficulties while boosting employee happiness and productivity.
They should also keep a careful eye on the work of their employees and provide feedback for any potential enhancements.
They must make sure that both parties are heard when there are disputes between coworkers and find a quick solution.
Additionally, they must provide the workers with adequate training and job possibilities.
Skills Required:
The following table lists some of the top abilities needed to be a successful HR Manager:
Superior communication abilities
Abilities in administration
Priorities management
Proactivity
Advising
Coaching
Technologically savvy
Interpersonal Competence
Management of time
…
---
Have you checked out yesterday's blog yet
How to Use ChatGPT for Interview Preparation
---
(Disclaimer: The opinions expressed in the article mentioned above are those of the author(s). They do not purport to reflect the opinions or views of ICS Career GPS or its staff.)
Like this post? For more such helpful articles, click on the button below and subscribe FREE to our blog.
---
Download our mobile app, ICS Career GPS, a one-stop career guidance platform.