Career Trends: October 13, 2022
Curated by the Knowledge Team of ICS Career GPS
---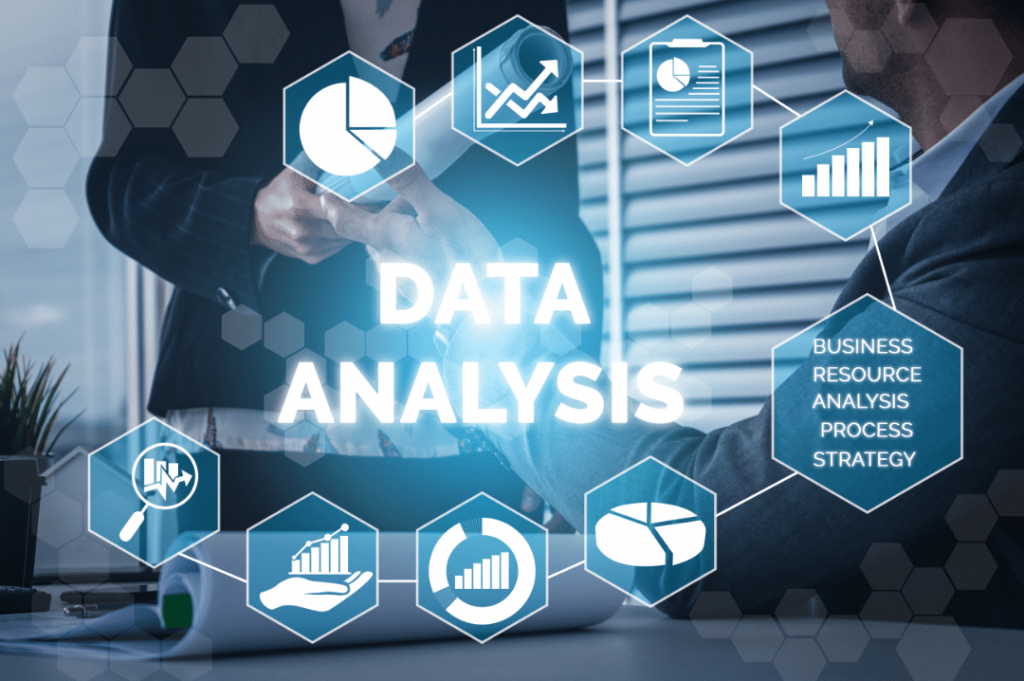 ---
Content Credit:
---
In the current digitally-driven times, technology and data are omnipresent. Owing to tech advancements, data analytics is one of the important markets today. According to India Brand Equity Foundation, the Indian Data Analytics industry is expected to hit the $118.7 billion mark by 2026. Data analytics has become a vital component of businesses across industries. It provides actionable insights into customer behaviour along with comprehensive market analysis thereby providing a competitive edge to organisations. Due to all these reasons, data analytics is gradually gaining popularity across the world.
Why Data Analytics is Useful?
Data analysts are the experts who translate, gauge and capture valuable insights from the large volumes of unstructured data that has been collected for the sole purpose of organisational growth.
This data can be utilised for greater sales, product development, optimised operations, and reduction of risks through accurate forecasting models. The analysts analyse the data and gather knowledge via insights. This knowledge is further applied across the realms of processes and industries.
In today's times, data analytics is the most important component for any business. The application of Data Analytics is immense spreading across sectors. Finance, E-Commerce, banking, logistics, supply chain, healthcare, etc. are just to name a few fields where the technology is marking its presence.
Applications of Data Analytics:
The application of Data Analytics as technology is diverse.
One of the significant applications is when it is used in the HR domain.
Helping in talent acquisition, HR analytics is the data-driven approach that allows recruiters leverage the potential of this technology for sourcing deserving talent.
Another field where the tech has prominent usage is for capturing insights that improve healthcare decisions thereby offering benefits to the patients.
It is due to healthcare analytics that patient care has enhanced, diagnosis has become accurate as well as quick and preventive healthcare can be practiced easily.
Financial Analytics is yet another segment where Data Analytics is applied to seek answers to specific business challenges as well as forecast the financial future of the organisation.
The insights provide information on the financial scenario of the company by evaluating operations, budgets, and other transactions thereby rendering a helping hand in business growth.
Apart from the private sector and corporates, even the government is harnessing the power of data analytics for improving state affairs, city governance, ensuring public welfare and is using it as a solution to deal with macro-level issues.
Demand for Data Analytics:
The demand for data analysts is high.
However, the fact of the matter is that talent with the required skill sets is lacking. As a result, the talent skill gap is significant and there is a growing need for professionals with Data Analytics skills who can drive organisations with a data-driven approach in the future. There are several courses and reputed institutes that are offering data analytics courses.
Students can explore the courses according to their requirements. Students can also explore courses like PGDM in Data Analytics.
What are the Career Options in Data Analytics?
Students with the right balance of managerial and analytical skills can make their mark in the field of data analytics.
The field is perceived to be a lucrative employment avenue that comes with a good payscale and a plethora of job roles.
Being an in-demand skill, the industry standards offer great packages to data scientists and analysts.
Job aspirants can seek employment across Data analyst, Data architect, Statistician, Project Manager, Chief Data Officer, and ML engineer roles amongst many more.
There are different fields and degrees that you can specialise in as per your interest.
For instance, Forensic Data Analysts help recover and protect digital data pertaining to criminal and cybercrime investigations.
Data Mining is another specialised field wherein professionals analyse data to decipher trends and patterns.
…
---
Have you checked out yesterday's blog yet?
---
(Disclaimer: The opinions expressed in the article mentioned above are those of the author(s). They do not purport to reflect the opinions or views of ICS Career GPS or its staff.)
Like this post? For more such helpful articles, click on the button below and subscribe FREE to our blog.
---
Download our mobile app, ICS Career GPS, a one-stop career guidance platform.