Education & Career Trends: March 17, 2023
Curated by the Knowledge Team of ICS Career GPS
---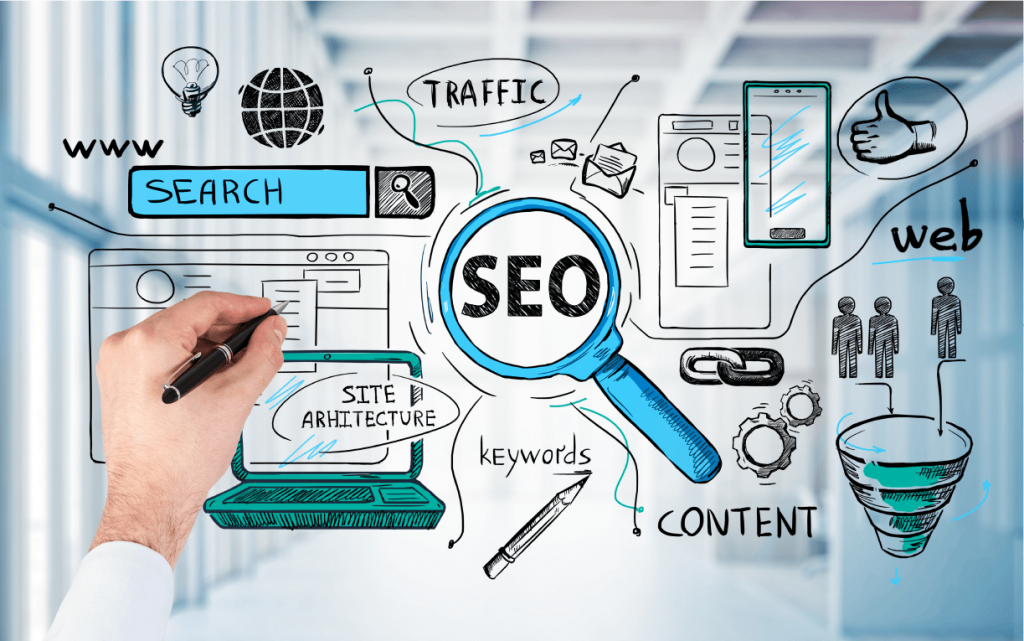 ---
Excerpts are taken from an article published on telegraphindia.com
---
Search engine optimisation, or SEO, is a way to increase natural traffic to a website. In the present day, improving a website's ranking among search engine results is also known to be a comprehensive digital marketing approach. When ranking search results, top search engines like Google, Yahoo, and Bing employ complex algorithms that consider about a dozen distinct factors.
As a result, much research and work are put into ensuring that search engines can determine which results are the most pertinent. The analysis and understanding of what to do next are essential components of an SEO consultant's job.
Who is an SEO consultant?
An organisation's SEO strategy is planned, implemented, and maintained by an SEO consultant to guarantee that the organisation's web pages appear high in search results.
New digital marketing strategies emerge daily as a result of Google and other search engines' ongoing evolution, and the solutions also need to be reviewed frequently. So, in order to get the greatest outcomes, an SEO consultant has to have a wide range of skills at their disposal.
What duties does an SEO consultant have in general?
In every brand's marketing plan, SEO specialists have a key position. Among the items to be taken care of are:
Creating a plan regarding SEO strategy
Improving optimisation for organic search
Conducting a keyword research
Maintainig a strong client base
Recognising the latest Google Trends
What opportunities are available for SEO professionals to advance their careers?
With future business operations, SEO will continue to be a highly sought-after component of digital marketing. Currently, a sizable portion of marketing spending is gradually moving away from traditional media and into more modern and organic media possibilities.
Nearly every organisation is spending a significant sum on SEO. As the digital sector expands, SEO is becoming an increasingly important way to drive traffic to websites. In other words, it is a region where career prospects are expected to increase as well.
What are some tips for success in the trade?
SEO can be a bright career option for you if you are dynamic and have great analytical skills. Here are a few tips that can help you to stand out:
Possessing strong research skills – the ability to look through data and find ways to deliver the best SEO results can go a long way.
Formulating clear and clever marketing strategies – when you formulate strategies that you and the rest of the team can effectively apply, you end up adding the most value
Ability to make the websites mobile friendly – this is the need of the hour with a large section of the audience switching to mobile for their browsing needs
Increasing off site visibility – on site SEO refers to those strategies which are implemented on one's own site to make it rank higher on search engines. A great SEO consultant has to also have sound knowledge and understanding of off site SEO, which is when SEO is used on third party sites to drive traffic to one's own website
…
---
Have you checked out yesterday's blog yet?
---
Like this post? For more such helpful articles, click on the button below and subscribe FREE to our blog.
---
(Disclaimer: The opinions expressed in the article mentioned above are those of the author(s). They do not purport to reflect the opinions or views of ICS Career GPS or its staff.)
Download our mobile app, ICS Career GPS, a one-stop career guidance platform.