Curated by the Knowledge Team of ICS Career GPS
---
Education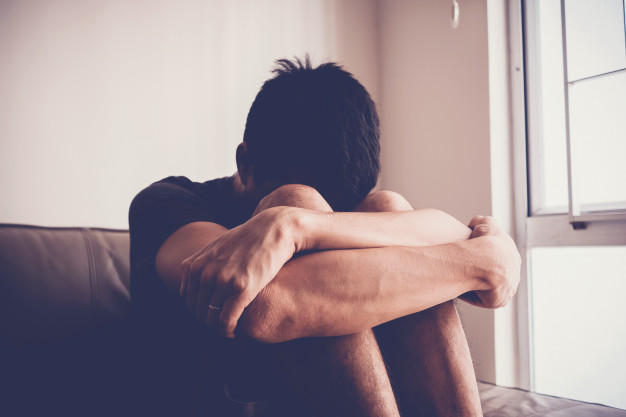 Don't let your emotions lower your immunity
Excerpts from article by Shikha Desai, published in Entertainment Times
The COVID-19 pandemic has had a major impact on our lives and its next wave is a harsh reality we are facing today. Many of us are confronted with difficulties that are frustrating, daunting, and elicit intense emotions in both adults and children. Under these conditions, it is natural to feel anxious and go through emotional changes.
Public health interventions like social distancing, curfew and lockdown measures are important to curtail COVID-19, but they can make us feel disconnected and depressed.
It is important to identify and deal with health anxiety and stress early on in order to avoid serious issues. Several researchers also claim that negative emotions tend to lower immune response against disease. They have also found that recent symptoms of anxiety and depression increased during the pandemic.
Know if your anxiety is pandemic induced
Look for symptoms like difficulty in falling asleep, waking up suddenly in the middle of sleep or having bad dreams frequently.
A lot of us use food as a coping mechanism. Research has shown that a higher number of people have seen changes in weight and lack of will or enthusiasm to exercise in the lockdown. While some fluctuation is normal but if you are increasingly noticing a development of unhealthy eating habits or a significant change in your exercise patterns, take note.
A healthy mind is a healthy body
We are completely fit only when we have a fit body along with a fit mind. The key is to make time for ourselves and work on our mental well-being daily. Activities that help combat stress and anxiety are key. Here are some suggestions:
Practise gratitude & meditation, and keep a journal.
Yoga has the added benefit of helping take care of both mental and physical wellness.
A regular massage with certain essential oils can help with migraines, insomnia and depression. Try massaging your head with lavender oil right before going to bed as it encourages immediate sleep.
Another trick that works wonderfully is sound healing in which copper singing bowls emit sound vibrations. These sound waves are extremely strong and immediately induce deep relaxation.
When a person is fully comfortable and calm, they can recover quickly from any neurological problem as stress is said to be responsible for about 75% of all diseases.
Signs you are suffering from health anxiety
You're constantly stressed about contracting the virus
You constantly scan your body for symptoms
You're obsessively thinking about the pandemic which makes it difficult for you to focus on your work
Covid-19 is your only topic of discussion
You excessively consume pandemic news
You're not reassured by negative test results
You have sleepless nights and nightmares
You think everyone you meet is a carrier of the virus
You overuse the hand sanitiser and other disinfectants
Top 5 anxiety busters
Pets
Plants
Feel-good and inspiring movies
Creative pursuits
Learning a new sport or a fun workout
---
Career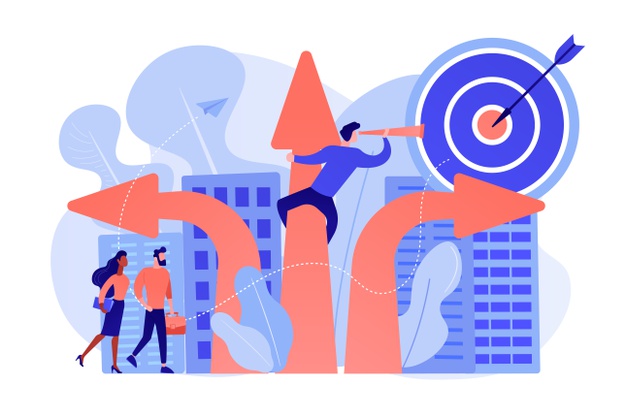 Reshaping your career in the pandemic
Excerpts from article by Dorie Clark and Tomas Chamorro-Premuzic, published in Harvard Business Review
It's clearly too soon to declare an end to the pandemic. But as vaccination takes hold and at least some countries and regions begin to open up, we remain hopeful about the potential changes on the horizon. Now is a useful time to begin asking yourself how to take back control over your career.
As we move into hybrid offices and hybrid professional identities, we're entering what social scientists call a "liminal" moment — the "in-between" phrase when you're exiting a previous way of being and entering another. That creates uncertainty, but also opportunity. We've identified three key aspects of work that the pandemic has impacted and which if you approach them thoughtfully and strategically it can help you reshape your career successfully for the future.
These are
The manner in which we work
One thing we all learned this year, after being forced to adapt to specific ways of working, is how we best work. Some professionals have thrived in a remote work environment and never want to go back. Others miss the social company of their colleagues and, gripped by loneliness, recognise that office life suits them well.
Meta-analytic studies have long shown that remote work is mostly beneficial — improving not just productivity and job satisfaction, but also family relations — or neutral. We can expect this to improve even more, thanks to both increased technological resources and a cultural readiness to accept that workplace results matter more than one's location.
That means, in many professions, it's likely you'll have far more freedom moving forward to shape, and maybe even control, the terms by which you'll work.
The Company and Leaders we work for
During the pandemic, many people have learned new things about their boss and the senior leadership of their company. Armed with this new information, once employees feel the pandemic has stabilised, it's likely we'll see accelerated job turnover that may have been deferred for the past year. Given companies' increased openness to virtual arrangements, employees' options will also increase, because they're not limited by physical proximity. More than ever, you'll now have the opportunity to identify companies that share your values and potentially join forces with them, regardless of geography.
Our professional networks
After a year of isolation in which it's been much harder to meet new people, it's likely that many professionals are hungry to build new connections. If you make the effort to organize networking events — whether virtual or in-person (where safe and possible) — you'll likely reap disproportionate benefits by dint of being an 'early mover' as people slowly begin to feel comfortable congregating again. This includes building a reputation as a 'connector' and perhaps gaining access to interesting or prominent people that otherwise may have been hard to access. This is a liminal moment for relationships, as well, and provides a unique opportunity both to solidify deeper ties with trusted colleagues and to expand your overall network dramatically.
In short, there's a very real possibility that, thanks to the greater flexibility and opportunities enabled by the crisis, far more professionals may have the opportunity to craft work and careers they truly enjoy. The past year has been challenging and discomfiting in so many ways — but we're optimistic that it might yet give birth to something new, and better.
---
(Disclaimer: The opinions expressed in the article mentioned above are those of the author(s). They do not purport to reflect the opinions or views of ICS Career GPS or its staff.)
Like this post? For more such helpful articles, click on the button below and subscribe FREE to our blog.
---
---
---
Download our mobile app, ICS Career GPS, a one-stop career guidance platform.