---
Dr Amrita Dass, Founder-Director, Institute for Career Studies (ICS) Educationist & Career Consultant
The article has been published by the India Today Web Desk (Part 1; Part 2; Part 3)
---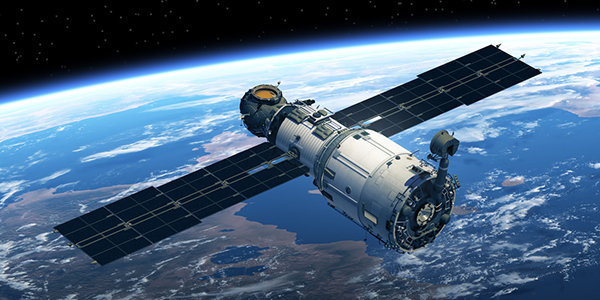 "I think we are at the dawn of a new era in commercial space exploration," Elon Musk remarked. Let's learn a little more about this 'new era' that Musk referred to.
The spectacular night sky and mysteries of space have never ceased to fascinate us since our childhood days of star gazing. However, for some, the fascination continues beyond the early years.
If you're among those who dream of making their mark in the field of space, you're in luck. Space exploration and related careers is an ever-expanding area with great potential for a large number of future career specialisations.
Space exploration, which started in the public sector in the 1950s, now has an increasing number of private players participating in it.
Top Predictions
Let's take a look at some top predictions by the Northern Sky Research (NSR) (global leader in satellite and space market research and consulting services) as well as some key developments in Space. These will give you an idea of the momentum at which the industry is growing.
1. Space Tourism will pick up
Despite COVID-19, development in the sector continues, with new players such as EOS-X space, Space Perspective and PD Aerospace entering the supply side, says NSR. Blue Origin and Virgin Galactic, the key players in the suborbital space tourism market, are said to be poised for the launch of commercial operations in late 2021.
2. Government customers will drive the market
It is expected that government customers will keep driving the early years of commercial orbital launches. The success of Elon Musk's SpaceX in astronaut flights in 2020 has further strengthened this trend.
3. Satellite markets for EO and communications
Continued expansion of major Cloud Service Providers into satellite markets for Earth Observation (EO) and communications will be witnessed 2021 onwards, according to NSR.
4. Satellite big data services to boom
The pandemic has increased the importance of remote sensing and geospatial applications, says NSR. "Big Data applications in commodities and infrastructure monitoring, alongside supply chain insights, are expected to grow as customer adoption increases. IoT-based transportation, government and military, and energy will remain leading segments for satellite big data services."
5. Aero satcom market to recover
With global travel grinding to a halt, this market was among the hardest hit by the pandemic. However, as per NSR, the market has entered the recovery path.
6. New developments in satellite ground segment
NSR says that 2021 will see new developments in the satellite ground segment. "5G will make satcom integrable with the mainstream ecosystem, and cloud and virtualisation will make satellite ground segment more flexible and scalable while reducing operating costs."
7. Start of commercial service of SpaceX's Starlink constellation
As per a recent media report, 2021 will see the start of commercial service of SpaceX's Starlink Constellation in the U.S. The Starlink Constellation Project envisages deployment of around 12,000 satellites into the low Earth orbit. SpaceX has been launching Starlink satellites for this mega project.
8. NASA's new space exploration ideas
A recent article in space.com mentioned that "NASA's newest fleet of far-out exploration ideas includes projects that could one day return samples from Saturn's moon, Titan, allow astronauts to experience artificial gravity in space, and send staggering quantities of planetary data back to Earth!"
9. Missions to Mars
In early 2021 itself, as many as three Mars Missions arrived at the Martian orbit or the Red Planet itself! These included missions from the UAE, China and the USA. To add to that – SpaceX chief Elon Musk recently said that they would soon be landing Starships (a term for the company's rockets) on Mars well before 2030.
10. Reusable launch systems
The SpaceX reusable launch system development programme looks at developing new technologies for an orbital launch system that may be reused many times (similar to the reusability of aircrafts!).
Evidently, all this will require a vast range of professional competencies like space technology, management, media skills, knowledge of physical and biological sciences, and more. Thus, space has become a huge arena for specialists in every field to operate.
Careers in Space
Now, let's take a look at the various careers that you can choose from, if space is your broad area of interest. Here's an indicative list:
1. Astronomy
This includes the scientific study of outer space – galaxies, solar systems, stars, black holes, planets, etc.
2. Astronauts
These are the people who actually get to go to outer space and explore it.
3. Space Technology
This includes spacecraft, satellites, space stations, support infrastructure equipment, various procedures as well as space warfare.
4. Engineering
The astronaut may get the lion's share of people's attention, but it is the engineers who make the backbone of space exploration. They design spacecrafts, launch vehicles, space stations, satellites and more. There's immense scope in fields like aerospace, robotics (think Mars rovers!), computer engineering, material sciences, as well as mechanical and telecom engineering.
5. Space Research/Academics
Space research involves people from different fields. Sample this – astrophysicists (astronomers who study celestial objects and how they interact with other space bodies), biologists (research how spaceflight affects those living in a spacecraft or the space station), biochemists and biophysicists (look into the chemical and physical aspects of all things and their biological actions), geoscientists (study & analyse the physical nature of the Earth), astrobiologists (research life as it exists on Earth to learn about life that may exist on other planets) are all examples of space scientists.
Beyond research, there is also teaching within the space industry. For instance, you can work as an associate professor of space physics and also be involved in analysis of data obtained from spacecrafts.
6. Space Law
It is the body of law governing space-related activities. It comprises a wide range of agreements, conventions, treaties, and the regulations of international organisations.
7. Space Tourism
A growing number of businesses are vying to get a pie of the budding space tourism industry. Some big players engaged and hiring in this field are Virgin Galactic, SpaceX, Blue Origin, Orion, Orion Span (Space Hotel) and Boeing.
8. Space Architecture
This involves the study and practice of designing and constructing inhabitable environments in outer space. There are plans to have space hotels in the not-too-distant future!
9. Space Medicine/Psychology
It is the practice of medicine for astronauts in outer space. A large part of it involves mitigating the physiological changes caused by weightlessness as well as psychological issues.
There are also a host of opportunities for technologists, technicians, electricians, and technical writers too.
Allied spin-off benefits in defence, health, material sciences, minimising wastage in manufacturing, etc., also exist.
Tips on how to pursue a career in space
With the Space evolving as an interdisciplinary field, today, people from any academic background can work in the area, especially as thought leaders and ideators.
However, if space technology / research are your areas of passion, it will be advisable to take as many science, technology, engineering and mathematics (STEM) classes as you can, as well as subjects like biology, chemistry and geosciences.
You must also become a space buff to keep up with the latest in the field. This will also help you understand your sub-field of interest i.e. space exploration, technology, medicine, law, etc.
Be prepared to study and put in hard work. You should also have a love for continuously updating your knowledge and skills.
Once you're in the field, you will acquire the necessary knowledge and skills to thrive as a professional. However, you can also volunteer to be a part of space-related projects and get necessary work experience even as a student.
Skills that will be valuable in this field are: Mathematics; Critical thinking; Complex problem-solving; Intrinsic motivation; Determination; Enthusiasm; Love for learning; Patience and Team Spirit.
Top Indian Institutions offering courses
In India, there are a number of universities, research organisations and institutions involved in research and development in the field of space sciences. Some prestigious institutions are: Indian Institute of Space Science and Technology (IIST), Thiruvananthapuram; Birla Institute of Technology, Mesra, Ranchi; Indian Institute of Science, Bangalore; and the Indian Institutes of Technology (IITs).
International Campuses – an indicative list
Globally, some of the best higher learning centres are: California Institute of Technology; Harvard University; University of California — Berkeley; University of Cambridge; Princeton University; Sorbonne Université; Leiden University; and Stanford University.
However, these colleges are primarily known for courses in Space tech. Today, any space enthusiast who is an expert in his/her chosen field can contribute to Space development, which is evolving into an interdisciplinary field.
So, plan well and successfully launch your dream of exploring the universe of possibilities in Space. Make the unimaginable a reality!
---
Sources:
· Satellite Today · Silicon Republic · Space Architect · Nasdaq website · NASA website · Revfine.com · Higher Education India · Ecowatch · Canadian Space Agency website · Careers in Space Science
---
Liked this post? For more such helpful articles, click on the button below and subscribe FREE to our blog.
---
---
---
Download our mobile app, ICS Career GPS, a one-stop career guidance platform.