Career Trends: June 13, 2022
Curated by the Knowledge Team of ICS Career GPS
---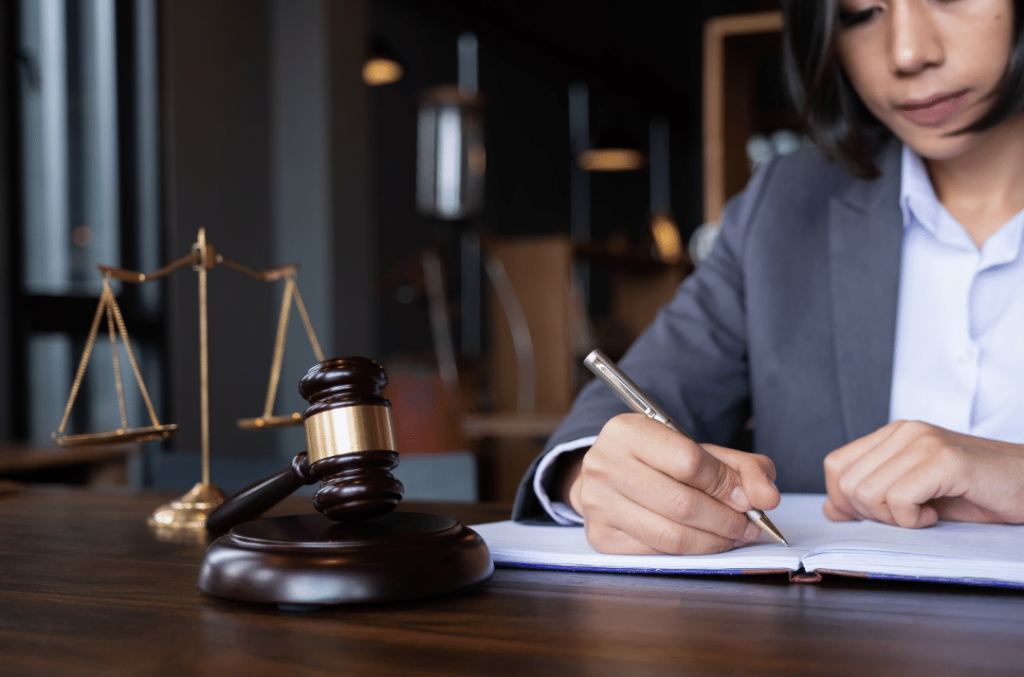 ---
Content Credit:
---
There has been a dramatic increase in people striking out independently and going the freelance route. In an Upwork study, the share of non-temporary freelancers grew to a new high. And this growing freelancer cohort is highly educated and skilled. Your freelance gig as a lawyer may also be called contract lawyering.
Hired by law firms or other legal offices as independent contractors, freelance or contract lawyers do not directly represent clients. They work for other lawyers, typically helping out on specific issues: from documentation reviews to discovery, practice law, and legal research.
As a freelance lawyer, you can choose your clients, set your rates, and work from home (or anywhere else in the world). It sounds ideal, but it takes some planning and a high tolerance for risk.
.
What Do Freelance Lawyers Do?
.
Firms with smaller legal staff can rely on the services of freelancer lawyers and paralegals for legal services to reduce their need for hiring additional full-time workers.
Freelance lawyers usually work with the law firm or company legal department directly, or the freelancer may work through a legal freelancing platform.
Freelance attorneys work in numerous practice areas on projects, including:
Appearance work: Freelance attorneys may be hired as appearance council to go to court on behalf of another lawyer.
Written substantive work: This could include research, document review, discovery, or document drafting. Think motions, writing briefs, or contracts. You may even write law firm marketing blogs.
The Benefits of Going Freelance
.
Setting Your Schedule – You can set your office hours and are no longer beholden to the 9 to 5.
Setting Your Capacity – You can take on as many or as few cases as you want.
You Get to Choose Your Clients and Projects – You can choose who you work for and easily avoid or decline demanding clients or cases you're not passionate about. You get to choose projects that engage and interest you.
Working from Anywhere with the Internet – You can work from any location you want.
The Basics of Setting Up Your Freelance Attorney Practice
.
1. Find Your Niche as a Freelance Attorney
Focus on the areas in which you excel as a lawyer, don't be afraid to showcase your experience, knowledge, and skill.

As you develop a reputation, you can charge more for your time and make more money.
Avoid spending time in areas you dislike, or have no experience/interest in.
2. Get Malpractice Insurance
Malpractice insurance protects you from any legal action that may arise due to your work.
Use your local or state bar association resources to find the best malpractice insurance for you.
3. Have a Written Freelance Work Agreement
It is important to have a freelance work agreement in place to avoid confusion about the terms of the engagement.
The document can serve as a guide for how the work will be completed and help resolve any disputes that may arise.
4. Develop a Business Plan
A freelance business plan will outline how you will market your services, how you will find clients, and how you will bill for your services.
It will also identify your target market and how you will differentiate yourself from other lawyers.
The plan should also include goals and how you will measure your success.
5. Find a Mentor
A mentor can guide you on starting and growing your freelance practice, advise you on contracts, and refer clients to you. Use your network to seek out a mentor.
6. Set Up Your Website and LinkedIn Profile
A website gives you a professional presence online, and it also allows potential clients to learn more about your services and how to contact you.
Be sure to include a clear description of your services and your contact information on your website.
You should also set up a LinkedIn profile and make sure it is up-to-date.
Marketing for Freelance Lawyers
.
There are several ways to market your business, including online and offline methods. You're going to need an effective marketing plan to get clients as a freelancer. Some of the most effective marketing strategies for freelance lawyers include:
Creating a website
Writing content as a thought leader in your niche area
Using social media to network and share articles
Adding profiles to online directories
Speaking at events
According to ​​Finances Online, more than 70% of freelancers find jobs through online markets, gig economy websites, and freelance platforms. Platforms connecting freelance lawyers can help with client searches without worrying about paperwork or guesswork.
…
---
Have you checked out yesterday's blog yet?
---
(Disclaimer: The opinions expressed in the above mentioned article are those of the author(s). They do not purport to reflect the opinions or views of ICS Career GPS or its staff.)
Liked this post? For more such helpful articles, click on the button below and subscribe FREE to our blog.
---
---
Download our mobile app, ICS Career GPS, a one-stop career guidance platform.