Career Trends: October 8, 2022
Curated by the Knowledge Team of ICS Career GPS
---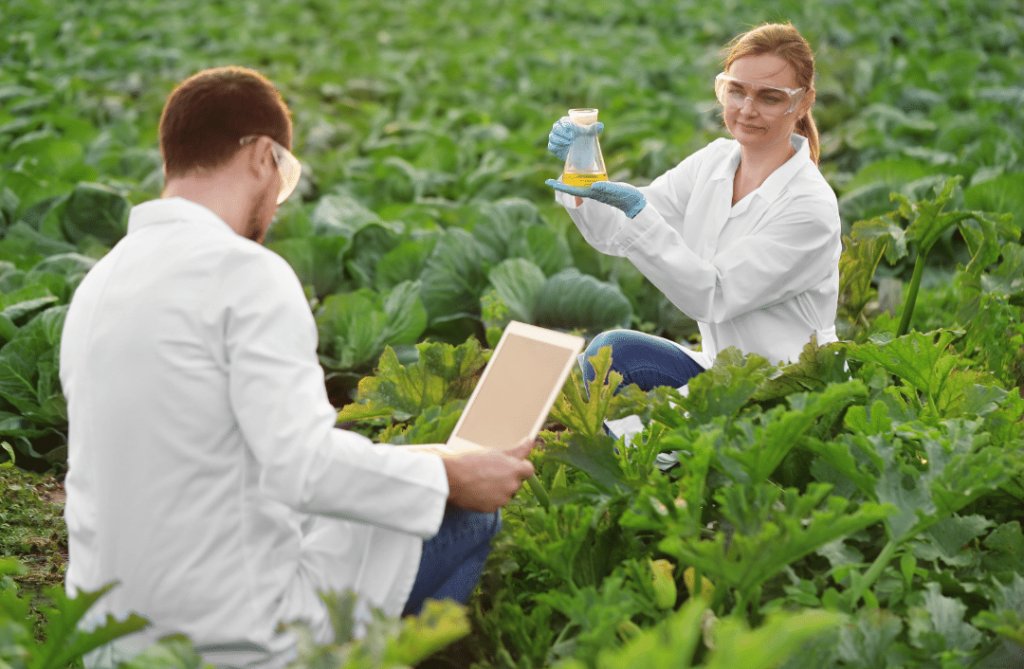 ---
Content Credit:
---
Agronomy is a field of agriculture that focuses on soil management and crop production. An agronomist develops efficient farming and crop growth practices that allow farmers to maximise their crop production. If you have an interest in farming or want to increase the quality and production of crops, you might enjoy a career as an agronomist.
Who is an agronomist?
Agronomists are soil and crop scientists who work towards improving the productivity of agricultural soil to ensure higher crop production. They study everything about plants and crops, including how crops are grown, cultivated, genetically modified, cared for and used to benefit society. Agronomists primarily focus on improving the quality and quantity of crops produced. These professionals often conduct experiments on different plants to improve their longevity, durability and crop yield.
Responsibilities of an agronomist:
As an agronomist, you may specialise in different areas such as soil science, plant genetics, sustainable development and research. While their day-to-day tasks may vary, most soil and crop scientists have the following responsibilities:
Researching, conducting experiments and developing methods to improve the production of food crops.
Consulting with local farmers to discuss different cropping practices and farm improvements.
Monitoring the effects of water level and soil characteristics on plant growth.
Conducting plant analysis and soil testing to determine a crop's nutrient requirement.
Identifying methods to protect plants from extreme weather.
Developing environment-friendly ideas and farm practices.
Assisting with plant testing, sourcing and selection.
Maintaining records related to key findings, crops and samples.
Examining crops for signs of diseases.
Collecting crop-related data to improve next-generation crops.
Comparing their research results with already published journals to a viable solution to an existing problem.
Preparing and educating farmers and related groups on key crop research information.
Where does an agronomist work?
Depending on their specialisation and field of study, an agronomist has an option to work in different environments, including:
In the lab: In such a work environment, these professionals experiment with soil and live plants using different scientific tools and equipment.
On a farm: When working on a farm, these professionals examine orchards, plants and crops. They regularly meet with farmers from across the country to increase crop yields and suggest ways of protecting crops from pest manifestation.
In private companies: When working for a private or government organisation, they mainly focus on developing better harvesting and cultivation techniques, improving crop yields and solving problems for their clients.
Is agronomy a good career?
Agronomy connects technology with agriculture. It provides practical solutions to enhance crop production practices. If you have an interest in this field, it could be a rewarding and fulfilling career path. Furthermore, working as an agronomist will require extensive travelling for meeting farmers in different cities, states or even countries. So, if you love travelling, you are likely to enjoy this career.
Skills of an agronomist:
For a fulfilling career in agronomy, it can be helpful to have the following skills:
1. Ability to learn
It can be essential for an agronomist to remain updated with the latest trends and updates in the agriculture sector.
Staying updated on the latest trends can build credibility and value.
It can also show that you know about the potential trends that the industry might follow in the coming years.
2. Communication skills
Agronomists often work with other specialists on a team and interact with colleagues, managers, farmers and other business stakeholders.
This requires excellent verbal communication skills.
You might also document your research findings, which can require strong written communication skills.
When hiring for an agronomist role, employers usually prefer candidates who can share their ideas and thoughts clearly with others.
3. Understanding of agricultural science
To better know the process of cultivation, harvesting and soil management, it can be helpful to have an in-depth understanding of plants, seeds, soil, chemistry and biology.
Furthermore, for creating genetically modified plants, you might need a basic understanding of agricultural science.
Some employers prefer candidates with a strong foundation in agri-food chain processes.
4. Technology skills
The ability to operate, learn and use different agriculture software like spatial or precision software is important for excelling at this job role.
It can also be beneficial to know how to use the Global Positioning System (GPS).
Through a collection of GPS points, you can build a digital map library of farms you visit.
5. Understanding of agricultural economics
Understanding the economies of scale of the agriculture sector and the farmer's expected cost and revenue can be essential for crop scientists.
It can be key to know how farmers manage their enterprise, marketing and production risks to affect their bottom line.
Employers sometimes prefer candidates with mastery of agricultural economics, as it helps in finding the most viable solution to an agricultural problem.
6. Analytical and mathematical skills
Being able to gather and analyse data related to agriculture is an important skill for an agronomist.
Having a background in maths or statistics is valuable, as you may have to calculate input rates, field area, equipment calibration and set valid field comparisons.
When hiring a crop scientist, employers often prefer candidates who can integrate collected data and derive meaningful insights from it.
…
---
Have you checked out yesterday's blog yet?
---
(Disclaimer: The opinions expressed in the article mentioned above are those of the author(s). They do not purport to reflect the opinions or views of ICS Career GPS or its staff.)
Like this post? For more such helpful articles, click on the button below and subscribe FREE to our blog.
---
Download our mobile app, ICS Career GPS, a one-stop career guidance platform.