Edition: June 16th, 2021
Curated by the Knowledge Team of ICS Career GPS
---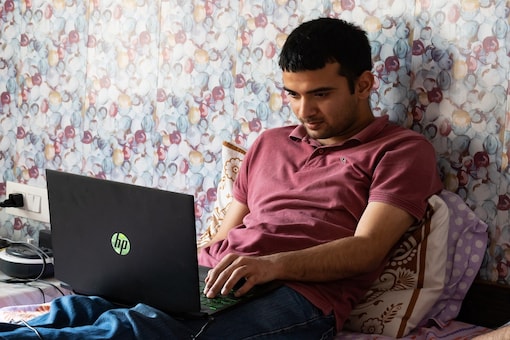 IISc Bangalore course on Design for the IoT
The Indian Institute of Science (IISc) Bangalore, is offering a free course on Design for the Internet of Things (IoT), which will explore designing of smart objects that provide collaboration and ubiquitous services. Candidates willing to apply for the course can do so up till August 2 on the official website of NPTEL. The course will begin from July 26.
The course is free to enroll, however, if to get a certificate, candidates will have to write a physical, proctored certification exam conducted by IIM Rohtak. The exam will be held on September 26 and is optional for a fee of Rs 1000.
The course is best suited for those studying postgraduate in Electrical, Electronics and Communications Engineering Control and Instrumentation.
Course Structure
The course curriculum comprises an introduction to IoT, its applications and challenges, addressing the power challenge like RFID, energy harvesting, battery based systems and power management systems.
It will also include system design for low power such as LDO, DC-DC converters, low power software, sensors and actuators, IoT protocols, and low power wireless technologies.
Course takeaways
At the end of the eight-week course, students are expected to make the right choice of hardware, software and protocols for the proposed application.
The course will highlight design for longevity/energy and efficiency.
Step by step system design will be introduced as well as small video clips that will allow students to prototype will be displayed.
To be eligible to get the certificate, the students will be have to receive an average assignment score of 25 per cent in six assignments out of the total eight assignments given in the course. They will also have to score 75 per cent in the proctored certification exam out of 100. The final score will be the total of the average assignment score and exam score.
Candidates will receive an e-certification if they pass the exam.
---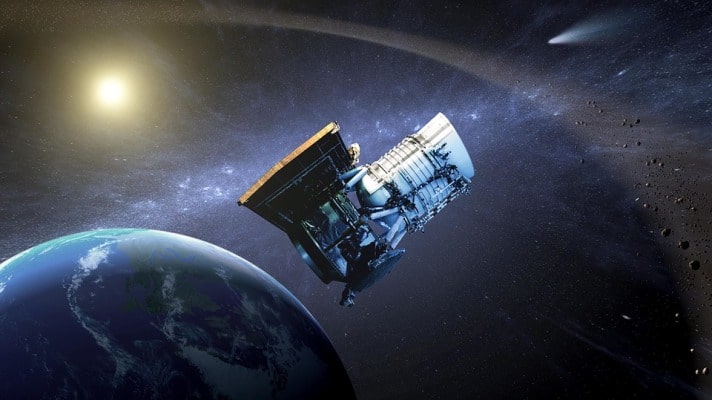 ISRO courses on GIS Technology & EO for students and professionals
ISRO is now accepting applications for two new online courses on GIS Technology and Earth Observation for which interested professionals and students can register on the Indian Institute of Remote Sensing (IIRS) website.
While the ISRO free online course on GIS Technology will be conducted from 21 June to 2 July 2021, the course on Earth Observation for Carbon Cycle Studies will be conducted from 21 June to 25 June 2021.
Participants can attend the course through the IIRS e-class portal or may also log into the official YouTube channel of the institute to learn about the topics. All participants will receive an ISRO certificate for the courses based on an attendance criterion of 70 percent.
Overview of Web GIS Technology Course
The course will cover the following topics:
Introduction to client-server systems, Internet and Web GIS technology
Introduction to HTML and Javascript
Introduction of Database Management System including SQL Queries and Data visualisation including PostgreSQL and POSTGIS, Spatial SQL and Geo-visualisation QGIS and Web
OGC Web Services and Data publishing using Geoserver
Hand-on Experiment on GeoserverSLD, WMS, WFS, WCS and other Geo-web services
Web Mapping APIs: OpenLayers and Leaflet
Development of Web GIS applications using Mashup architecture
Web GIS applications for Governance
EO for Carbon Cycle Studies Course
The course aims at giving participants an understanding of using Earth Observation (EO) satellites for accurate quantification of carbon fluxes of forest and agroecosystems at local, regional and global scales. The following topics will be covered:
Role of EO in carbon cycle assessment: Status, challenges and issues
Measuring ecosystem carbon exchange: Observational network, Instrumentation and advanced sensors
Up-scaling and modeling of carbon fluxes: Remote sensing and process-based modelling
Earth observation and its role in vegetation carbon pool assessment
Earth observation and its role in soil organic carbon (SOC) assessment
How to enrol for the courses?
Interested students will have to first register on the official website entering the following details
Their full name as per their class 10 certificate
Email address and password
Selecting the course they wish to enrol in
Personal details
Educational details
Uploading the documents required
Applicants can also preview their applications, and check application status after submission. Those who wish to know more can go through the course brochure for the online course on Earth Observation, and course schedule for the online course on GIS Technology for further information.
---
(Disclaimer: The opinions expressed in the article mentioned above are those of the author(s). They do not purport to reflect the opinions or views of ICS Career GPS or its staff.)
Like this post? For more such helpful articles, click on the button below and subscribe FREE to our blog.
---
---
---
Download our mobile app, ICS Career GPS, a one-stop career guidance platform.