Career Trends: June 18, 2022
Curated by the Knowledge Team of ICS Career GPS
---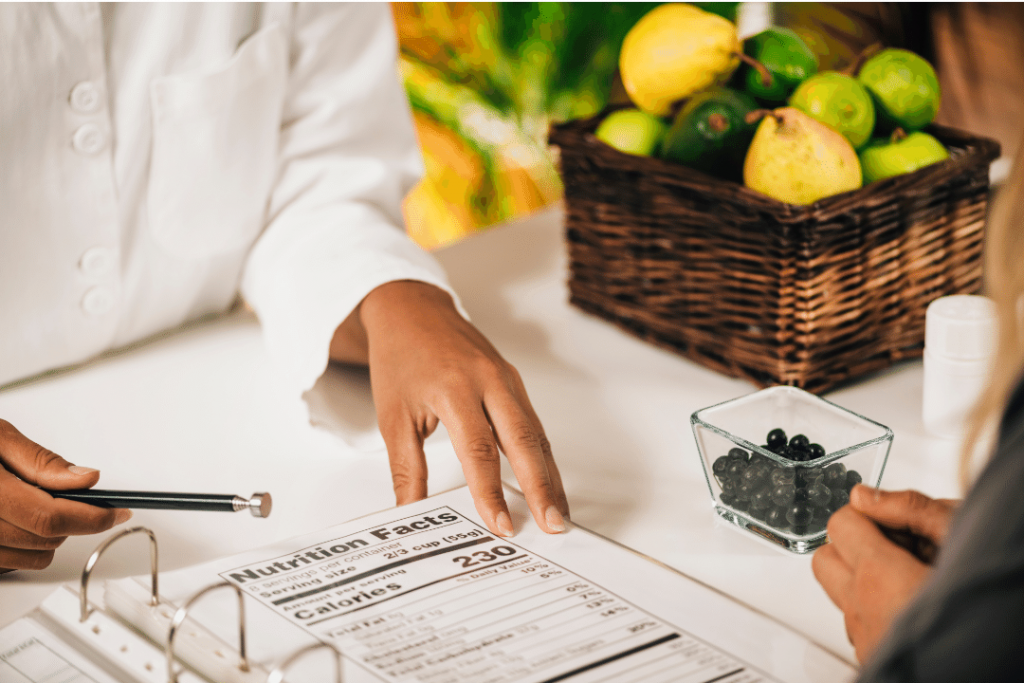 ---
Content Credit:
---
Health is wealth – an adage used so frequently that it is almost a cliché. However, nothing rings more accurate than this when a health ailment crops up. Everything good in life – like money, relationships, food – can only be enjoyed to the fullest when one is in good health. Unfortunately, lifestyle disorders are becoming rampant due to factors like rising stress and sedentary jobs.
The first and foremost method of steering clear of lifestyle ailments is good nutrition. A well-balanced diet can minimise doctor visits to a great extent, and this is precisely where dietetics and nutrition professionals come into the picture.
Making a career in Nutrition and Dietetics
As the demand for skilled nutritionists and dietitians increases rapidly, it is also becoming a lucrative career option for many.
Professionals in the integrative, holistic health and nutrition space tackle many issues ranging from obesity, cardiovascular diseases, PCOS, metabolic syndromes, and much more.
By working closely with a client and changing their lifestyle from the ground up, nutritionists often positively impact entire families.
For these reasons, this is an inspiring career path for individuals looking forward to restoring peak health in people by relying on food science.
How to become a Nutritionist/Dietitian
Educating yourself in diet and nutrition is the first step to building a successful career.
For selecting this as a career option, one can opt for a diploma or certificate course in dietetics and nutrition through new-age online learning platforms specialising in unconventional courses.
Such courses cover everything from basic knowledge in human health to nutrition management, meal planning, food safety, and much more while also offering placement opportunities in many cases.
Knowledge in life sciences is an added benefit for those looking to carve a career in this space, along with a compassionate attitude and persuasion skills to understand their clients' challenges and motivate them to change their longstanding habits.
There are numerous nutrition courses in India, varying at different academic levels like diploma programmes, undergraduate courses, postgraduate courses, and certification and online nutrition programmes. Some of these are:
Diploma in Diet Assistant
Diploma in Nutrition and Dietetics
Diploma in Nutrition and Health Education
B.Sc. Nutrition and Dietetics
B.Sc. in Clinical Nutrition and Dietetics
PGDM in Dietetics and Applied Nutrition
PG Diploma in Dietetics
PG Diploma in Dietetics and Public Health
M.Sc. in Nutrition and Dietetics
M.Sc. in Clinical Nutrition
Some Indian universities offering these courses are (indicative list):
National Institute of Nutrition Hyderabad
University of Delhi
University of Madras
Dr Babasaheb Ambedkar Marathwada University
Osmania University
University of Mysore, Mysore
G.B. Pant University of Agriculture and Technology, Pantnagar
University of Bombay
Shreemati Nathibai Damodar Thackeray University
Globally also there's no dearth of courses in this space.
Diet and nutrition is a booming career choice, and people passionate about it must go for it. Learn and stay updated on the latest trends in the health and wellness space, and the possibilities will be endless.
…
---
Have you checked out yesterday's blog yet?
---
(Disclaimer: The opinions expressed in the article mentioned above are those of the author(s). They do not purport to reflect the opinions or views of ICS Career GPS or its staff.)
Like this post? For more such helpful articles, click on the button below and subscribe FREE to our blog.
---
---
---
Download our mobile app, ICS Career GPS, a one-stop career guidance platform.