Career Trends: August 3, 2022
Curated by the Knowledge Team of ICS Career GPS
---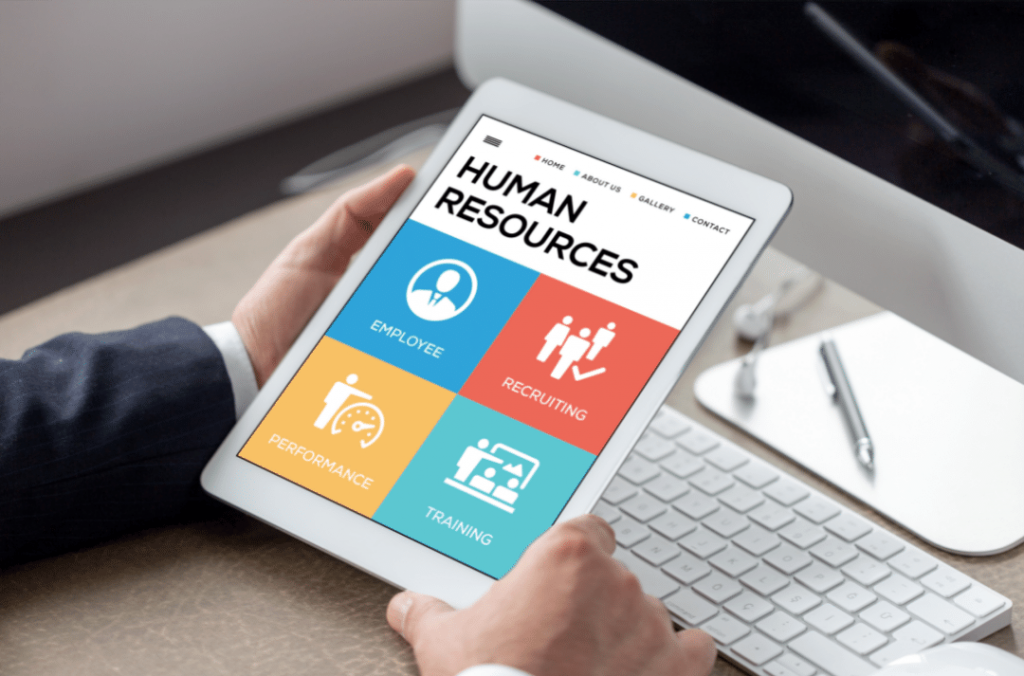 ---
Content Credit:
---
Human resources (HR) is the division of a business responsible for finding, screening, recruiting, and training job applicants. HR also responsible for administering employee-benefit programmes. A career in human resource management can be considered as rewarding but also challenging. Consistently ranked in numerous "best jobs" reports and currently expected to have higher-than-average job growth, positions in the field of human resources allow individuals to achieve continuous career advancement and perform meaningful work.
If you are a student with an interest in human resources, remember these positions can be very competitive for which you will need to make yourself stand apart. Start by working on your HR skills and learn to apply them practically as you go.
Here are some useful tips that will help you get ahead in your Human Resources studies and put you on the right career path:
1. Start applying what you learn in real life
By applying what you learn to real-life situations, you ensure that your learning translates into fundamental skills.
You can participate in HR events, for example.
Often, HR departments hold events where you can apply your learnings to real life.
However, you can also try your best to do this during your day-to-day activities.
2. Know what skills to develop
There are several skills that an HR person needs to have. Here's what employers are currently looking for in HR students:
Communication skills
Empathy
Budgeting skills
Conflict management
Good decision making
Organizational skills
There are also the four competencies of an HR manager that you need to work on whenever possible. These four aspects include:
Communication
Analysis
Relationship-building
Leadership
3. Learn to manage your time and energy
It is essential that you learn where to put your energy.
For many HR professionals, this is a trial and error experience.
You can get that out of the way now by learning what tasks require your energy the most.
It will help you

understand how to stay on top of your work and minimise procrastination.
4. Build your networks now
You'll also want to start building your professional network while you're still a student.
The earlier you start, the bigger your network will be when graduation time comes around.
You can connect with HR professionals online and through your college department.
You'll also want to listen for HR opportunities that can grow your network.
For instance, an internship would benefit you in the long run.
5. Consider becoming certified now
Once you graduate, you'll notice that most employers want the most experienced HR professionals at their companies.
To build up prior experience you can consider getting certifications even before your formal graduation.
These certifications show that you're dedicated to HR work and are willing to put in the time and effort.
6. Recognise your strengths and passions
It is important to recognise your strengths and passions.
These strengths will help you with problem-solving at work and help you know what goals you want to make.
Plus, you can also use your strengths to cover your potential weaknesses.
7. Become more tech-savvy
Many students today are already tech-savvy, but you want to make sure you know how to use technology in an HR setting.
To learn how to be more tech-savvy in an HR environment, you can sign up for online classes or browse the internet for more information.
8. Learn to stand out
You'll want to learn how to be competitive when it comes to being an HR professional.
One of the best ways to stand apart from your competition is to have many valuable skills.
This way you'll have all of the professional HR tools in your kit by the time that you graduate.
9. Know what skills the company wants
Finally, you must know what skills the company is looking for in new hires.
You should think about your goals, passions, and strengths and see if that aligns with the company you're interested in.
You should consider what the company stands for as well and see if that aligns with your beliefs.
…
---
Have you checked out yesterday's blog yet?
---
(Disclaimer: The opinions expressed in the article mentioned above are those of the author(s). They do not purport to reflect the opinions or views of ICS Career GPS or its staff.)
Like this post? For more such helpful articles, click on the button below and subscribe FREE to our blog.
---
Download our mobile app, ICS Career GPS, a one-stop career guidance platform.