Career Trends: April 24, 2022
Curated by the Knowledge Team of ICS Career GPS
---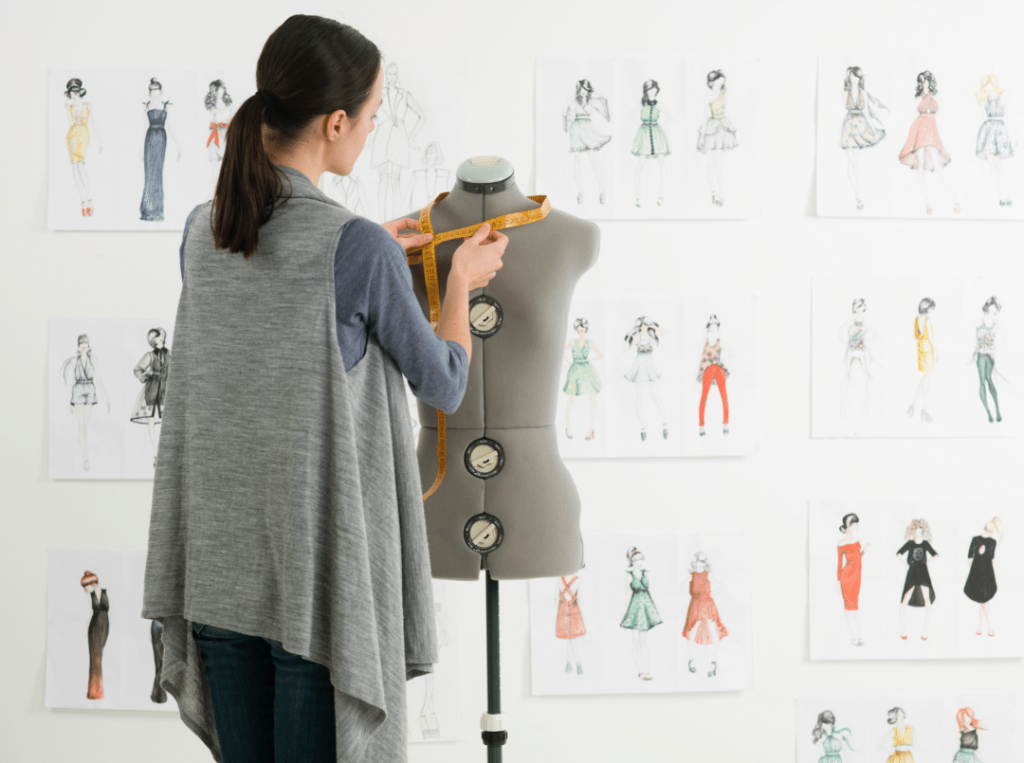 ---
Content Credit:
---
What are you wearing these days? How have your clothing choices evolved since you put down your sweat pants and donned real pants again as life reopens post-pandemic? There's a one in six chance it was made by a woman, according to the UN. There's also a one in eight chance a woman bought it for you since women make or influence 85% of consumer purchasing decisions.
The fashion industry needs more women at the top, and it needs more women at the top who are committed to reducing the industry's massive impact on the environment.
Fashion Industry's Impact on Environment
Here are just a few statistics about the impact of the fashion industry on the environment:
It contributes 8.1% of the world's greenhouse gas emissions and between 20% and 35% of microplastics in the marine environment.
It also uses massive amounts of water: it takes 10,000 to 20,000 liters to make a shirt and a pair of jeans, according to Ecothes.
McKinsey's State of Fashion 2022 report says this push for the industry to become more eco-friendly, and to treat their talent pool better, presents huge growth opportunities.
Kerry Bannigan is putting her money, time, network and clothes where her values are to try to shift these terrible trends. Bannigan is the founder and CEO of the Fashion Impact Fund and as co-founder and CEO of the Conscious Fashion Campaign. The United Nations Office of Partnerships is one of her partners in the Campaign among several others.
Here are 7 career tips from her for women who want work that makes a difference:
1. Ask yourself "am I happy?"
Drown out the noise, thoughts, distractions, worries, etc., and introspect on what would really make you happy.
2. Go for it – no matter how crazy
It is not necessary to worry about the redundant labels and levels of society as it's counterproductive. If you want to step out into something, it is about going for it and breaking barriers.
3. Keep your paycheck while you figure it out
Bannigan says there are a lot of people who are not always in a place where they can suddenly leave their current jobs for a purposeful mission. That's fine.
4. Research what's out there
If you're not sure what your next move is, spend time learning and understanding more.
5. Ask to gain opportunities
Ask for the job or special assignment you want, or create a special project to show your mettle and position yourself for that next rung.
6. Be willing to try something new
There's always something to learn from every chapter, so keep your learning agility high and seek new experiences.
7. Do good where you are
People do not need to leave the work that they are in to be able to drive good. They can do it internally. They can also pitch for something they believe in, in their current company.
…
---
Have you checked out yesterday's blog yet?
---
(Disclaimer: The opinions expressed in the article mentioned above are those of the author(s). They do not purport to reflect the opinions or views of ICS Career GPS or its staff.)
Like this post? For more such helpful articles, click on the button below and subscribe FREE to our blog.
---
---
---
Download our mobile app, ICS Career GPS, a one-stop career guidance platform.