Edition: December 19th, 2021
Curated by the Knowledge Team of ICS Career GPS
---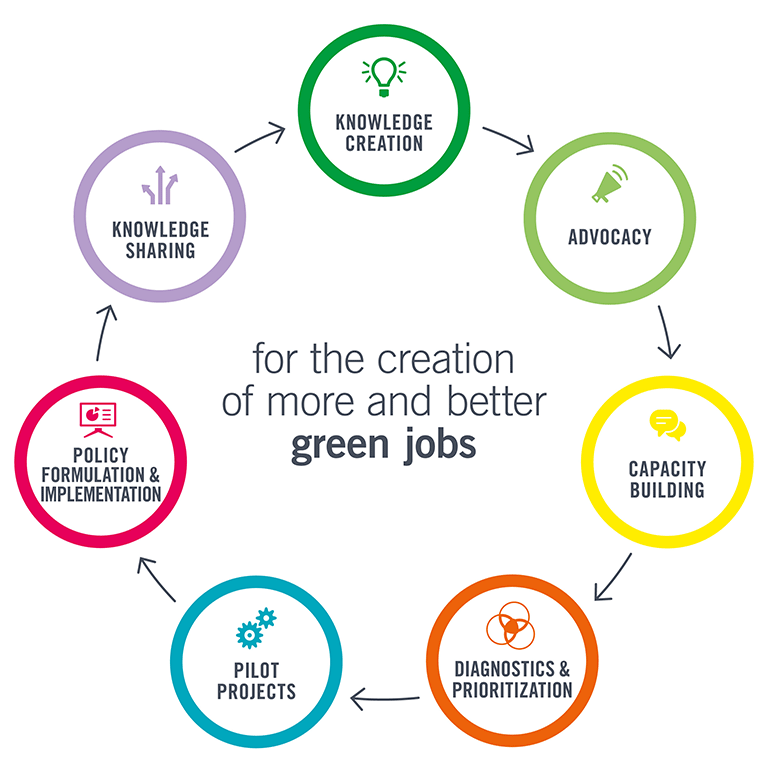 Excerpts from article by Katie Kross, published on green biz.com
Many students are sharing their frustration with the sustainability job market — Organisations, many of which have recently woken up to the need of having green job profiles are asking for several years of experience in positions related to climate change.
These positions need the perspectives of a younger generation who has been learning about climate change since elementary school.
This is an urgent matter and one of the most important sectors of work over the next 20 years.
Today's youth is passionate about the cause and instead of asking them for 10 years of work experience, organisations need to give them the opportunity to gain that experience.
Many students and young professionals have expressed these frustrations that they applied for more than 30 positions only to be told in interviews, "You're on the right track. If you just had more experience, I would hire you."
We need more young professionals working on Sustainability, Climate, Circular Economy, and Environmental, Social & Governance (ESG) solutions — and we need them right now.
So, where are the entry-level opportunities? Are they truly rare or just hard to find?
The good news is that the sustainability job market is hot for entry-level, early career and mid-career professionals, too. It just can be a lot harder to see.
Ambiguous titles and confusing jargon
For some reason, entry-level jobs have supremely unattractive job titles (and often, duties).
The job descriptions are full of jargon that can be confusing to students just entering this world of sustainability-speak, with vague titles such as "coordinator," "analyst," "associate" and "fellow."
Job seekers new to the market can't help but be confused about what these terms mean and how they are different.
Even less helpful, entry-level opportunities are rarely called out as such in job titles. But thankfully, they do exist. They just might not have titles you'd expect.
Teasing these opportunities out from job boards and email alerts can be difficult. But, believe it or not, it's an exciting time for entry-level sustainability careers.
There are many opportunities for young professionals to get started working directly on corporate sustainability and ESG programs immediately. These are real entry points to credible and meaningful careers.
Sustainability career paths are non-linear
The next challenge for job seekers is figuring out what type of role to start in.
Let's say you are interested in sustainable fashion. Even if you are lucky enough to land a coveted entry-level role on the corporate sustainability team of a big company, it's unlikely that your career will take a step-by-step path up a corporate ladder to become the chief sustainability officer.
Most sustainability practitioners build their expertise by working across sectors and cultivating a diverse set of skills.
They might work for an NGO, policy advocacy organisation or research institute to build their understanding of sustainability issues at a systems level.
They might build applied skills by working as an analyst for a consulting, auditing or technical firm by advising companies across multiple industries.
Or, they might hone their functional skills across disciplines such as project management, communications, finance, supply chain management or data analysis — all of which are relevant to becoming a successful change agent in a corporate sustainability setting down the road.
The work you do before moving into the private sector will equip you with a bigger picture perspective that will serve you every day.
Advice to job seekers: Work close to the issues you care about
One strategy for entry-level professionals is to anchor your career search on the issue that you most care about.
Passionate about sustainable food? Maybe your dream job is to work on the corporate sustainability team at a food company someday, but you can build expertise by starting with any organisation working on this topic.
Have a point of view on what you think the most important issues in the world are. You may shift jobs, industries, geographies, but your commitment and deep expertise on one or more of the world's most important challenges will give your career coherence and focus.
The world needs more bright young professionals entering sustainability careers, and it's incumbent on all of us to help them succeed in finding opportunities to get started.
The path is bumpy, but rewarding careers are out there — if you can look past the titles.
….
---
---
(Disclaimer: The opinions expressed in the above mentioned article are those of the author(s). They do not purport to reflect the opinions or views of ICS Career GPS or its staff.)
Liked this post? For more such helpful articles, click on the button below and subscribe FREE to our blog.
---
---
---
Download our mobile app, ICS Career GPS, a one-stop career guidance platform.