Edition: June 10th, 2021
Curated by the Knowledge Team of ICS Career GPS
---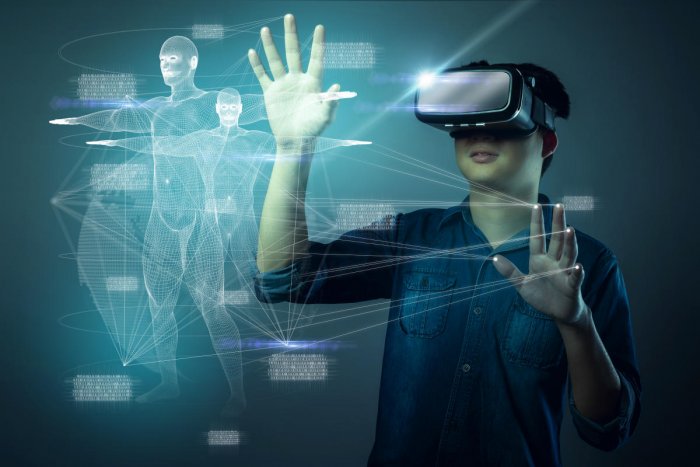 Excerpts from article by Nikhil Barshikar, published in Deccan Herald
Excerpts from article published in fi.edu
---
In a world that revolves around technology, Augmented Reality (AR), Virtual Reality (VR) and Mixed Reality (MR), have become the cornerstones along with other technologies such as Artificial Intelligence (AI), Machine Learning (ML), Blockchain, and the Internet of Things (IoT).
AR, VR and MR are also some of the fastest-growing technologies that offer a wide scope for aspiring and existing professionals. They are fast gaining traction as lucrative career options.
Augmented Reality adds digital elements to a live view often by using the camera on a smartphone.
Virtual reality implies a complete immersion experience in the virtual world that shuts out the physical world.
Mixed Reality combines elements of both AR and VR, with real-world and digital objects interacting.
Every segment, right from entertainment (such as gaming) to healthcare, manufacturing and education, is using these technologies in innovative ways. As a result, AR, VR and MR Developers have now become some of the most sought-after professionals in the tech-powered business landscape.
Here are some of the trending job roles that can come your way if you specialise in Augmented Reality, Virtual Reality and Mixed Reality:
1. Design Architect
Design Architecture is a profession that has seen growing demand in recent years, providing plenty of scope for aspirants.
The availability of cutting-edge technology means that design architects can design both the interiors and the exteriors of spaces using AR and VR. You can even design helmets or goggles used to experience Extended Reality (XR) if you pursue a career in Design Architecture. XR refers to real and virtual combined environments and human-machine interactions.
2. Software Designer
Given the rise of AR, VR and MR, software designers who create software based on these technologies are much sought-after, today. It is important for software professionals to constantly upskill themselves to progress in their careers.
3. System Validation Engineer
Just like how Software Designers have become an integral part of businesses, especially tech-driven ones, system validation engineers also play a vital role as problem-solvers.
System Validation Engineers resolve issues that arise from any AR, VR or MR-based system application and ensure its seamless functioning. Without them, AR/VR/MR businesses might crumble, thereby making them highly coveted for companies.
4. 3D Artist
This is an emerging career that allows you to tap into your artistic side and put your art skills to use. To become a 3D artist, one must possess a strong understanding of colour, texture and light, and be able to make the three elements work together smoothly.
Someone who is highly creative and a skilled artist would be best suited to follow this career path. 3D artists have impressive job prospects and growth opportunities in India as well as abroad.
Conclusion: There are numerous opportunities with AR, VR and MR-based companies seeking out skilled professionals in various roles. To start with, there are several professional courses available that can help professionals and aspirants upskill themselves.
---
(Disclaimer: The opinions expressed in the article mentioned above are those of the author(s). They do not purport to reflect the opinions or views of ICS Career GPS or its staff.)
Like this post? For more such helpful articles, click on the button below and subscribe FREE to our blog.
---
---
---
Download our mobile app, ICS Career GPS, a one-stop career guidance platform.