Edition: December 9th, 2021
Curated by the Knowledge Team of ICS Career GPS
---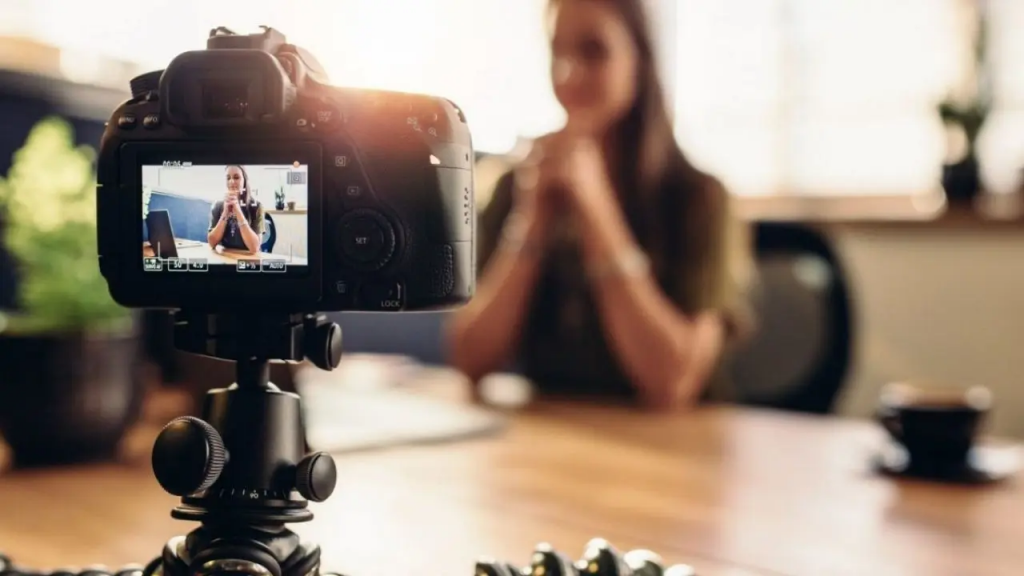 Excerpts from article by Stuart Gentle, published on onrec.com
Now times have changed, gone are the days when we used to send hard copies of resumes to prospective employers. Today, people are making video resumes. Video content is everywhere now. A video resume can help you leave an impression and get a job sooner than your think. You can send it directly to the employer along with a text resume by mail.
One of the best ways to nail the attention of your potential future employer is to send them a video resume. A video is an excellent addition to a conventional text CV and may help you shine among other candidates and eventually get your coveted job. You can also upload your resume on YouTube through Gmail ID and send its link to the prospective employer. 
Here are some essential points to keep in mind to create a powerful impression.
Make use of the best video creation and editing tool.
Keep in mind that a video resume is not a verbal list of your employment history.
In your video resume you should describe your unique qualities
Explain your strengths and why you should be hired.
Don't sound too serious, be a little casual as well.
Talk with a smile and be confident.
Rehearse well before recording.
Time the length of your video resume, it should be short & crisp.
If you are apprehensive and thinking about how to create a video resume, don't be. These simple steps can help you make an outstanding video resume to get hired.
Step-by-Step Procedure of Making a Video Resume
1. Plan everything well
Script is the first and foremost step of making any video, be it resume or any other video.
In the script, jot down the plan of what all you want to do and speak about in your video and how you want it to look like.
While outlining the video, write the bullet points of your skills, experiences, qualifications and describe them in detail.
You can also talk about a couple of projects to highlight your skills, any rewards you received, your career goals, and other key aspects you wish to highlight.
Also, talk about your family, hobbies and how you spend your free time. This helps the employer know you better even before the interview.
2. Choose an appropriate location
Now you need to decide the place where you would want to shoot.
You can shoot your video in an interesting outdoor location or create a small set-up in a room.
In either case, ensure that your location is interesting, but at the same time, it should not distract your employer.
You should arrange your props, set up the aesthetics, and ensure that there is no unnecessary or disturbing sound.
3. Dress well
Make sure you are well-groomed and dressed well for the shoot.
If you are a female, wear suitable make-up, neither too dark nor too light or bright.
You must look fresh and energetic. So take a good amount of rest before the shoot.
Most importantly, stay relaxed.
4. Setup the recording device
The next step is to set up your recording equipment.
These include the camera, lights, microphone, earphones, and all the necessary tools that you may need to record your video.
You should set your recording device in a way that it captures you from various angles.
If you want to record actions, the video should be captured at full length.
5. Be ready for several takes
You may need to record your video several times until you get the right video without any fumbles.
It is wise to rehearse well to avoid this.
You should look comfortable and confident while speaking.
6. Check the sound and lighting
The microphone that you use should be of high quality and the shoot location should be quiet.
Make sure that outdoor noise does not interrupt the recording.
Lighting is another essential aspect to keep in mind.
Although you can brighten and adjust basic lighting even after the shoot with editing software, it is a good idea to keep the lights bright when shooting.
Dull and dark lighting will make your video look dull.
7. Editing is the key
Once the video is shot, editing is the most important thing that you must do.
You can pick a good video editing tool for the job.
You can use photographs, captions, and infographics to make your video resume engaging.
Add music that can enhance your video.
Though the music may not be necessary for a video resume, you can add music at certain places suitably.
8. Compatible video file format
Make sure your video file is compatible with maximum formats and one can download easily.
Also, ensure that it does not lose its quality when you send it to anyone.
9. Review your work before you send
Once you are done with all the above steps, you can review your video and show it to friends for feedback.
If you are satisfied with your video, you can send it across or post it on YouTube.
…
---
(Disclaimer: The opinions expressed in the article mentioned above are those of the author(s). They do not purport to reflect the opinions or views of ICS Career GPS or its staff.)
Like this post? For more such helpful articles, click on the button below and subscribe FREE to our blog.
---
---
---
Download our mobile app, ICS Career GPS, a one-stop career guidance platform.