Edition: December 10th, 2021
Curated by the Knowledge Team of ICS Career GPS
---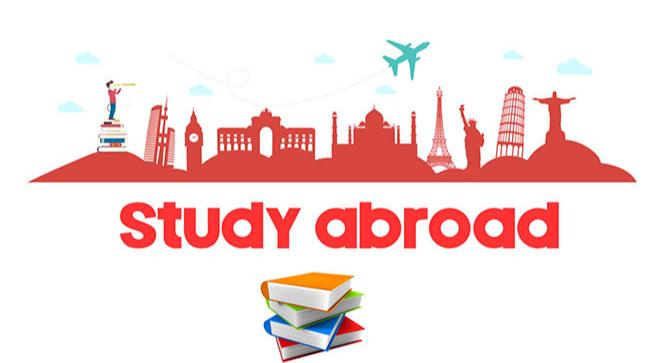 The best gift we can give our kids is education. The house, the farm, the car and the jewellery, they will buy on their own. While Indian education is wonderful, education abroad has its own advantages.
If an education abroad is what is right for your child, please send them. But there are lots of considerations to keep in mind before you do that.
Here's a checklist of what you should consider before sending your child to study abroad:
1. Your child's maturity level
Going abroad means your child has to live totally on their own.
Know how mature and responsible your child is and be realistic about it.
Sudden and complete freedom that they are not used to and cannot cope with can be dangerous.
It's not a bad idea, at times, to keep the kid close to home, let them finish a certain level of education, work a bit and then go abroad. Take a wise decision.
2. Cost of studies abroad
The cost of an abroad education is high and every family might not be prepared for it.
There are scholarships available (part and full), but they can be a bit challenging to get (not impossible).
Besides that, the only options available are student loans or parents financing.
This shouldn't be an overnight decision. Prepare for it from the time your child is in ninth grade.
It's good if they get a scholarship,. If not, you should be ready.
Get a good counsellor who understands what the child needs and is ready to work bot, with the parent (you) and the child.
You can find one through the school network or you can reach out to a career counselling organisation.
Choose wisely. It has to be the right fit.
4. The course your child should pursue
What stream/course your child wants to study is equally important.
This is where the counsellor will help with important assessments such as the 'Aptitude Test'.
Also give due importance to what the child wants to study.
It has to be the right mix of practicality and passion.
Students should follow their dreams and their passion, but work around it in a way that they can afford the lifestyle they desire.
5. The countries that are most suited
The stream that your child chooses will decide the countries they should apply to.
Another aspect that will help you choose the location is that all countries do not give work permits after studies. Even if they do, it's for a limited time.
If your child desires to work abroad after studies, the countries being applied to have to be chosen accordingly.
6. The colleges and universities you should be looking at
Do not apply to too many universities. Else, it will become a very costly and tedious process.
Sit with the counsellor and shortlist a few, based on the course, rating of the course in that university, the child's academic capability, etc.
Focus on the quality of courses at the university and not just the university name.
Look at the faculty and the job placement records.
7. Tests/entrance requirements
Every country has a different set of tests that are required.
Start the application process by the beginning of Grade 11.
Also, the application process is elaborate, so starting early gives you a definite advantage.
8. Your own mindset: Are you prepared to send your child abroad?
In the end, ask yourself: Are you ready to let your child go? If not, get yourself ready!
Remember, the kid will be back only for holidays, that too in the first year. After that, it's going to be internships and summer jobs and training and the breaks will get shorter.
You might video-chat or visit them, but it won't be the same as them staying in your house or close by.
Your emotional state shouldn't come in the way of a child's future.
Get a good set of friends, travel, revive the hobby you forgot about, learn something new. Now you have the time.
The children are a part of you. You raised them. The bond between you can never break or weaken. In the end, trust your child and more than anything, trust your upbringing.
…
Have you checked out yesterday's blog yet?
---
(Disclaimer: The opinions expressed in the article mentioned above are those of the author(s). They do not purport to reflect the opinions or views of ICS Career GPS or its staff.)
Like this post? For more such helpful articles, click on the button below and subscribe FREE to our blog.
---
---
---
Download our mobile app, ICS Career GPS, a one-stop career guidance platform.