Edition: March 26, 2022
Curated by the Knowledge Team of ICS Career GPS
---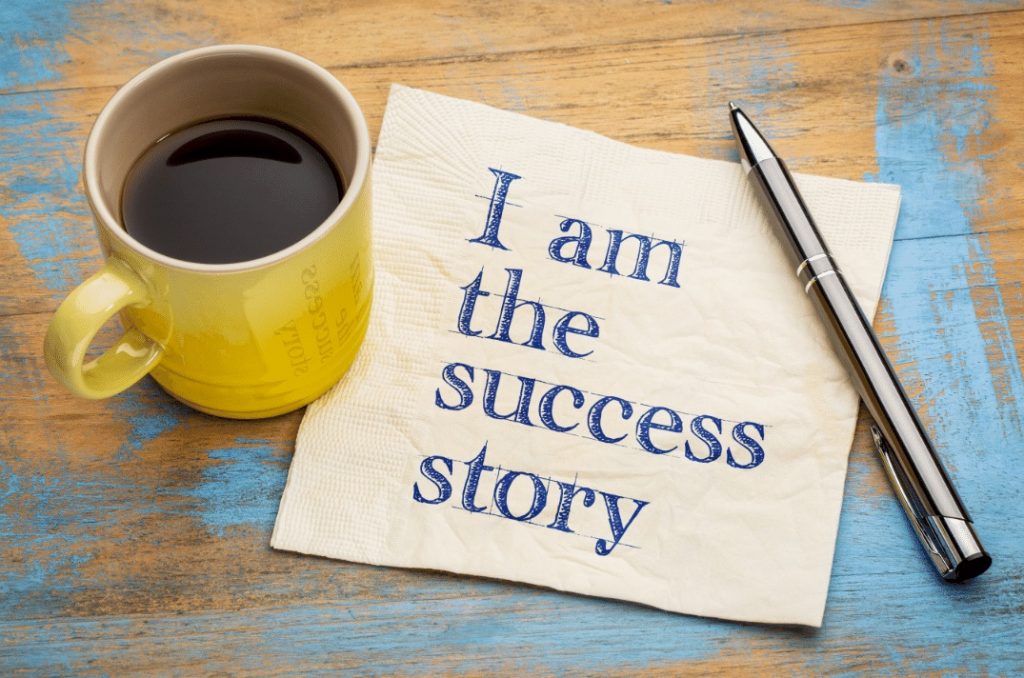 Excerpts from article by Amy Blaschka, published on Forbes.com
We all may have come across people who seem to achieve success effortlessly. Every time you turn around, they are announcing another professional win or career advancement.
While it is easy to envy those who always seem so 'professionally lucky', they will be the first to tell you the truth: that they are the masters of their career luck.
Here are six tips to make your own career luck:
1. Get clear about what you want.
You can't go after your goals if they are vague, or no longer relevant.
Instead of defaulting to what you "should" want according to others, take time to reflect on what matters most to you right now.
Having clarity and specificity around your goals is essential to devising a plan to achieve them.
2. Create an environment that supports your goals.
Once you are clear on your goals, you need to align them with an environment that supports them.
It helps you stay away from the things that can derail you.
This starts with understanding how you're spending your time and where and with whom you're investing your attention.
Ask yourself if this choice helps you move closer to your goals or prevents you from achieving them.
Since time is a limited, invest yours wisely by prioritising and focusing your attention on what matters most and setting boundaries to protect it.
If the people in your world are holding you back from accomplishing your goals, find a new positive inner circle of those who support and understand you.
3. Raise awareness about your goals to get the right help.
Once you level up your inner circle, communicate your intentions, ambitions, and dreams to its members.
You never know who knows someone who can help with an introduction or referral.
But they can't assist you if they don't know you want their help.
Raise awareness about your goals because the more you let others in on what you want, the better your chances are of getting it.
4. Adopt a growth mindset, say 'yes' to new challenges.
Even if you have clarity around your goals, you can't expect opportunities to come to you; you must take action.
Get into the habit of continually putting yourself out there by moving past your comfort zone and embracing new challenges.
You naturally adopt a growth mindset by saying 'yes' to new opportunities and leading with your curiosity.
Saying 'yes' also creates an environment where it's safe to try, fail, learn and innovate.
When you freely say 'yes', you become risk-tolerant and encourage innovation by trying new things and learning more.
5. Invest in yourself, commit to life-long learning.
Those at the top of their game know the best investment they can make is in themselves.
These people are lifelong learners who read, watch, and listen to acquire and assimilate new information.
They understand that it grants them access to insights outside of their area of expertise, which can fuel creativity and innovation, adding to their value.
They also prioritise and seek the wisdom of coaches and mentors to guide their professional journeys, share feedback to help them grow and keep them aligned with their goals.
6. Put in the time & effort needed to achieve your dreams.
There is no way around this; you have to put in the time and effort to go after what you want.
Professional success doesn't happen overnight, nor are there any shortcuts.
Hard work is the hack, consistently stay focused on what you want and do the work.
It is what ultimately leads to career success.
…
---
Have you checked out yesterday's blog yet?
---
(Disclaimer: The opinions expressed in the article mentioned above are those of the author(s). They do not purport to reflect the opinions or views of ICS Career GPS or its staff.)
Like this post? For more such helpful articles, click on the button below and subscribe FREE to our blog.
---
---
---
Download our mobile app, ICS Career GPS, a one-stop career guidance platform.