Edition: March 27, 2022
Curated by the Knowledge Team of ICS Career GPS
---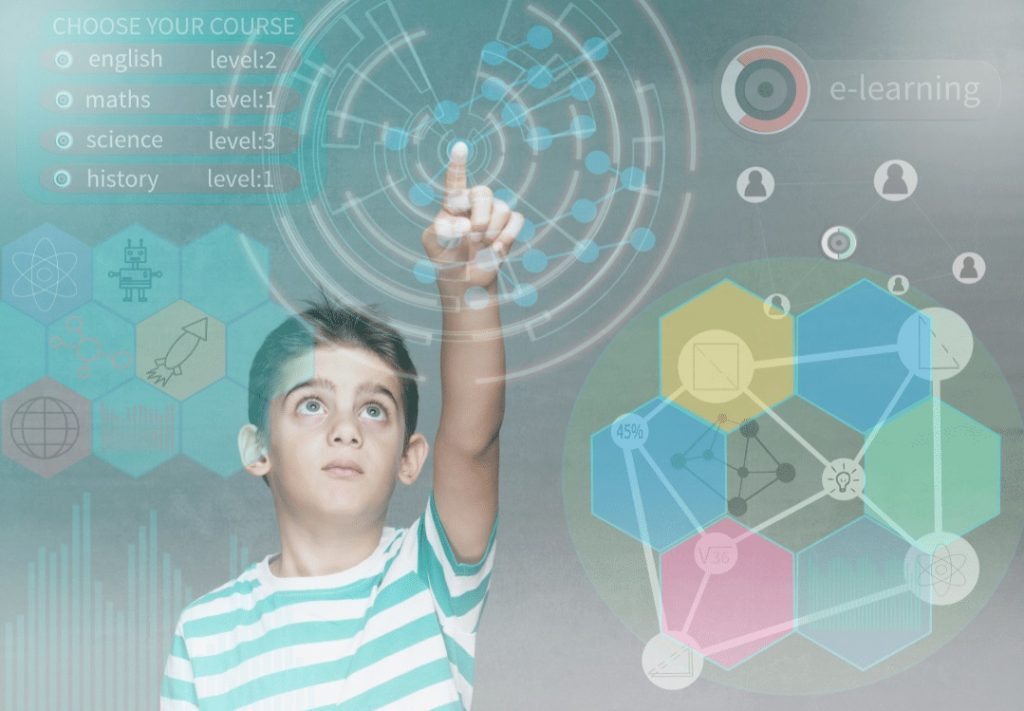 With excerpts from article by Prashant Jain, published on indiatoday.in
Technologies are playing a very important role in helping people survive and thrive in the 21st century. Without tech, one cannot imagine this world. Tech has made its way into all aspects of our day-to-day lives. And, its influence is increasing with each passing day.
Ever since the pandemic started, technology has proved to be a boon for the Education Sector. Educators have been appreciating the role of digitalization for quite sometime now, but it was the pandemic that gave it a sudden spurt.
How Tech is Transforming Education
Technology is helping improve the quality of education and also how it is imparted. The impact is visible on the educational system, communication, and the new resources available to both teachers and students today.
In a recent poll, 75% of the responding educators believed that textbook learning would be superseded by digital content-based learning.
To encourage learners towards technology-driven methods, many new trends are being explored these days.
Here are 5 upcoming technological trends that will shape the future of education:
1. Artificial Intelligence
According to UNESCO, Artificial Intelligence (AI) has the potential to address some of the biggest challenges in education today, innovate teaching and learning practices, and ultimately accelerate the progress towards SDG 4 (sustainable development goals).
Following a report published by eLearning Industry, many learning tools will be conjugated with AI.
Artificial Intelligence can help in tutoring, and chat bots can also help address common student queries.
However, UNESCO's mandate for an inherently human-centred approach to AI must be kept in view.
Care needs to be taken that AI is used to address the current inequalities regarding access to knowledge, research and the diversity of cultural expressions, and that AI does not widen the existing tech divides.
If used appropriately, AI can customise the delivery of education according to individual learner's abilities, aptitudes, and preferences.
2. Learning Management Systems
Learning Management System (LMS) is a rostrum that is being developed to constitute and track online learning activities and initiatives.
It assists in developing and delivering content, lectures, and pedagogical aids ― alleviating and nurturing communications.
Through LMS, guardians can observe and stay informed about their ward's roster, marks, assessment dates, etc.
It creates a chance for parents to become involved in their child's learning.
3. Augmented Reality
Augmented reality (AR) is an interactive experience of a real-world environment.
Using this tech, real-world objects can be enhanced by computer-generated information. This enhanced information is then received by our senses ― visual, auditory, olfactory, etc.
The education sector is exploring the role of AR in making learning experiential. Its is expected to boost student engagement as well as their understanding of abstract concepts.
4. Gamification
Gamification involves enhancing systems and services to recreate the emotions of competitiveness and winning that are experienced when people play games.
Gamification has been known to motivate and engage users.
Today, educational apps are making use of this trend to enhance learner engagement and participation.
The motto is: students learn best when they are having fun.
Features like scoring, competition, team activity, etc., enable students to imbibe information better.
5. Blockchain
It is being explored how this technology can be utilised to deliver (tests, projects) or receive learning materials (completed assignments) over e-learning platforms.
It helps students by eliminating the need for a mediator.
Blockchain also makes record-keeping easier by directly linking them with learners.
A huge advantage is transparency. E.g., an assignment uploaded using blockchain will not be lost.
…
---
Have you checked out yesterday's blog yet?
---
(Disclaimer: The opinions expressed in the article mentioned above are those of the author(s). They do not purport to reflect the opinions or views of ICS Career GPS or its staff.)
Like this post? For more such helpful articles, click on the button below and subscribe FREE to our blog.
---
---
---
Download our mobile app, ICS Career GPS, a one-stop career guidance platform.