Edition: July 30th, 2021
Curated by the Knowledge Team of ICS Career GPS
---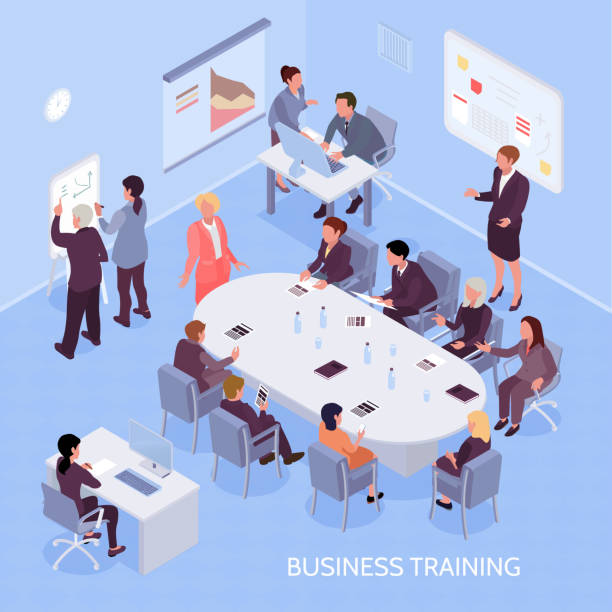 The two waves of the pandemic disrupted lives and livelihood as both individuals and businesses suffered. Businesses reoriented to deal with the new reality and careers of professionals diverged from a steady planned path.
An online survey conducted by ET Wealth in July 2021 and conversations with business leaders and employees across the country during both waves of the pandemic reveal how much has changed.
Most business leaders acknowledged that the future looks more uncertain than before and that rapid adoption of technology and evolving business models are here to stay.
They also believe that individuals will need to continuously learn new ways to deal with ongoing business disruptions.
How to save your job and income
The first step is to understand your company's business and think like the owner. A realistic assessment of your company can tell whether your employer is likely to hire, fire or skip increments this year.
1. 'Mission Critical' Plan
To protect your job, you need to plan and act ahead of time.
Once you have understood your employer's business, ask yourself if your role is critical for the company's future plans or survival.
If you are a critical employee and in an under-staffed team then you are safe. Else, plan to become critical for your company as soon as possible.
2. Work on Commission Basis
A company has to budget for the notice period payout when an employee is laid off, but for contractors and consultants, a company can delay its decision.
If your employer is going through a cost-cutting phase, speak to your manager and offer to go on contract or commission.
What you lose in notice period, you gain in terms of income security by delaying the termination.
3. Salary Cut or No Salary
If you are called for a layoff discussion, you can offer to work with a large cut in salary. This way, you retain your job and earn a partial income while you search for a new role or wait for the employer's business to recover and your salary to be restored.
Ask for a project that needs to be executed or for a role where you can learn a new skill while you contribute.
Trade your time for immense goodwill. Become the first person to be asked whenever a salaried vacancy emerges in the company.
Get back on your feet
When you lose your job, tackle your anxiety first before it leads to depression or a loss of confidence. Acknowledge that you are not to blame for an event beyond your control like the pandemic and its impact on your employer.
Remind yourself often that one termination or break does not mean that your career has imploded or that you have no market value. Stay in action to keep anxiety at bay while you get closer to your goal of getting hired.
1. Get Recommended
The fastest way of getting a job immediately after losing one is to ask your ex-employer for help.
Most employers in India are happy to help in reducing the suffering of the people they had to let go due to business challenges.
A strong recommendation from a founder about your work ethic and performance will easily get you a few interviews.
2. Spread the Word
Let the world know you are looking to work and contribute.
Update your resume on job boards, and spruce up your LinkedIn profile by turning on the "Open to Work" feature.
Reach out to your first and then your second degree connections and request them to connect you to decision makers in their network who may be open to meeting you.
The more number of people you meet, the greater the probability of serendipity and chance conversations leading to an opening.
3. Go Beyond the Usual
Responding to a job posting is the easiest task.
Go beyond the obvious and make an extra effort.
Reach out to a founder or a decision maker directly on LinkedIn or on email and ask to be considered for a role.
Learn to sell your self while you demonstrate that extra initiative and effort over the competition.
4. Join a Friend
Offer to help in your friend's business.
If they agree, pick up tasks or roles that will free up cost or bandwidth.
Treat it like a formal job and follow timings and processes laid down for other employees.
The biggest benefits are that your professional life retains its structure, you feel and remain useful, and while you are job hunting, you gain work experience instead of a gap on your resume.
5. Rework Expenses
Wealth can be defined as the number of days you can survive before your money runs out.
When you are not earning, you can increase your "wealth" by reducing expenses so that your money lasts longer.
Keep growing your career
In your appraisal, measure your growth in terms of three parameters— income, responsibility and skills. Aim to progress in at least two of these three in your appraisal discussion.
Stepping forward and taking more responsibilities improve your chances of a promotion and career advancement.
1. Agreements and Success
There's a sharp focus on results in appraisal conversations of the work-from home environment. So, for future appraisals, you must establish early agreements with your manager on the direction of work and definition of outcomes.
In remote work, many of your inputs are not visible to others including the hours you put in, or the interpersonal interactions and contributions to other team members.
To remain on the growth path, discuss progress with your manager every month and re-establish the agreements on how success will be defined and measured.
2. Access to Communication
The biggest impediment to growth in the current work environment is the reduced quality of communication.
While technology helps you remain accessible, you miss out on the information available to you through body language, chance interactions in the office space, communication with other teams and the non-work conversations which help you understand each other better.
Rectify this by establishing new channels of discussion.
3. Lateral Relationships
Your relationships with team mates are critical for your efficiency and focus unless you are an independent contributor.
In a WFH or hybrid environment, your relationships have suffered.
Take the initiative. Use non-work topics to start or conclude meetings and your one-on-one discussions.
4. Path to Growth
Your personal growth plan should be about skills and experiences. List the responsibilities you are currently handling and the projects you are staffed on.
Seek to add a new project or restructure your existing work to get to the desired goal.
Review every three months and revise the growth plan for the rest of the year.
---
(Disclaimer: The opinions expressed in the article mentioned above are those of the author(s). They do not purport to reflect the opinions or views of ICS Career GPS or its staff.)
Like this post? For more such helpful articles, click on the button below and subscribe FREE to our blog.
---
---
---
Download our mobile app, ICS Career GPS, a one-stop career guidance platform.