Career Trends: May 16, 2022
Curated by the Knowledge Team of ICS Career GPS
---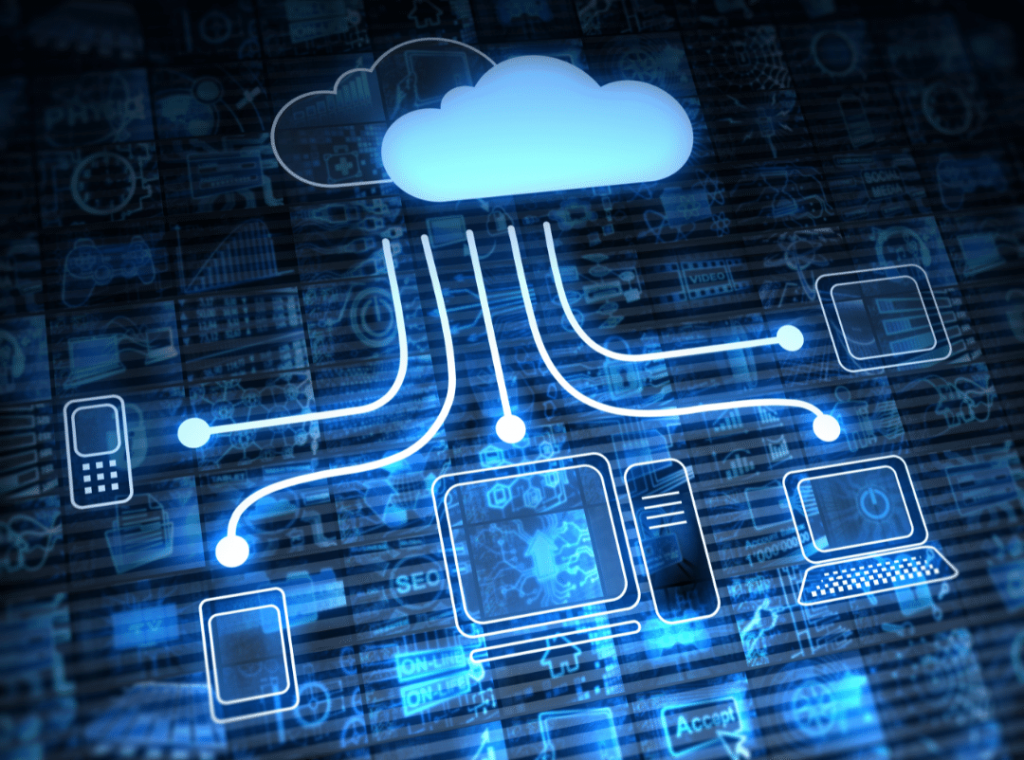 ---
Content Credit:
---
The usage of cloud computing allows businesses to obtain technology services from a cloud provider on a pay-as-you-go basis rather than purchasing, housing, and managing physical data centers and servers.
The future of cloud computing is extremely bright.
If you want to get into the field of technology, cloud computing is a wonderful place to start since it has so many job prospects. Professionals with cloud computing expertise will be in great demand as more companies worldwide undertake significant digital changes.
What is Cloud Computing?
With cloud storage services, users may save files and programs on remote servers and access them from anywhere via the Internet. Google Cloud Platform, Amazon Web Services, and Microsoft Azure are some of the most popular cloud computing providers.
A career in cloud computing can be quite beneficial if you have IT expertise and the technical skills needed. Furthermore, it's an industry that is always changing, making it practically future-proof.
Education and Skills Requirements
Computer science, management information systems (MIS), and engineering are the most common degrees held by cloud computing experts.
Several organisations are looking for particular cloud skillsets. You can improve your understanding of the following technical disciplines:
Salesforce and customer relationship management (CRM) cloud development
Programming languages (Python, Java, HTML, C/C++, SQL, NoSQL, and Linux are good places to start)
Security best practices (consider widely recognized certifications like CISSP)
Platform/brand-specific certifications and experience (Google Cloud, Microsoft Azure, AWS, etc.)
DevOps and agile best practices
Now, let's take a look at some of the most popular cloud computing jobs today:
1. Back-End Developer
You'll be in charge of server-side web application logic and integrating front-end web developers' work as a back-end web developer.
The back-end code, which makes the applications work as intended, is written in programming languages.
You'll also be responsible for creating web services and APIs (application program interfaces) that back-end developers and mobile app builders utilise in their jobs.
2. Cloud Engineer
The primary responsibilities of a cloud engineer are to design, develop, and maintain cloud computing solutions for customers/organisations.
This also means they must be able to communicate with both technical and non-technical team members.
You must be knowledgeable about various topics, including networking, storage systems, and virtualisation and have practical experience and abilities in programming interfaces.
You must also should be able to code in Python, Ruby and other programming languages.
3. Data Engineer
A data engineer is a software engineer who specialises in the installation and configuration of database systems and writing complex queries, and scaling to many machines.
They also look for patterns in large data sets and develop algorithms to help organisations make the most of their raw facts.
4. Data Scientist
They concentrate on enhancing data quality and searchability.
They also enable cloud computing solutions involving machine learning (ML) and artificial intelligence (AI).
5. Development Operations (DevOps) Engineer
DevOps professionals are software engineers who oversee code releases and usually work with developers and IT staff.
They are coders or system administrators evolved into deployers or network operators.
They work on planning tests and deployment in DevOps.
6. Front-End Developer
You'll work on packaging the backend's functionality as a front-end developer, which entails converting website design files into HTML, JavaScript (JS), or CSS code.
Front-end developers use HTML, JavaScript (JS), or CSS to create the front end of a website.
7. Full-Stack Developer
Developers who work on the entire stack, such as database engineers and system designers, are known as full-stack developers.
They deal with both the front and back ends of a website or application.
They assist clients in developing web stacks, mobile stacks, and native app layers.
8. Software Engineer
They develop and maintain the software that runs in a cloud infrastructure.
They also deals with malfunctions and faults in the programs.
9. Systems Administrator
The Systems Administrators are in charge of operating and maintaining cloud computing systems, including networks and operating systems to ensure that all applications function properly.
You'll need strong troubleshooting talents, outstanding communication, and problem-solving skills.
10. Cloud Developer
Cloud developers write and maintain applications that are deployed on public or private clouds.
They must be very knowledgeable about cloud infrastructure to develop compatible apps.
11. Cloud Security Professional
You'll need to know how to detect and respond if a cyber attack occurs.
You must be able to satisfy your customers' security demands by understanding the industry standards as well as their regulatory requirements.
12. Cloud Sales Executive
It involves selling cloud computing services to consumers.
You'll need to comprehend your client's business issues and offer them products/services that are efficiently tailored to their needs.
13. Cloud Support Engineer
You will be assisting customers resolve their technical difficulties in cloud computing environments.
You must be familiar with your clients, their needs, and how your firm's products/services assist them in resolving issues.
14. Cloud Consultant
Third-party service (cloud platforms) provided to organisations.
Cloud consultancy professionals design, implement, migrate, and/or maintain cloud applications and systems for their clients.
While they may have an engineering or programming background, many have previously worked in sales or marketing.
…
---
Have you checked out yesterday's blog yet?
---
(Disclaimer: The opinions expressed in the article mentioned above are those of the author(s). They do not purport to reflect the opinions or views of ICS Career GPS or its staff.)
Like this post? For more such helpful articles, click on the button below and subscribe FREE to our blog.
---
---
---
Download our mobile app, ICS Career GPS, a one-stop career guidance platform.