Career Trends: May 15, 2022
Curated by the Knowledge Team of ICS Career GPS
---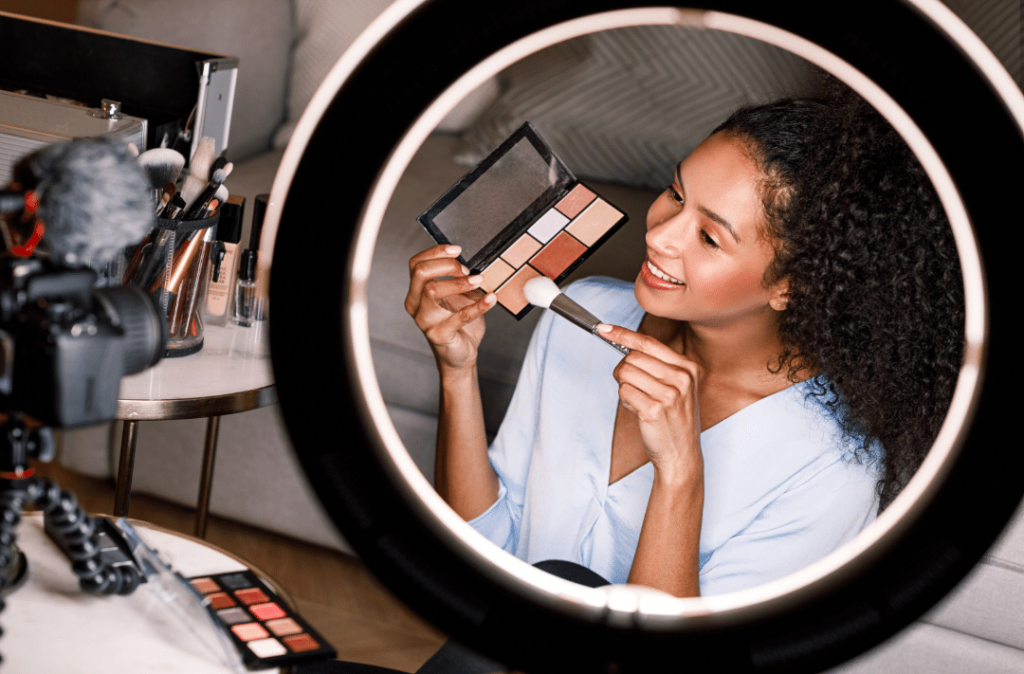 ---
Content Credit:
---
Etching out a creative career can be a real challenge as it involves doggedly pursuing your passion and working through the initial ups and downs. The first step to reaching success depends on your willingness to think out of the box — it'll place you far from the crowd.
You must also learn how to use social media to your advantage. Networking platforms have invaded our daily life, giving a golden opportunity to creative individuals to showcase their talent to the world.
Here's an indicative list of top creative career options that you can build up on:
1. Design
You can become a designer with a keen eye for details and a creative spark, and explore industries like fashion, video games, interior designing and so much more by adapting your skills to their requirements.
Depending on your expertise, you can work in specific fields such as fashion design, graphic design, cartooning, game design, product design, jewellery design, UI/UX design, automobile design, etc.
Using social media platforms like Instagram can help you build a strong following organically.
2. Journalism
If you're really interested in what's happening around you, a career in journalism can be a creative option.
Depending on the medium of transmitting information, you can become a broadcast journalist, digital journalist, photojournalist, sports journalist, political journalist, critic, print journalist, business journalist and columnist. You can also work as a media planner, radio journalist, TV journalist or branded content creator.
Whichever field you choose, social media will help you create a unique voice of your own.
3. Photography
Visual arts are increasingly becoming popular in the age of social media.
If you're skilled with a camera and can catch tiny details, you can make it big as a photographer.
Patience, concentration, aesthetic sense and strong networking skills are some of the things you require in this growing industry.
As a photographer, you can explore different areas such as forensic photography, fashion photography, wildlife photography, lifestyle photography, documentary photography, street photography and wedding photography.
It's important to create a solid portfolio in your area of your interest.
4. Stand-up Comedy
With the swift rise of digital media content, stand-up comedy is one performance art that has substantially grown over the last decade.
Comedians come from a variety of professional backgrounds with no prior experience is required for this career.
Most comedians start performing part-time at open-mics and bars. This is a passion — you need to work extremely hard to make it your career.
Live performances are the main sources in this career. Having a YouTube channel can add to your portfolio.
5. Writing
If you enjoy writing down your thoughts, you can consider taking up a career as a writer.
The field is vast and includes content writing, creative writing, blogging, editing, scriptwriting, screenwriting and book writing.
Big corporates and media houses seek to manage their content.
Apart from that, you can also choose to be a freelance writer.
6. Make-up Art
You need to be versatile and monitor the latest fashion trends to become successful in this field.
Work varies from designing make-up and hairstyles to taking care of whole events.
You can get an opportunity to work at events such as weddings, shows, plays, films and photography. It is important to showcase your work on social platforms.
You can work as a make-up artist with several organisations or simply operate as a freelancer.
7. Advertising
With every brand wanting to engage with their audience and be proactive online, the demand for advertising is rapidly increasing in both small and big businesses.
Skills required to excel in this domain include good communication, project management skills and the ability to work in a team.
Advertising professionals perform a variety of roles in client service, research, copywriting, editing, scriptwriting and video production.
As an advertising professional, you will be able to work with corporations, publishing houses, media companies and advertising firms.
8. Food photography and blogging
The diverse culinary range of India and across the world can inspire you to have a creative career in food photography and blogging.
Food preparation and presentation are both equally important.
Attention to detail, organising skills, multitasking capabilities and time management are some of the crucial skills required for the profession.
Again, make good use of social media to showcase your art, especially if you are a freelancer.
9. Animation & Multimedia
Here, you use computer programs to create visual graphics and animation. Collaboration with directors, game designers and other animators is viable.
As a multimedia artist, you can work in fields like animation, entertainment, art and design, gaming, advertising, filmmaking, digital news media and online learning.
You also work as a character animator, art director, CGI supervisor, video game designer, and special effects animator.
10. YouTubing
It involves creating easily consumable and engrossing videos on a topic you are passionate about and publishing them on YouTube.
Becoming successful in this domain depends on your content and how you present it.
Since content creation has no boundaries, you can choose anything you like.
You just need to sharpen your presentation skills to engage your audience.
…
---
Have you checked out yesterday's blog yet?
What does it take to start a successful music career?
---
(Disclaimer: The opinions expressed in the article mentioned above are those of the author(s). They do not purport to reflect the opinions or views of ICS Career GPS or its staff.)
Like this post? For more such helpful articles, click on the button below and subscribe FREE to our blog.
---
---
---
Download our mobile app, ICS Career GPS, a one-stop career guidance platform.