Career Trends: October 29, 2022
Curated by the Knowledge Team of ICS Career GPS
---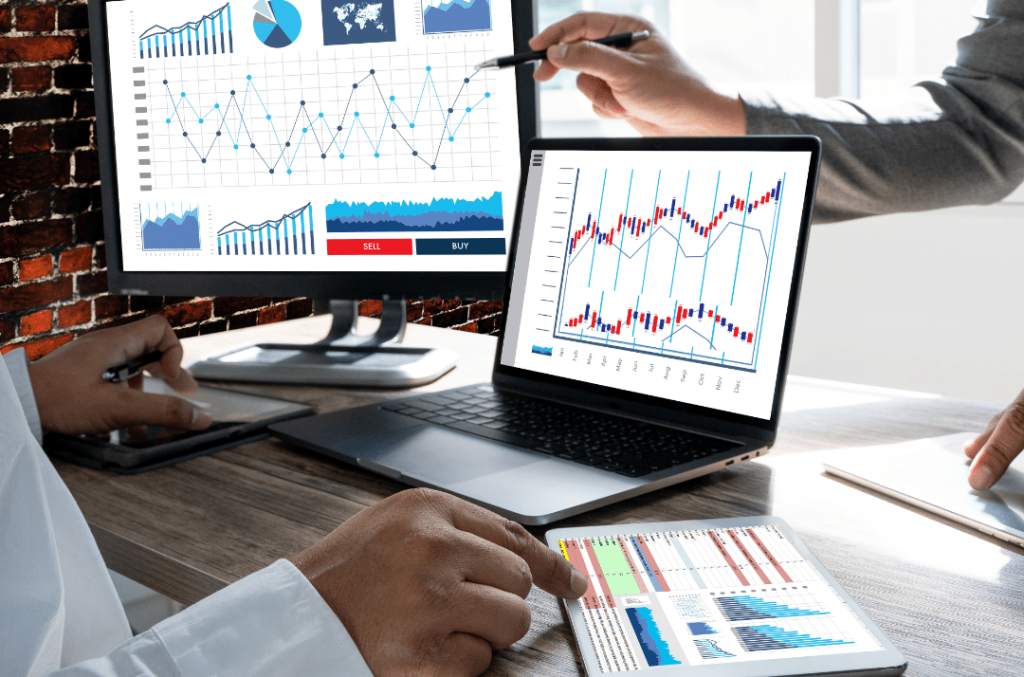 ---
Content Credit:
---
In a tech-driven world, data analyst and business analyst jobs are in high demand. Tech companies require both a data analyst and a business analyst to drive a data-driven decision that is highly effective and serves its customers. But there is often confusion regarding the differences between business analysts and data analysts. The business analyst profession is more involved in addressing business needs with the help of company data. Whereas, the role of a data analyst is focused solely on data.
Data Analytics vs. Business Analytics:
Data analytics involves analysing datasets to uncover trends and insights that are subsequently used to make informed organisational decisions. Business analytics is focused on analysing various types of information to make practical, data-driven business decisions, and implementing changes based on those decisions. Business analytics often uses insights drawn from data analysis to identify problems and find solutions.
Definition:
Business Analyst: A business analyst is a person who analyses and documents the market environment, processes, or systems of businesses. A business analyst identifies business areas that can be improved to increase efficiency and strengthen business processes. They often work closely with others throughout the business hierarchy to communicate their findings and help implement changes.
Data Analyst: A data analyst collects, cleans, and interprets data sets in order to answer a question or solve a problem. They can work in many industries, including business, finance, criminal justice, science, medicine, and government.
What do Data Analysts do?
Data analysts gather, clean, analyse, visualise, and present existing data to help inform business decisions. An effective data analyst uses data to answer a question and empowers decision-makers to plot the best course of action. Common tasks for a data analyst might include:
Working with business leaders and stakeholders to define a problem or business need
Identifying and sourcing data
Cleaning and preparing data for analysis
Analysing data for patterns and trends
Visualising data to make it easier to understand
Presenting data in such a way that it tells a compelling story
What do Business Analysts do?
Business analysts help identify problems, opportunities, and solutions for their organisations. They do this by:
Evaluating a company's current functions and IT structures
Reviewing processes and interviewing team members to identify areas for improvement
Presenting findings and recommendations to management and other key stakeholders
Creating visuals and financial models to support business decisions
Training and coaching staff in new systems
Career between a Business Analyst and a Data Analyst:
When people from a business background or more or less qualified to take up a business analyst career, it is different for data analysts. Data analysts have to work with big data, which consists of large datasets. Therefore, without a strong background in data, it will be hectic for aspirants to identify trends, make charts, and create visual presentations for business.
Besides having a common interest in data, business analysts love to work in the corporate world. Even though their key task is to provide data-driven decisions, business analysts are often seen as troubleshooters who shield the company at critical times.
On the other hand, data analysts are people working with statistics and programming. As a gatekeeper for business data, they are attested to extract data points from complex and disparate sources.
…
---
Have you checked out yesterday's blog yet?
---
(Disclaimer: The opinions expressed in the article mentioned above are those of the author(s). They do not purport to reflect the opinions or views of ICS Career GPS or its staff.)
Like this post? For more such helpful articles, click on the button below and subscribe FREE to our blog.
---
Download our mobile app, ICS Career GPS, a one-stop career guidance platform.