Career Trends: December 31, 2022
Curated by the Knowledge Team of ICS Career GPS
---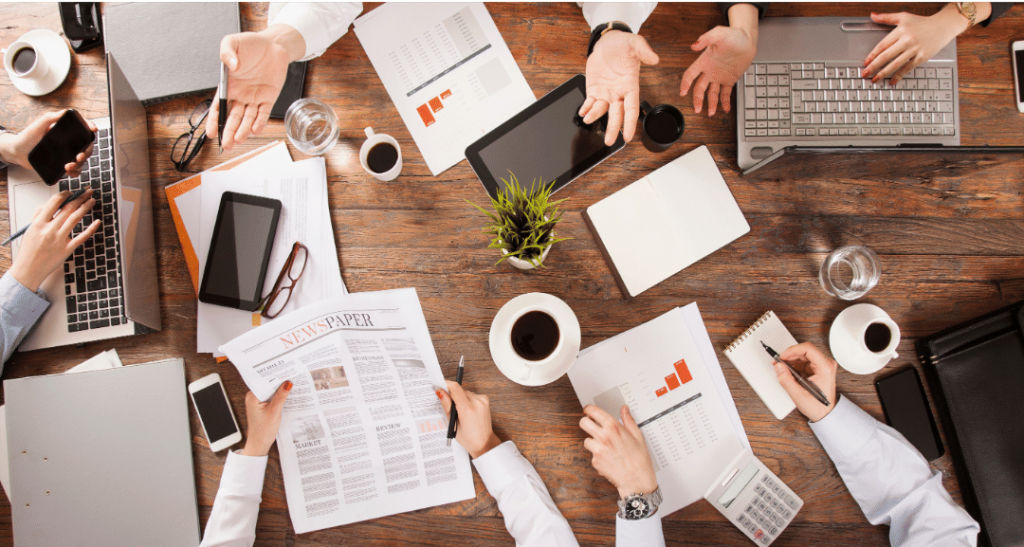 ---
Content Credit:
---
Degrees at business schools are no small feat and certainly no small investment for students. It might be a cliché, but you really can do just about anything with a business degree. The scope of study provides new grads with skills that make them indispensable to their chosen career.
The payoff with a business degree is that it really can take you anywhere. A business degree trains you to be:
Analytical
Financially savvy
Organised and an experienced planner
Well-versed in economic trends
Aware of personnel and organisational behaviour
An ethical decision-maker
Strategic thinker and problem solver
Depending on your strengths and areas of interest, you can tailor your career after business school to your own dream career.
Here are 11 different jobs you can get with your business degree:
1. Management Consultant
Management consultants serve a broad number of industries and other managers.
In essence, they are hired to help the management team of a company to meet its organisational goals, solve complex issues, or improve efficiency within their departments.
Management consultants help to solve business problems, and they can be specialists in their own right, focused on finance, organisational behaviour, change management or DEI (diversity, equity, and inclusion).
2. Accountant
They are responsible for ensuring the accuracy of financial documents, preparing financial reports, and making sure taxes are paid on time.

Not only are they essential to a business, but they can do many things on a daily basis, adding variety to the job.
Most important is an aptitude for math and a keen eye for detail.
3. Financial Analyst
They take the analysis of financial documents one step further than accountants and auditors.
They advise both businesses and individuals (in the case of customer-facing roles at banks, for example) on how best to spend money in order to maximise their return.
The opportunities for advancement in these roles are endless, with massive salaries and management responsibilities.
4. Business Journalist
Business journalists have a little more flexibility in their working environments than other professionals with business degrees.
If you're looking for a job that you can do remotely or on your own hours and have the communication and writing skills to match, this job could be an excellent fit.
5. Marketing Manager
Marketing has always been a massive part of business, but lately, with digital platforms and social media marketing, the profession has expanded its tools and become quite high-tech.
Marketing managers are responsible for creating the strategy that a brand will use to attract its customers, from branding to content to advertising.
The profession will suit both creative thinkers and big-picture problem-solvers who love to work with large teams.
6. Human Resources Specialist
Human resources specialists can work in several roles, from recruitment and onboarding to personnel issue resolution and benefits administration.
This job offers a combination of strategy (in terms of personnel staffing and retention) and relationship-building and problem-solving for business school grads.
HR specialists get to work with, well, people and make a real difference in their colleagues' work lives.
7. Purchasing Manager
On top of managing a group of purchasers or buyers, purchasing managers typically develop an organisation's procurement policies and procedures.
The profession combines aspects of team development, hiring, and training on the personnel side, while also allowing for strategic thinking and ensuring that the team is following ethical practices.
8. Operations Research Analyst
A combination of analytical skills and mathematical skills are put to task in this job to use data to come up with solutions for companies.
In this field, some job postings also require a technical background, depending on the industry.
For example, an operations research analyst in an engineering firm may need to have both an engineering degree and a business degree.
9. Fundraiser
Most people in the fundraising space work for nonprofit organisations, including governments, education departments, healthcare organisations, and political campaigns.
They are responsible for raising money and organising events in support of their organisations and causes.
Typically, a strong business background is required, along with excellent communication skills and the ability to develop a rapport with potential donors.
10. Actuary
For business school grads with an aptitude for math and statistics, becoming an actuary might be in the cards.
These professionals calculate risk for insurance companies.
They also need to have excellent reporting and presentation skills to communicate their detailed findings to management.
Actuaries play an essential role in helping insurance companies forecast a potential payout and calculate appropriate premiums.
11. Business Development Manager
Typically, a business development manager is responsible for developing relationships with potential clients and setting the stage for strategic business partnerships.
They have a business degree, understand their company's goals, and create opportunities aligned with the corporate mission and their company's current goals.
…
---
Have you checked out yesterday's blog yet?
If You Want to Be a Great Communicator, Avoid Falling Into These Classic Traps
---
(Disclaimer: The opinions expressed in the article mentioned above are those of the author(s). They do not purport to reflect the opinions or views of ICS Career GPS or its staff.)
Like this post? For more such helpful articles, click on the button below and subscribe FREE to our blog.
---
Download our mobile app, ICS Career GPS, a one-stop career guidance platform.