Edition: August 26th, 2021
Curated by the Knowledge Team of ICS Career GPS
---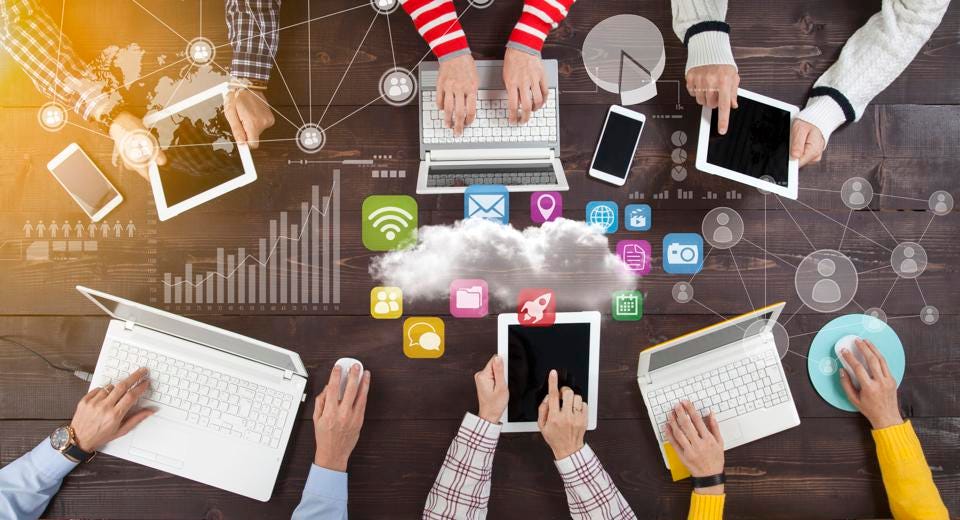 The world has been moving toward remote learning models for a while. All the lockdowns simply accelerated the process. Certainly, the mass move to online teaching didn't work perfectly. Yet many experts believe it's good for the future, especially the future of work.
Currently, millions of professionals work remotely at least some of the time. The average length most people spend in one position is around four years. When they leave, new workers will have to fit right into their roles. What better way to prepare them than by giving them a remote education.
This isn't to suggest that in-person learning doesn't have its benefits. It does.
Here are some advantages that those who have experienced remote learning can bring to the new-age workplaces:
1. New hires will be more familiar with the technologies used in their organisations
Members of Generation Z are already considered "tech natives."
Despite this, young people may not understand all the business technologies before they get into the workforce.
Digital literacy is essential for the modern worker.
Results from a study by Instructure, show that 8 out of 10 teachers believe tech has become increasingly important for all-round learning.
Those who have been through remote learning programmes should be able to transfer their skills smoothly to their jobs.
Plus, they'll already know at least a modicum of Zoom etiquette.
2. Recent joinees will begin work with a sense of independence and confidence
New employees often have to learn quickly on their own.
Even if their employers provide robust training, the training can't cover every possibility.
Consequently, many workers have to seek out information on their own.
Those who have gone through remote learning understand how to fend for themselves. E.g., they would know how to Google the right way, set up and manage virtual meetings, etc.
3. Youngsters fresh out of remote learning environments can help upskill seniors
Upskilling isn't limited to those on the first or second rung of the corporate ladder.
Any professional can learn along the way, including those in managerial and executive positions.
Ironically, younger employees fresh out of remote learning environments may serve to help their seasoned counterparts upskill.
New hires may be able to create and moderate online training sessions for peers.
They may also bring more ideas to the table in terms of elevating the entire workforce's comfort around digitisation.
This is what's referred to as 'managing up,' and it can be done transparently in any organisation.
The goal is for former remote learners to leverage their unique backgrounds to elevate the entire team's collective knowledge.
Many people didn't think it was possible for whole schools to move online—until they did. Remote learning among teens and college students hasn't been perfected yet. Nonetheless, it's poised to make a positive impact on the work world of the future.
…
---
(Disclaimer: The opinions expressed in the article mentioned above are those of the author(s). They do not purport to reflect the opinions or views of ICS Career GPS or its staff.)
Like this post? For more such helpful articles, click on the button below and subscribe FREE to our blog.
---
---
---
Download our mobile app, ICS Career GPS, a one-stop career guidance platform.