'The path that younger generations want to follow is rooted in the idea of flexibility and choices'
Career Trends: April 8, 2022
Curated by the Knowledge Team of ICS Career GPS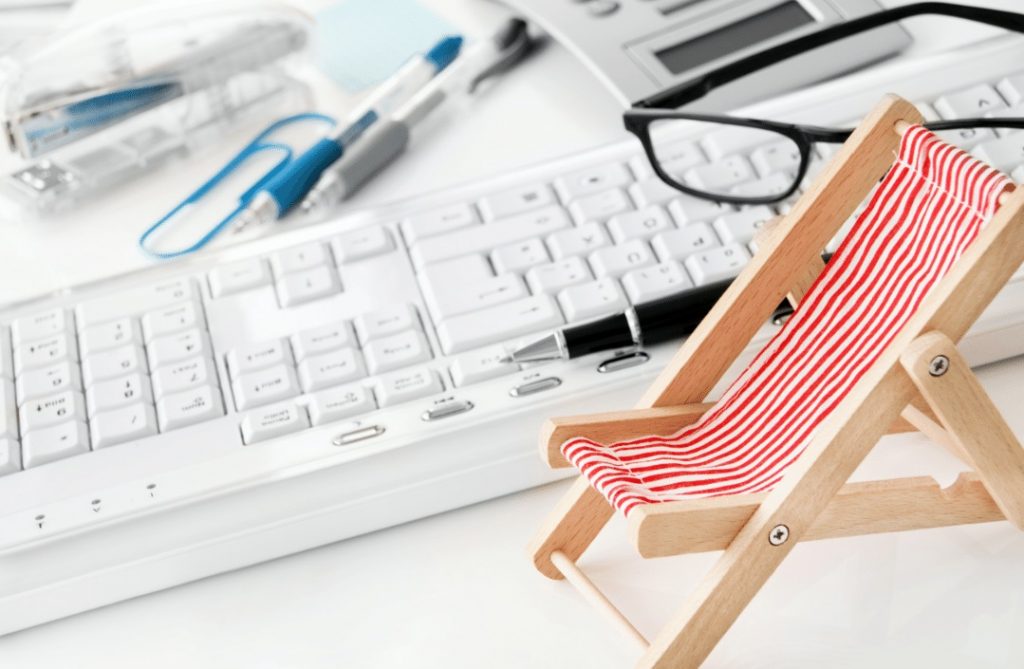 Content Credit:
---
The importance of work relative to leisure is declining across generations. The richer a country gets, the more its citizens report that life outside of work is of greater importance than their jobs, finds a study by Bain & Company.
The average Indian millennial (born between 1981 and 1996) today scores roughly 35% higher than their American counterparts on one measure — the importance of leisure relative to work. Indians of the baby boomer generation (born between 1946 and 1964) scored roughly 15% higher on this metric when they were the same age as today's millennials.
Pandemic triggered lasting changes
Globally, the importance of work relative to leisure has declined across generations. Except for Gen Xers in Western markets where this generation was hit particularly hard by the financial crisis in terms of disruption to homeownership and careers.
The same effect is, however, not visible among Indian Gen Xers.
As per a survey conducted, James Root, a partner and co-chair of Bain Futures, mentions up to 66% of Indian workers reported that the pandemic has led them to reconsider their work-life balance.
It is partly because of the high levels of stress created by the rapid adjustment to working from home, for which many do not have suitable living arrangements. Also, simply the fact that the loss of loved ones often causes us to reassess our priorities in life.
The study — which surveyed 20,000 workers globally (2,000 in India) — underscores the fact that the pandemic has triggered lasting changes when it comes to work.
The survey said 58% of workers across 10 major economies feel the pandemic has forced them to rethink the balance between their work and their personal lives.
Demand for flexibility will keep rising
Root said businesses should be ready for a changing mindset among their workers as demands for greater flexibility and improved work-life balance are only going to keep rising.
Titan Company head (HR – retail & corporate) Priya Mathilakath said, "In the wake of 'the great resignation', the perspectives shared by the younger generations about the path they want to follow is rooted in the idea of flexibility and choices. This is the digital generation."
Mathilakath mentions that the previous generations, on the other hand, have been wired differently in a way that their aspirations were more tuned towards job stability and looked at reducing their debt while building a stable saving plan for the future.
Work-Life Integration
As we move forward and more so after the pandemic, people are looking forward to 'work-life integration' which is beyond just work-life balance, says Rajorshi Ganguli, Alkem Laboratories president & global head (HR).
According to her, if one has achieved work-life integration, they would not differentiate much between so-called work time and personal time. Rather, they would have the flexibility to decide the best time for both work and leisure.
Ganguli said the Gen-Zs now entering the workforce look for work-life integration in comparison to their millennial counterpart who was fine with work-life balance.
…
---
Have you checked out yesterday's blog yet?
---
(Disclaimer: The opinions expressed in the article mentioned above are those of the author(s). They do not purport to reflect the opinions or views of ICS Career GPS or its staff.)
Like this post? For more such helpful articles, click on the button below and subscribe FREE to our blog.
---
---
---
Download our mobile app, ICS Career GPS, a one-stop career guidance platform.