Career Trends: April 9, 2022
Curated by the Knowledge Team of ICS Career GPS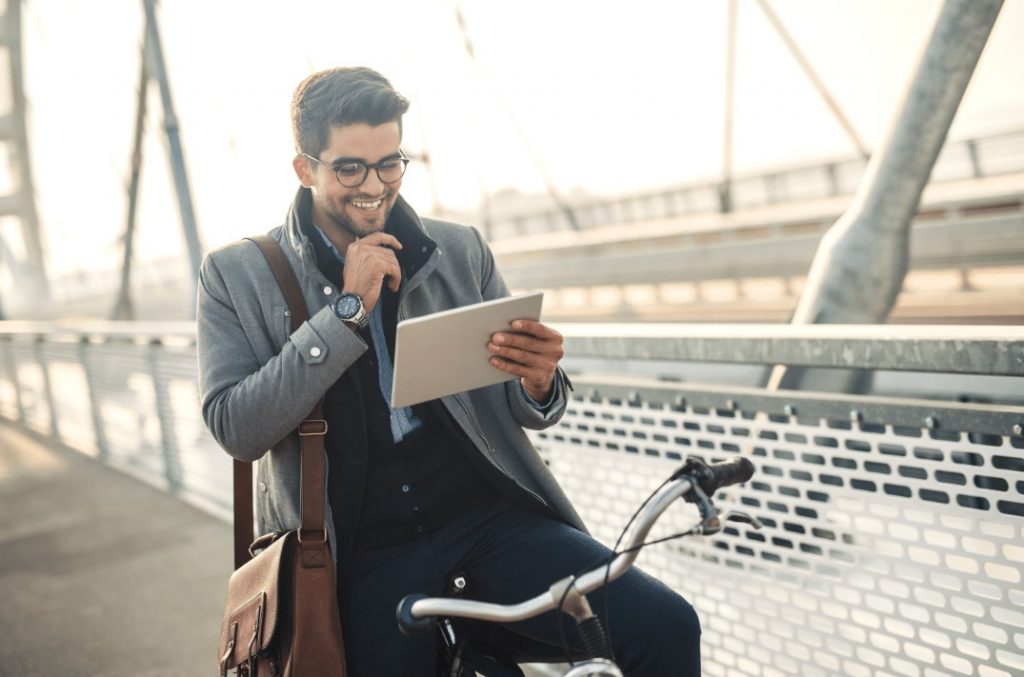 Content Credit:
---
The past decade eroded the suit-and-tie culture, and the COVID-19 pandemic has hastened revolutionary changes to the corporate workspace. Startup culture continues to dominate, and Millennials and Zoomers (Gen Zs) have become the predominant workforce as Boomers retire en-masse.
While job cubicles are getting replaced by remote jobs, one thing that hasn't changed is human behaviour.
In the face of challenges, people always find out ways to solve problems and get things done. This gives rise to new trends.
Here are some workplace and job market trends that are fast gaining strength:
1. The Great Resignation
The most sweeping and ongoing change that people are experiencing is the so-called "Great Resignation" , which may become the new standard of workers leaving jobs whenever they feel like it.
According to surveys, 44% of employees are "job seekers", this means that almost half of employees are looking for a new job or plan to do so soon.
Higher pay, inflation, and more flexible work arrangements are the reasons people are looking for new jobs today.
2. Workers Seeking More Freedom
Workers want more freedom and independence.
Many jobs went remote during the pandemic, and workers now expect that to continue.
They want to avoid spending hours working and commuting, leading to less quality time spent with friends and family.
This also means employees have the freedom to pick up a side gig or start a business as a way to ditch the 9-to-5 grind.
3. Automation & Tech Domination
Another factor changing the landscape is greater automation and wider technology adoption.
It means that employees are leveraging artificial intelligence, neural networks, and web microservices to assist them in doing their work.
New opportunities also have appeared for workers that are more closely trained in these technology-based areas, and experience in object-oriented programming languages.
4. Demand for Benefits Rise
Employees want greater benefits and income security.
A great way to guarantee income security is with life insurance.
More employees are looking for jobs that can guarantee them sufficient income to cover their retirement years.
It also means health care benefits and better treatment overall.
5. Increased Job Hopping
One big reason people are job-hopping is that they aren't getting the benefits, work environment, or pay they desire.
As Zoomers and Millennials build up their work experience, they often find that companies are willing to pay them more for their talent.
More people are turning to social communities to discuss how much they're making.
Companies can no longer convince employees into staying in a dead-end job.
6. Side Hustles Becoming the Norm
Many people are also turning to alternative sources of income. For example, buying and selling crypto, leveraging their free time to build e-commerce websites, etc.
Even jobs like driving for Uber or Lyft offer benefits and give employees more freedom than traditional jobs.
The so-called "Gig Economy" is here to stay.
7. Growth in Corporate Advocacy
Employees and society at large are demanding that corporations be held accountable for how their behaviour impacts the world.
E.g., Disney workers began a mass walk-out in response to failures to support an inclusive work environment for LGBTQIA+ identifying individuals.
Other companies have found themselves at the center of controversy for investing in fossil fuels and non-green energy sources.
…
---
Have you checked out yesterday's blog yet?
---
(Disclaimer: The opinions expressed in the article mentioned above are those of the author(s). They do not purport to reflect the opinions or views of ICS Career GPS or its staff.)
Like this post? For more such helpful articles, click on the button below and subscribe FREE to our blog.
---
---
---
Download our mobile app, ICS Career GPS, a one-stop career guidance platform.