Career Trends: May 31, 2022
Curated by the Knowledge Team of ICS Career GPS
---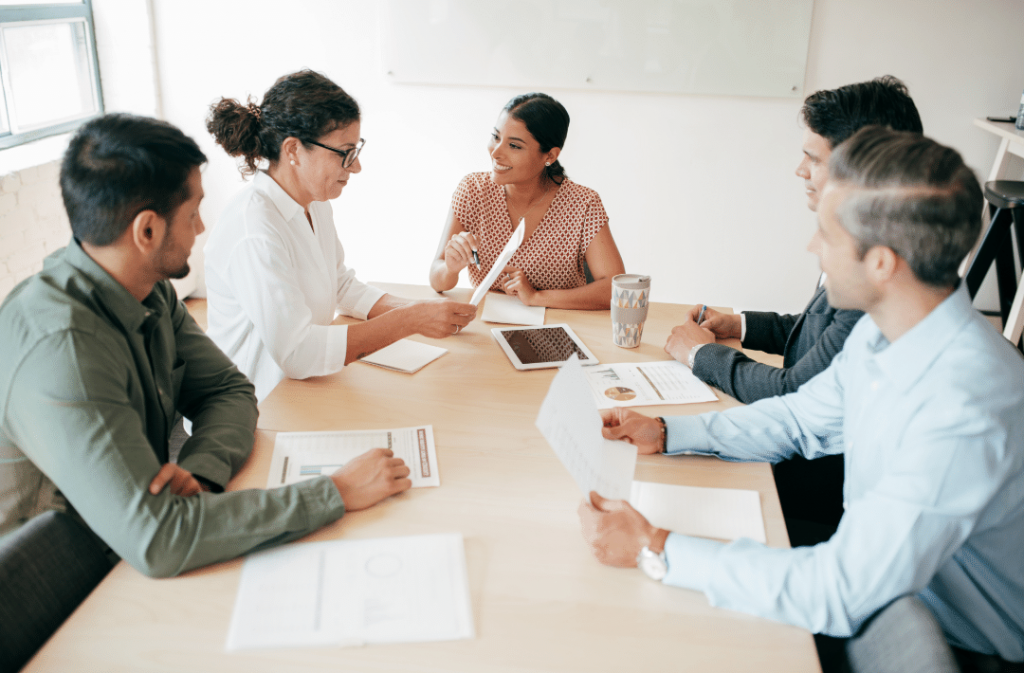 ---
Content Credit:
---
Whether you're a manager of one person or 10, there are several critical skills that you need to succeed. Often, career progression and promotions involve moving to a more senior role in your industry, which can often come with a managerial element to it.
However, while you might be highly experienced in your field, be it software engineering, manufacturing or quality control in pharma, being a leader is a whole different ball game. It will require a certain set of people management skills that you may not have needed before.
When managing teams, you need to inspire confidence and trust.
Here are 5 important skills to cultivate:
1. Relationship-building with your team
To lead a team, no matter how big or small, your team members have to know and trust you.
Building relationships with those you are managing is a vital part of being a manager because if colleagues trust you, they will trust your decisions and will feel comfortable coming to you with problems.
Give praise and credit regularly when they're due. It's important that employees feel valued.
Don't neglect small talk and non-work conversations too.
If your team members feel they are able to chat casually with you, it will further solidify your relationships and make them feel more comfortable talking to you about work-related issues.
2. Guidance mindset to nurture team members
We've talked before about the importance of managers having a guidance or coaching mindset.
Being able to help your employees learn, develop and grow is a key element to being their manager.
To start developing this skill, take a look at the members of your team and identify their strengths and weaknesses.
From there, you can use their strengths as a guide to give them new responsibilities in areas they will thrive. Meanwhile, the weaknesses can help direct you on a strategy of how to train staff.
3. The ability to make decisions
A key element of your role as a manager will be to make decisions on things you may have never had the final say on before.
Teaching your staff autonomy is good, but they will more than likely still come to you with questions.
The key to being a better decision-maker comes down to critical thinking and having courage in your convictions.
There may be five possible answers to a question, but at the management level, you have been identified as a person with the skills to figure out the best of those answers.
Honing this skill is about being able to quickly analyse information, make an informed decision and have the confidence to back that decision up.
4. Regular communication but no micromanagement
We have highlighted communication many times as a key skill for both employees and leaders.
This skill has become more important than ever in the new era of remote and hybrid working, and managers need to ensure those communication lines are as open as possible.
This requires consistent, regular communication with your team without micromanaging.
You should have open lines of communication so you know what they're working on while also showing you trust them to work independently.
Whenever you are delegating work, be clear about what you want them to do and make sure they understand.
5. Patience to support team members
No matter how busy or stressed you are, you should always have patience for your team to come to you with queries.
That's not to say you should be on call all the time, give up your lunches and have your work phone switched on while on leave.
When your employees come to you with questions, you shouldn't make them feel bad for not knowing something.
But having an 'open door' policy – even if that is a virtual open door – is an important element of being a good people manager.
…
---
Have you checked out yesterday's blog yet?
---
(Disclaimer: The opinions expressed in the article mentioned above are those of the author(s). They do not purport to reflect the opinions or views of ICS Career GPS or its staff.)
Like this post? For more such helpful articles, click on the button below and subscribe FREE to our blog.
---
---
---
Download our mobile app, ICS Career GPS, a one-stop career guidance platform.