Career Trends: September 4, 2022
Curated by the Knowledge Team of ICS Career GPS
---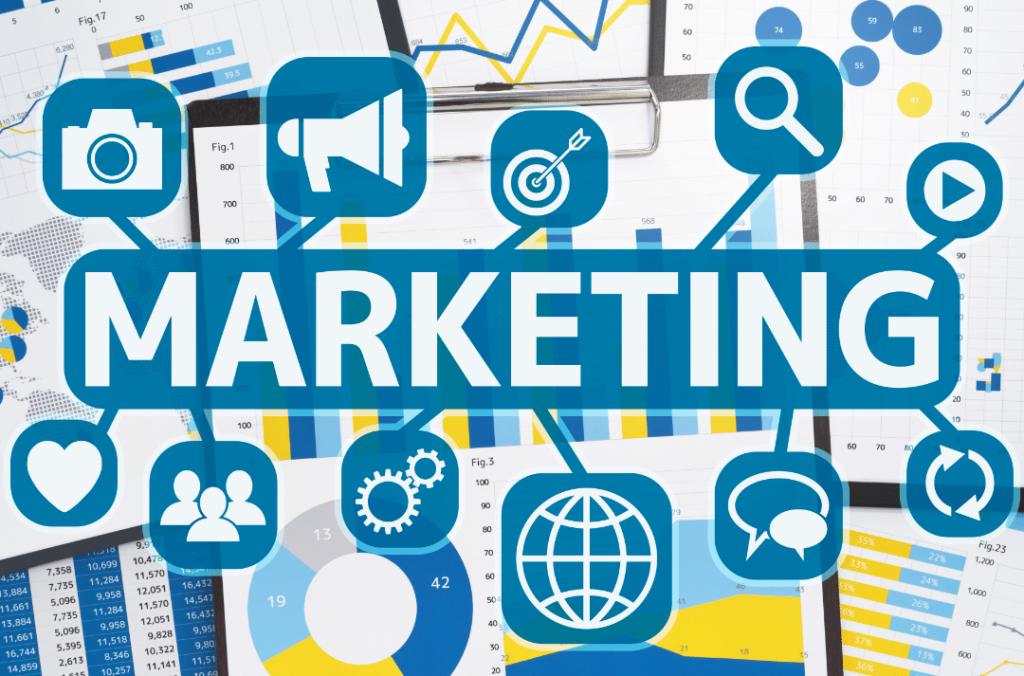 ---
Content Credit:
---
Over the past 10 years, careers in marketing have seen a significant spike. As organisations are focused on driving more traffic to their website and converting online leads, there is a growing need for experienced and knowledgeable marketing professionals. Though digital marketing has become a popular field, there are many career paths a marketing professional can take.
Let's look at some of the most popular careers in marketing and the type of education you need to obtain them.
1. Bachelor's of science in marketing
A bachelor's of science in marketing can be a good degree for aspiring marketing professionals to gain the education necessary to thrive in the industry.
Most programs will focus on areas such as marketing research, advertising strategies, social media marketing and consumer behavior.
2. Bachelor's of science in business administration
Students who are interested in marketing but also want to understand how other parts of a company function should consider pursuing a bachelor's of science in business administration.
While earning this degree students will learn about marketing basics and also build knowledge in other disciplines, such as finance and accounting.
Career Paths in Marketing
One of the most appealing aspects of a job in the marketing industry is the prospect of multiple career paths. For instance, if you enjoy numbers and data, then looking at a position as a marketing analyst would be a good fit.
1. Marketing Specialist
Marketing specialists have responsibilities that can vary depending on their work environment. For some organisations, professionals with the specialist title will be tasked with implementing marketing strategies for specific brands. Smaller companies may have specialists working in all areas of marketing.
For a better chance of securing a position as a marketing specialist, you'll want to ensure you gain skills and experience in the following areas:
Marketing communications
Social media marketing
Strategic marketing
Project management
Email marketing
2. Marketing Manager
Professionals looking to move up in organisations should consider looking for opportunities as marketing managers. These managers typically run teams while working on brand strategy and management.
Marketing professionals looking to move into a management role should consider developing the following skills:
Brand management
Product management
Strategic marketing
Marketing communication
Leadership
Project management
3. Content Marketer
Professionals who enjoy the creative side of marketing should consider a position in content marketing. Most content marketers work on creative writing for marketing materials and websites or build out creative assets, such as videos and infographics.
To succeed as a content marketer, you will need to have a wide range of skills. Below are a few skills that companies may be looking for:
Copywriting
Project management
Editing
Managing content management systems
Product management
Leadership
4. Social Media Coordinator
One of the most common entry-level positions in the marketing industry is a social media coordinator. These junior marketers play an essential role in establishing a company's presence on social platforms like LinkedIn and Facebook. They will often answer customer questions, post content and manage social media calendars.
If you're interested in becoming a social media coordinator, you'll want to focus on developing the following skills:
Copywriting
Marketing communication
Search engine marketing
Data analytics and tracking
5. SEO Specialist
An SEO specialist occupies a crucial role for companies looking to improve their website traffic. These marketing professionals are experts at identifying opportunities to improve rankings for keywords and implementing strategies to rank higher on search engines such as Google.
For aspiring SEO specialists, having a solid foundation in the following areas will help when it comes to securing a position with a company:
Google analytics
Digital marketing
Online marketing
Web design
Basic coding
Web content management
…
---
Have you checked out yesterday's blog yet?
---
(Disclaimer: The opinions expressed in the article mentioned above are those of the author(s). They do not purport to reflect the opinions or views of ICS Career GPS or its staff.)
Like this post? For more such helpful articles, click on the button below and subscribe FREE to our blog.
---
Download our mobile app, ICS Career GPS, a one-stop career guidance platform.