Career Trends: September 3, 2022
Curated by the Knowledge Team of ICS Career GPS
---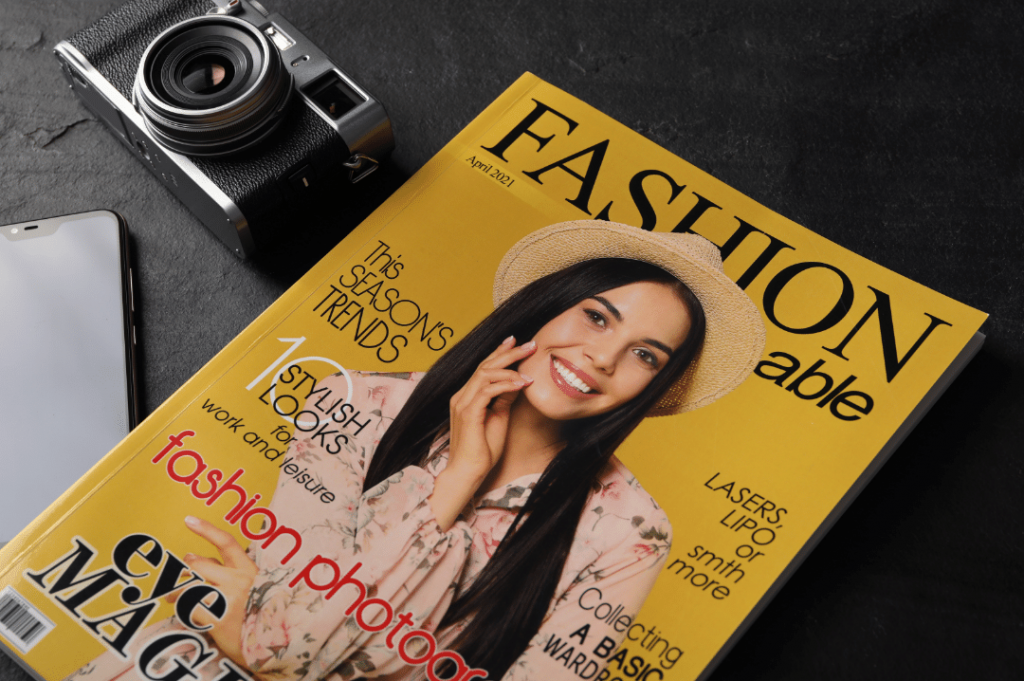 ---
Content Credit:
---
Journalists who work in the fashion industry are responsible for publishing and producing articles, blogs, and news pieces related to fashion trends. This type of journalism is purely entertainment and promotion-focused, covering designers from all walks of life. This can include reporting on fashion shows or similar events in the field. Besides having excellent writing skills, one also needs to have a keen eye for fashion trends and be able to identify these before they go viral.
Currently, the Indian job market for fashion journalists is very promising. There are many vacancies in a wide range of fields. Fashion journalists with impressive portfolios can also be promoted to the position of Executive Producers for big fashion magazines and firms.
What can you do to become a fashion journalist?
Step 1: Decide at the right avenue for you
You should be familiar with the different avenues of the fashion industry and decide what will be the route you take into fashion journalism.
Furthermore, you should also begin working on skills that you will need as a journalist – reporting, writing, photography, and videography, based on the route you choose.
Step 2: Enrol in internships
Gaining work experience in the form of internships to make your resume stand out.
It helps you understand what you want to do with your career and also gain relevant experience that can enrich your work portfolio.
Step 3: Have a clear idea about the available opportunities
Instead of basing your career choice on the mere idea of working in the fashion industry, explore the different facets and opportunities for journalism in the domain.
Figure out if you want to be a freelancer, work with big magazines or even start your channel.
What experience and skills are required for fashion journalism?
When aspiring to make a name in fashion journalism, here are a set of skills you should start building up on:
1. Knowledge of the fashion industry
Fashion knowledge doesn't just mean checking out the latest collections from your favorite fashion brands.
You need to know the history of the fashion industry, it's evolution and how it works as a whole.
Whether it is the historical perspective you provide, or your eye for trends, you need to find and develop a unique selling point(USP) for yourself, and this can only come from having relevant knowledge.
2. Writing adaptability
Content in fashion journalism extends far beyond magazines and newspapers today.
With the steady development of the digital age, fashion journalism has evolved into different forms, which include writing for platforms like Instagram, Facebook and a variety of different blogs.
Being a journalist who can adapt to a variety of new media formats will significantly increase your chances of becoming an integral part of fashion magazines.
3. Pitching skills
Whether you work as a freelancer or as part of a team, once you have identified an idea, you need to pitch it to the media house to get it published.
Fashion journalists need to pitch their ideas at daily or weekly editorial meetings.
Hence, the ability to effectively pitch your idea is essential to have more articles published.
Where can you study fashion journalism?
While a specified degree is not required for employment as a fashion journalist, formal training in the field is available in the form of certificate courses and specialised bachelor's degree programmes. These courses help students acquire knowledge of both the fashion industry and core journalism.
The top 5 colleges in India offering courses tailored for those looking to build a career in fashion journalism are:
National School of Drama, Delhi
Film and Television Institute of India (FTII), Pune
Whistling Woods International, Mumbai
Indian Institute of Mass Communication, Delhi
Xavier Institute of Communication (XIC), Mumbai
The job roles that a fashion journalist can take up:
Fashion critic
Fashion reporter
Editor
Photographer
Freelance contributor
Some of the top companies that hire fashion journalists today are:
…
---
Have you checked out yesterday's blog yet?
---
(Disclaimer: The opinions expressed in the article mentioned above are those of the author(s). They do not purport to reflect the opinions or views of ICS Career GPS or its staff.)
Like this post? For more such helpful articles, click on the button below and subscribe FREE to our blog.
---
Download our mobile app, ICS Career GPS, a one-stop career guidance platform.