Career Trends: September 1, 2022
Curated by the Knowledge Team of ICS Career GPS
---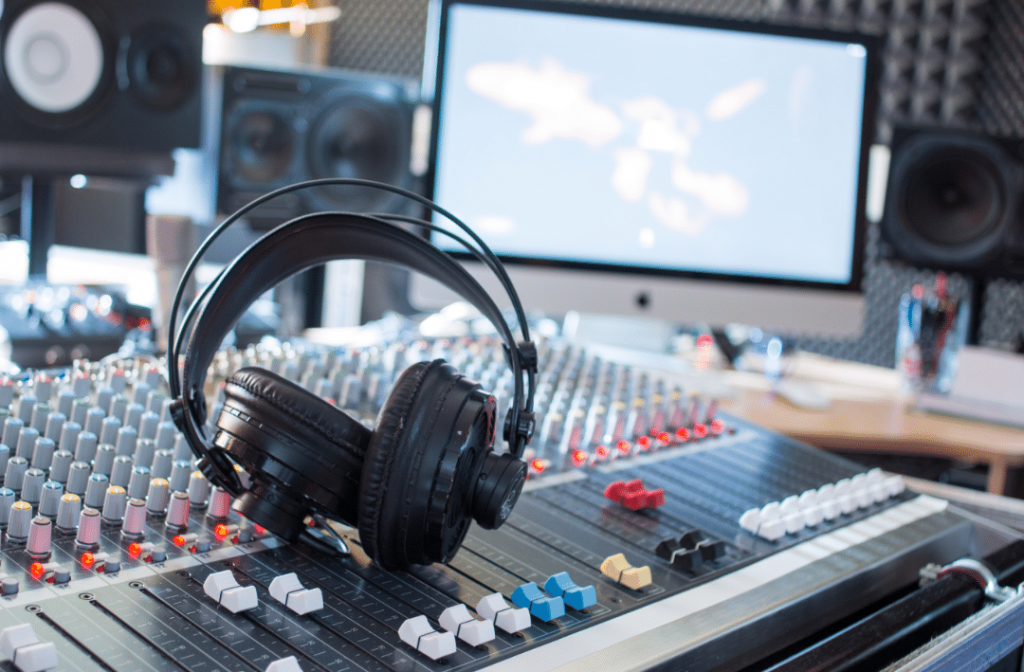 ---
Content Credit:
Article by Victor Dantes, Head- Technical services at Yash Raj Films. Published on news18.com. Original article link.
---
Sound is an extremely important, yet often overlooked aspect of the content. Whether in a concert, a film, or a theatrical production- it is the 'sound' that makes a significant impact. When creativity meets innovative technology, the art of sound takes on many different shapes and forms. Efficient use of sound design is crucial to engage the audience and leave an impression.
A great piece of content is a combination of sight and sound for a unified experience. The creative use of sound is indispensable in various disciplines such as filmmaking, television production, theatre, live performance, video game development, sound recording and reproduction, post-production, radio, and musical instrument development.
Whether performing, editing previously recorded and composed audio, or creating sounds from scratch, a sound designer plays an imperative in bringing all the elements together.
Requirements for a career in sound engineering:
Sound engineering is an intricate field of work and hence, requires formal training to understand the nuances of the business. A course in sound engineering will be suitable and extremely beneficial for students who have an interest in the art of sound and wants to learn different technicalities related to the subject.
Being a sound designer means balancing creativity and technicalities, hence it is crucial to have a specific set of knowledge and skills.
For a course in sound engineering, graduation with physics and mathematics is advisable.
Students will be involved in a range of calculations, converting soundwaves into electric energy among various other technicalities.
It is also important to have an ear for details to envision and create sounds that are appropriate to the medium and suit the character of the content.
As the field continues to become more popular, there has been an influx of training institutes for sound engineering in India:
The Film and Television Institute of India, Pune, offers courses under the Film wing & Television wing.
L. V. Prasad Film and TV Academy, Chennai
Satyajit Ray Film & Television Institute of India, Kolkata
Department of Music, University of Mumbai
National Institute of Film and Fine Arts (NIFFA), Kolkata
MIT School of Film and Television, Pune
Ramoji Academy of Film and Television in Hyderabad
SAE Technology College (various campuses in India)
School of Arts New Delhi, also offer diploma courses in Recording Arts (audio engineering).
Career opportunities in sound engineering and sound design:
The career creates endless opportunities to work in live events and recording studios for television, music, advertising, gaming, theatre, etc. The exceptional career field allows one to experiment with different nodes of sound.
It is a vast field with a variety of options such as:
Studio sound engineer
Studio designer
Mixing engineer
Mastering engineer
Audio post-production
Music editor
Sound recordist
Digital media entrepreneur
There is also an option of working in-house with a production company, in a studio or working as a freelancer.
Sound design and engineering is a vibrant field and a great way for people with an affinity for sound and music to pursue their passion.
…
---
Have you checked out yesterday's blog yet?
---
(Disclaimer: The opinions expressed in the article mentioned above are those of the author(s). They do not purport to reflect the opinions or views of ICS Career GPS or its staff.)
Like this post? For more such helpful articles, click on the button below and subscribe FREE to our blog.
---
Download our mobile app, ICS Career GPS, a one-stop career guidance platform.