Career Trends: September 2, 2022
Curated by the Knowledge Team of ICS Career GPS
---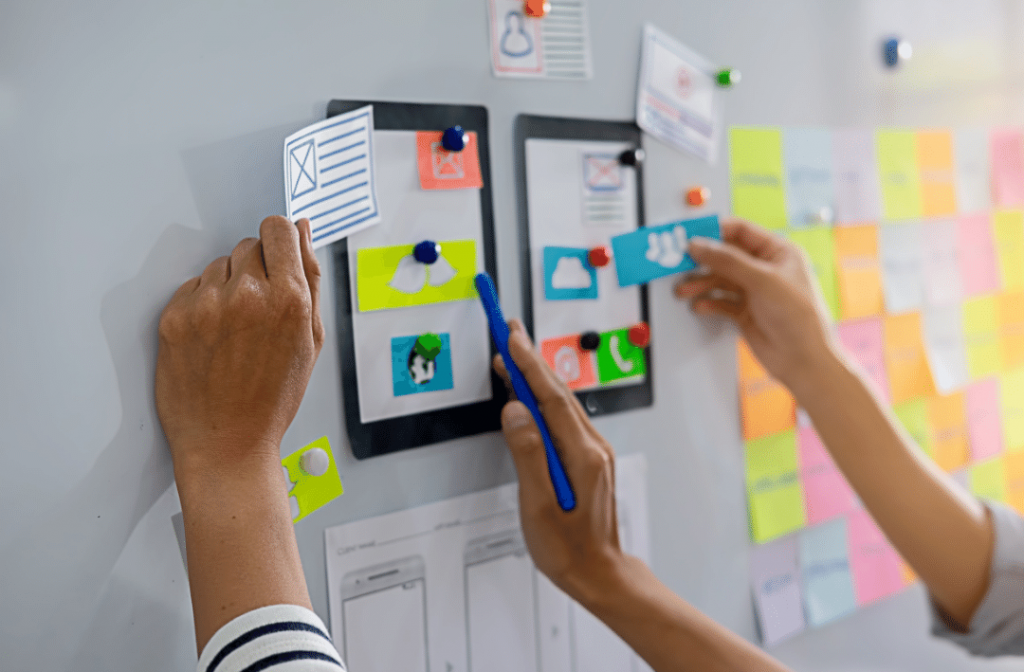 ---
Content Credit:
---
Today, a great design is defined by the user experience rather than the artwork itself. If you love to communicate your ideas creatively, communication design may be a suitable career choice for you. Communication design is a specialised field of design that involves communicating through sensorial mediums of audio-visual, and sometimes, touch.
It is often confused with graphic design and used interchangeably with the latter. However, graphic design involves expressing ideas and experiences via a visual format, such as using creatives for social media. On the other hand, communication design encompasses a broader spectrum of media, such as visual communication, filmmaking, motion graphics, UI/UX design and much more than merely graphic design.
What does a communication designer do?
Communication designers seek to develop a relationship between a viewer and his artwork.
They use the knowledge of various design principles to convey a message in a crisp yet interactive manner.
They also choose the right content, tone and format of the message to strike a chord with their audience.
The ultimate objective of a communication design professional is to attract users and prompt them to take the desired action, such as viewing and engaging with them, generating brand awareness and recall, and so on.
Communication design as a discipline
Communication design is a fast-growing discipline. It amalgamates design psychology, colour palette, design tools and techniques with storytelling to convey the key message to the audience. Today, there are a plethora of courses available in communication design and its allied fields.
The minimum eligibility for a communication design course is an aggregate of 50%( any stream ) in Class XII examinations from a recognised board.
Some institutes might also require students to clear an entrance test wherein they are assessed on their creativity, problem-solving and basic design skills.
The four-year undergraduate programme in communication design is highly recommended as it helps students gain exposure to various fields such as graphics and publishing, film and animation, advertising and branding, UI/UX design, etc.
This will helps students to navigate as generalists and specialists to fulfill the requirements of the rapidly evolving design landscape.
How can you become industry-ready?
While a communication design coursework builds a strong foundation and is a gateway to several career options such as graphic design, UI/UX design, publishing, animation, video editing, art direction and filmmaking, today's competitive job landscape demands extra effort to become a successful professional.
A communication designer must have storytelling skills, keen observation, basic drawing skills, knowledge of the latest tools and techniques such as InDesign, Illustrator, AfterEffects and an eye on the latest trends.
New-age skills such as interpersonal skills, decision-making and problem-solving are being increasingly sought-after by employers.
One must focus on building a strong portfolio right from college by taking up projects and internships, attending industry events and networking with professionals.
Actively showcase your portfolio on platforms such as Dribble, Pinterest and Behance and invest in your branding besides resume-building.
Trends and Prospects
We live in the age of clutter wherein our attention spans are dwindling, and the focus on the customer experience and branding has become paramount for businesses.
Communication designers not only work for creative agencies like advertising, media, entertainment and gaming companies; every company, irrespective of the sector, needs their services.
Rapid digitisation has also led to the emergence of vernacularisation as another powerful dimension. According to a Google Search report, 90% of Indian internet users prefer using their local language to search online. Successful communication designers have intermeshed the power of storytelling with technology to expand into newer horizons than the world would have imagined. Recently, Metaverse has also opened a gamut of opportunities for reimagination and innovation and promises to transcend the boundaries of this field.
…
---
Have you checked out yesterday's blog yet?
---
(Disclaimer: The opinions expressed in the article mentioned above are those of the author(s). They do not purport to reflect the opinions or views of ICS Career GPS or its staff.)
Like this post? For more such helpful articles, click on the button below and subscribe FREE to our blog.
---
Download our mobile app, ICS Career GPS, a one-stop career guidance platform.