Career Trends: July 16, 2022
Curated by the Knowledge Team of ICS Career GPS
---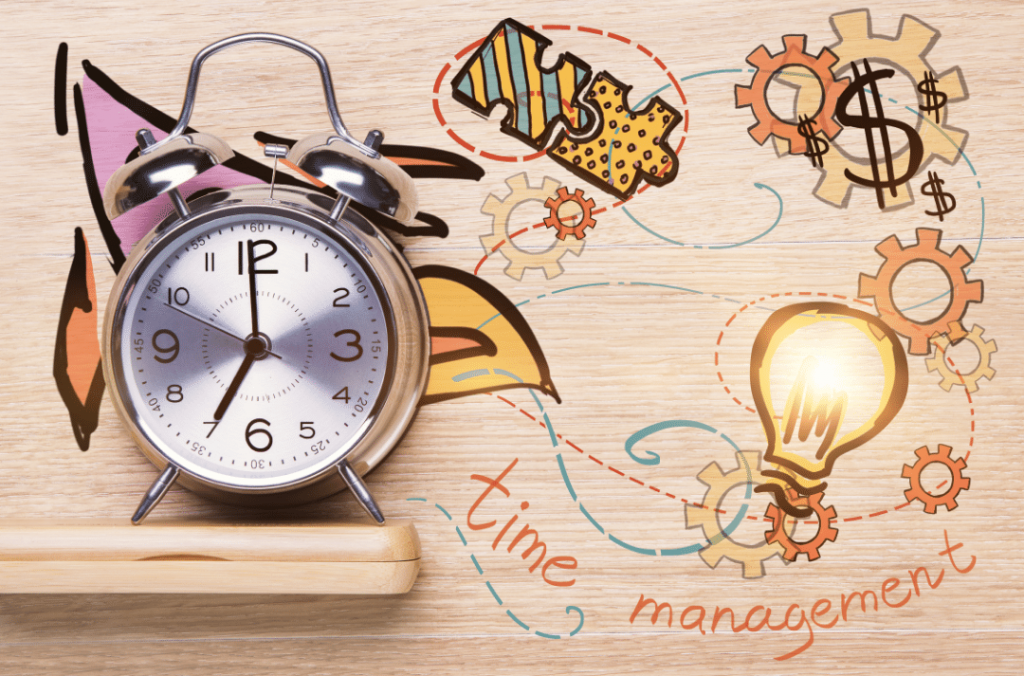 ---
Content Credit:
---
If this pandemic has taught us anything, it is that technology has been a great contributor to keeping many businesses alive. Thousands of small companies went bankrupt, which caused millions of people to lose their jobs, worldwide. However, some business owners learned and adapted to the "new normal" by translating part of their core operations to the digital world. And because of that, millions of workers had to start working from home.
As a result, the pandemic created new opportunities for freelancers. Many of these independent professionals are experienced people who already know how to make their way. They know how to get a new job after completing the last one, how to build connections with long-term clients, and most importantly, they know how to manage their time.
Time management is one of the most critical factors for building a successful career. After all, time is a limited resource.
Here are some tips for you to better manage your time as a freelancer:
1. Visualise your goals
Visualisation is the first step that comes after the conception of a business idea.
It answers the questions of how you see yourself in the future, what your goals are, and how you're going to achieve them.
Visualisation kickstarts your brain to work and puts it on 'focus' mode.
So, if you want to start managing your time properly, you should visualise your goals and put your brain to work upon those objectives.
2. Prioritise your activities
Freelancing means you have complete freedom over your working hours. It can be great, but it also can lead to confusion.
Being free to choose your working hours doesn't mean you can overlap your activities during that time.
To manage your time correctly, you should prioritise your activities by completing the most important ones first.
You can start by listing all your recurring and pending activities in the order of importance.
3. Build a schedule
Once you have prioritised your freelancing tasks and activities, it's time to write them all on paper (or on your computer).
Save your pending activities on the calendar and explain what needs to be done and the deadlines for each.
Keeping a log of your tasks will help you measure your productivity.
Also, if you find it hard to build a schedule, there are some fantastic online tools out there that will keep your jobs organised. Some of these are available for free.
4. Get rid of distractions
There isn't anything worse than working in an environment with distractions. Even the smallest ones will subconsciously divert you.
You should try to detect those distractions and get rid of them.
For example, it's well known that social media is one of the top distractions among freelancers, mostly because they spend most of the time in front of a screen.
Either you can try to avoid those distractions, or develop some strategies to ignore them when you're at work.
For example, it's a good practice to choose a workplace exclusively for your freelance activities so that it is impossible for you to try to do something different during that time.
5. Don't overwork yourself
It's essential to keep yourself mentally healthy by only taking the jobs you can handle.
Otherwise, it might lead to bad results, which can damage the relationships with your clients in the long term.
A necessary skill to succeed in freelancing is the ability to reject jobs when you know you don't have the time to do them. Learn to say "no" when you don't have the time.
Remember, there needs to be a work-life balance.
The good news is that as a freelancer, you are the one in charge of your schedule!
…
---
Have you checked out yesterday's blog yet?
---
(Disclaimer: The opinions expressed in the article mentioned above are those of the author(s). They do not purport to reflect the opinions or views of ICS Career GPS or its staff.)
Like this post? For more such helpful articles, click on the button below and subscribe FREE to our blog.
---
---
Download our mobile app, ICS Career GPS, a one-stop career guidance platform.