Career Trends: July 1, 2022
Curated by the Knowledge Team of ICS Career GPS
---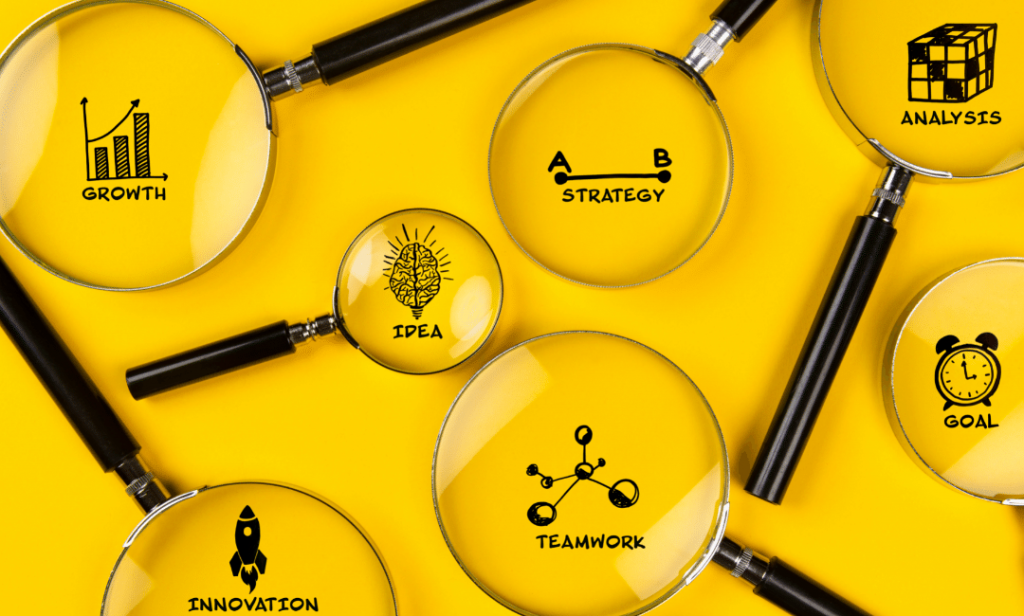 ---
Content Credit:
---
Proactive entrepreneurs are always looking for new ways to do things, to communicate with their staff and to improve their product or service, inadvertently reducing the risk of having problems in the future. Whether you're developing an innovative product that will take the world by storm or solving a payroll problem that's taking up way too much of your time, your business needs creative problem-solving.
Entrepreneurial problem-solving is the process of using innovation and creative solutions to close gaps by resolving societal, business, or technological problems.
Here's what smart entrepreneurs do to rise above competition and and stay ahead:
1. They know that two heads are better than one.
No doubt you've heard about the virtues of teamwork to complete a task or an important project.
Research shows that problem-solving in a group or as part of a pair is more effective than flying solo.
It may be all very well to come up with ideas by yourself, but truly successful people depend on an intellectual equal to help vet their ideas before any important decisions are made.
In their seminal paper, "Why Do Humans Reason? Arguments for an Argumentative Theory," French social scientists Dan Sperber and Hugo Mercier posited that thinking and reasoning have an important component that disproportionately improves outcomes.
It's obviously difficult to uncover unbiased inputs when you argue with yourself and this is where a mental sparring partner comes in.
It's probably a good idea to include a business partner or even a team member into your ideation process and problem-solving model.
2. They foster a culture of openness, ideation and feedback.
Involving one or more teammates in a problem-solving process may not be enough.
You need individuals with minds of their own and these unique points of view allow for a variety of ideas and approaches.
A cognitively diverse team — analytical, creative, and organised — brings together people with completely different approaches to solving the same problem.
The team should have the opportunity to function in a psychologically safe space.
Here's how it looks in real life: Members are encouraged to contribute without hesitation, mistakes are looked on as opportunities to get better, the team moves faster and is open to experimentation.
The result? An environment that's ripe for path-breaking solutions and more efficient processes.
3. They value diversity in their organisation.
What do SpaceX, Uber, and Stripe have in common? Aside from being billion-dollar startups, each of these American companies has founders who were born outside the United States.
Research led by William Maddux, a professor of organisational behaviour at INSEAD, found that foreign-born participants or those who'd lived abroad for substantial lengths of time solved problems more quickly and creatively.
The researchers explained that individuals are forced to leverage their creativity and problem-solving skills to adapt to a foreign culture and customs.
This constant adjustment and thinking on one's feet make such individuals uniquely well equipped to devise creative solutions to problems.
You could start by hiring a diverse work force that includes people across different nationalities.
These varied voices and eclectic mindsets have the potential to revamp your problem-solving process and offer a much-needed fresh perspective.
…
---
Have you checked out yesterday's blog yet?
---
(Disclaimer: The opinions expressed in the above mentioned article are those of the author(s). They do not purport to reflect the opinions or views of ICS Career GPS or its staff.)
Liked this post? For more such helpful articles, click on the button below and subscribe FREE to our blog.
---
---
---
Download our mobile app, ICS Career GPS, a one-stop career guidance platform.