Education & Career Trends: January 8, 2023
Curated by the Knowledge Team of ICS Career GPS
---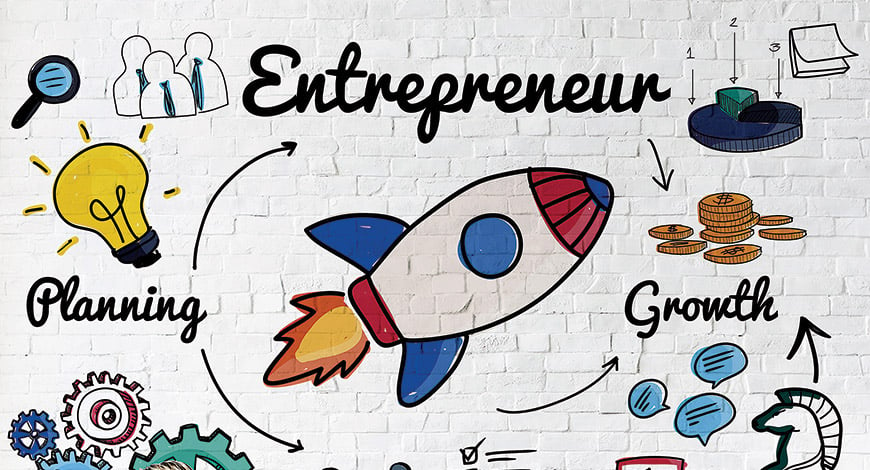 ---
Content Credit:
---
Though India has emerged as the third largest start-up ecosystem globally, students are unaware of the resources available to build a career in a field of their preference. Entrepreneurship is a choice that students can make at any point. An aspiring entrepreneur will always challenge the status quo and seek newer avenues to learn more about the nuances of doing business.
Collaborating with fellow students, coaches, and professors and learning multi-disciplinary working will increase their exposure to entrepreneurial activities and thinking. An entrepreneurial mindset also means having the ability to execute the plan even in resource-constrained environments.
The three rules of entrepreneurship are to be creative, resilient and have a vision.
Here are some tips to help students who wish to be entrepreneurs:
1. Use university resources
Make the most of your university's resources, such as incubation centres or venture studios, to develop your idea and access resources and mentoring.
In some cases, this is done in collaboration with the government under schemes such as ATAL Innovation Mission, The Venture Capital Assistance Scheme (VCA), Aatmanirbhar Bharat App Innovation Challenge, and Startup India Initiative among others.
2. Make connections
Build relationships with peers, alumni, professors and industry professionals that enable your journey.
Whether it is for an apprenticeship or a dissertation, the right connections offer new opportunities, enable you to grow, and build teams of your own.
3. Create a business plan
Outline your goals and plan how you will achieve them.
Basing your academic dissertation on your actual business goals and plan is a great way to get ahead of your future plans.
4. Seek a mentor
Running a business is challenging.
Fortunately, most professors always are experienced and willing to share some tips with a beginner.
It helps if you have the questions prepared beforehand on what are you going to discuss with the investors.
5. Creativity is key
You do not have to do anything 'new' or out of the box but it is important to do things differently.
Whether it is about making enhancements to existing products and services or applying an alternative business model and application of solutions to a problem.
6. Plan to raise capital
Plan your pitch to investors in advance, as capital can be raised from many sources.
The amount and funder will depend on your circumstances.
7. Think branding
Branding is not only a logo or catchphrase but separates you from your competition and makes your product unique.
It allows consumers to recall, relate to and prefer your product.
8. Registrations
You will have to register your business with the government.
Check if you have filled in the Doing Business As (DBA) form.
If your business is online, your first step should be to buy the domain name and trademark it.
Apart from the above, ensure you build strong communication skills, strategic thinking and planning skills and also the ability to adapt to cope with unforeseen situations.
…
---
Have you checked out yesterday's blog yet?
AI, Data Science, and DevOps: Opportunities for IT Careers in 2023
---
(Disclaimer: The opinions expressed in the article mentioned above are those of the author(s). They do not purport to reflect the opinions or views of ICS Career GPS or its staff.)
Like this post? For more such helpful articles, click on the button below and subscribe FREE to our blog.
---
Download our mobile app, ICS Career GPS, a one-stop career guidance platform.