Career Trends: August 19, 2022
Curated by the Knowledge Team of ICS Career GPS
---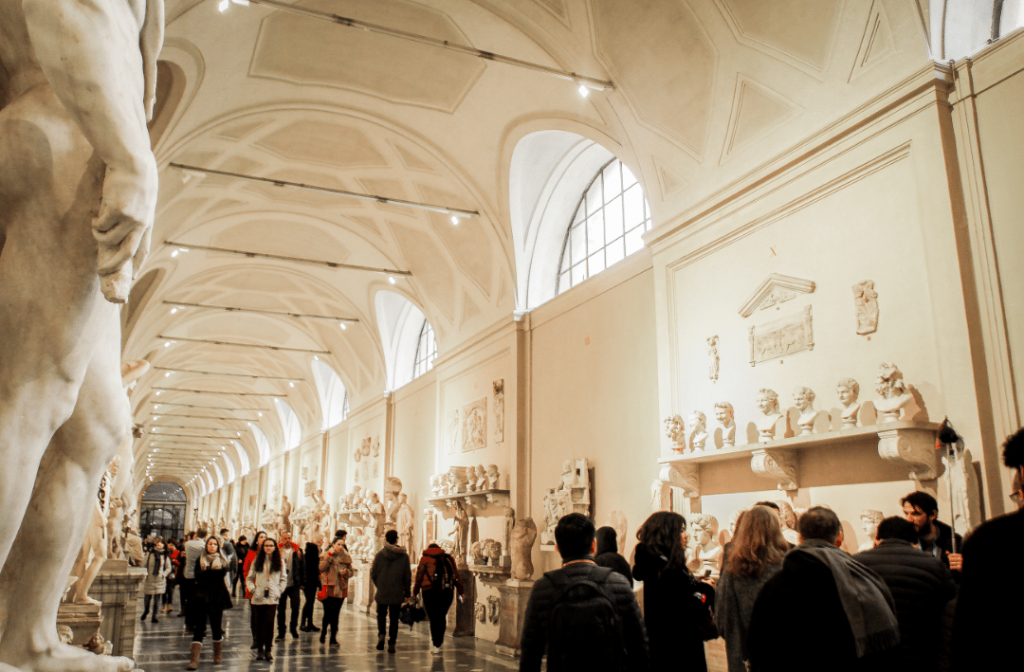 ---
Content Credit:
---
History as an academic discipline deals with the study of societies and culture of a certain time-period or long periods of time, to enhance our understanding of the past. A degree in history provides you with a set of transferable skills that are applicable to a wide range of careers such as law, publishing, journalism and the media, museums, librarianship and archive work, teaching, advertising, work in the development sector, global charity work etc.
History can be divided into three major specialisations:
Archaeology
Museology
Archival studies.
After a degree in history, you can specialise in any of these fields. At the postgraduate level, most of these courses are offered nationwide.
Today, there is no dearth of career options for students pursuing the humanities stream. While there are few takers of the subject, one will be amazed to learn that studying history opens up amazing avenues for a career. Hence, a history degree backed by specialisation at the master's level can pave the way to several careers.
Here are some career options you can go for after a degree in History:
1. Archaeology
The work of an archaeologist can be research-based or field-related.
One of its aspects also includes excavation.
You can also specialise in particular objects of study, for instance, you develop your expertise on coins as a numismatist or an epigraphist who deciphers inscriptions.
The Archaeological Survey of India (ASI) employs archaeologists and is entrusted with the maintenance of monuments, state departments of archaeology of different state governments, heritage bodies, museums and other research institutions.
2. Museology
Museologists or specialists in museology are people who deal with the design, organisation, and management of museums.
Their work is filled with research, administration and public relations.
For instance, The National Museum Institute (New Delhi) offers master in Museology.
3. Museum Curation
Museum curators specialise in natural history, metals, terracotta, textiles, paintings, and other related things.
The field requires an artistic and aesthetic bent of mind along with administrative skills.
It also includes maintenance of records for each item, like its place of discovery or acquirement, its estimated age, conservation treatment and other such details.
4. Archivist
Archivists are experts in preservation, repairing parchment and paper manuscripts and microfilming documents.
They get to work in museums, libraries, the National Archives of India and different state archives.
5. Historian
A historian's job is to study and research history and communicate it through written or published works.
The prerequisite to becoming a historian is a bachelor's degree in history followed by a master's in specific areas such as political history, military history etc.
6. History Expert
There is a tremendous demand for history experts at production houses who research work for costumes, jewellery, movie sets etc.
These experts work closely with both the director and the cinematographer.
A history expert can go to a production house as a research analyst as well.
7. Teaching / Lectureship / Researcher
For those who have an interest in teaching can share their knowledge by going down the teaching line.
In addition, you can also be employed as a researcher in historical research organisations such as Indian Council of Historical Research (ICHR) and Indian Council of Social Sciences Research (ICSSR).
8. Civil Service
History has always been an important subject for the civil services exam.
Although vast, the syllabus offers many advantages like it is easy to understand and absorb, there is no dearth of study material and it covers a key segment of the general studies paper.
…
---
Have you checked out yesterday's blog yet?
---
(Disclaimer: The opinions expressed in the article mentioned above are those of the author(s). They do not purport to reflect the opinions or views of ICS Career GPS or its staff.)
Like this post? For more such helpful articles, click on the button below and subscribe FREE to our blog.
---
Download our mobile app, ICS Career GPS, a one-stop career guidance platform.