Education & Career Trends: July 10
Curated by the Knowledge Team of ICS Career GPS
---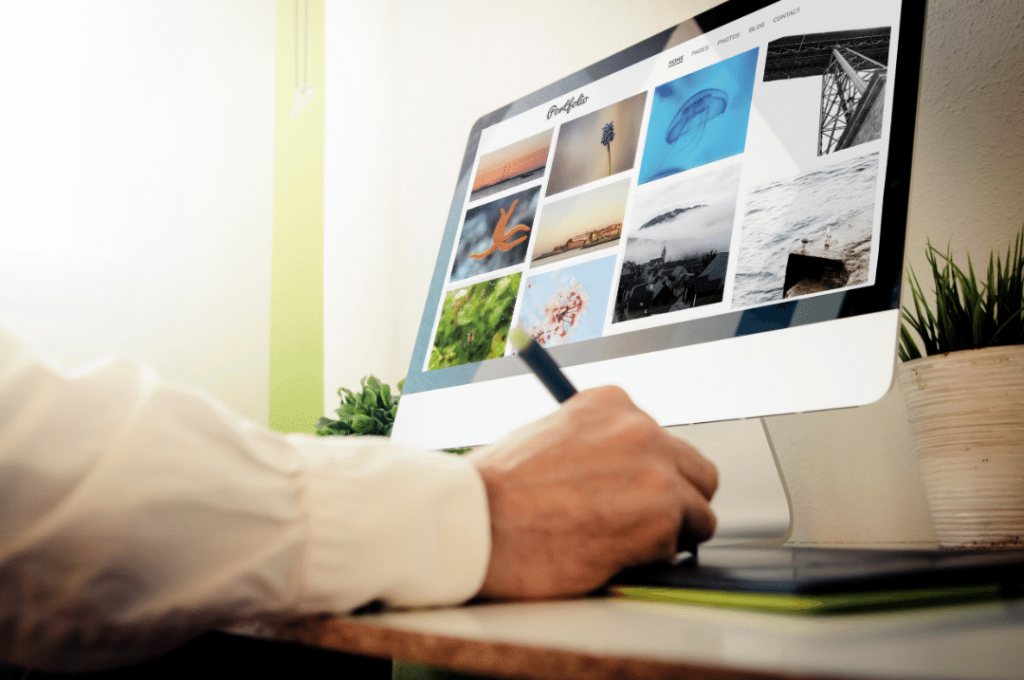 ---
Excerpts are taken from an article published on makeuseof.com.
---
It's no secret that every designer must have a well-crafted portfolio to attract steady clients. Your portfolio shows your expertise and encourages potential clients to trust you. But just having a portfolio isn't enough; you must take extra steps to ensure optimum results.
So, what are these steps?
Adding certain features keeps you competitive and helps you stand out in a sea of fellow designers.
Here, you'll learn the key elements to include in your design portfolio, so keep reading.
1. A Concise "About Me" Page
Who are you as a designer? What are your values? What are you about? Why should a client trust you?
Every client ponders these questions, and this section should provide good answers.
Your About Me page should show your name, brand, and talents and give a client solid reasons to hire you.
Your story must connect with them, making you sound appealing and fun while retaining professionalism. 
Creating a good logo or adding a professional-looking image also helps to boost your viewers' interest.
2. A "Contact Me" Section
A detailed contact section contains all your professional contact information, especially a phone number and mailing address.
Remove informal details like nicknames and dates from your mailing address to show maximum professionalism.
Instead, it should only consist of your name and surname or brand's name.
Moreover, your address is equally important if you have a physical business location.
3. Your Best Projects and Designs
Your past work is your biggest selling point.
This step is a huge concern for most designers new to the job market due to a lack of projects to showcase.
Unknown to many beginners, you can add personal and team projects to a design portfolio instead of paid jobs alone.
In other words, any experience you've had should be in your portfolio, including but not limited to official volunteer work and personal practice.
Additionally, if you've participated in competitions or done free designs for loved ones, add them to your portfolio as long as they were skillfully done.
4. Case Studies
Countless designers don't pay enough attention to this section, but it's among the most important elements of your design portfolio.
Now, what is a case study? A case study is a comprehensive documentation of your entire design process, from a description of the client's problem to your final solution.
It should explain your role in creating the end design and leave zero doubt about your design prowess. We'll expound on its major parts below.
Design Insights
Every problem is distinct and has different interpretations and perspectives. This section should explain your individualistic understanding of the client and their unique situation, not a copied or rehearsed version. More importantly, it should show that you can understand your client's issues, relate with them, and see how things affect them.
Process Documentation
Next, how did you come up with a solution? What processes did you follow, and what problems did you encounter? Thoroughly answer these questions in this section but keep your explanations brief and engaging.
Results
As the heading suggests, this section reports your results and design solution and includes images and corresponding descriptions. Here, you can also share your general thoughts on the project, your final insights, and how you expanded your knowledge while working on the project.
5. A Professional Colour Scheme
Colours are highly instrumental to a potential client's decision and can influence your audience positively or negatively.
Your choice of colour should adequately reflect the message and tone of your brand and must convey expertise and competence.
Similarly, your portfolio is expected to be aesthetically pleasing as a designer.
So, organising your designs by colour will make your portfolio more inviting.
6. Navigation
If your portfolio is a website, a navigation bar is important to ensure maximum user experience.
All buttons and links must be effective and have fast loading times, or you're in danger of losing your client's interest.
This shows the importance of learning coding fundamentals as a designer.
But if you're not ready to take up coding, several content management systems are at your disposal.
7. Responsiveness
Similarly, responsiveness is essential in your design portfolio.
Just like your designs must fit and be compatible with any screen size, your portfolio must also be perfect no matter where it's displayed.
Ensure your designs and portfolio are mobile-friendly, as your target will likely use a mobile phone.
Thus, focusing on designing for bigger screens alone will lose you a significant number of views and clients.
8. Client Testimonials
There's nothing like a testimonial to secure a client's confidence and faith in your abilities.
People want to be convinced of your value before finalising their deal with you, and reviews from former clients subconsciously reassure them.
Hence, it's important for designers and freelancers to find ways to request testimonials and include these reviews in their portfolios and profiles.
Get Your Dream Design Job With the Perfect Portfolio
Getting your portfolio right is a step in the right direction toward attracting the number and kind of clients you want. When it contains the right elements and has a visually appealing design, a portfolio advertises your skills and capabilities without words.
…
---
Have you checked out yesterday's blog yet?
---
(Disclaimer: The opinions expressed in the article mentioned above are those of the author(s). They do not purport to reflect the opinions or views of ICS Career GPS or its staff.)
Like this post? For more such helpful articles, click on the button below and subscribe FREE to our blog.
---
Download our mobile app, ICS Career GPS, a one-stop career guidance platform.