Career Trends: August 24, 2022
Curated by the Knowledge Team of ICS Career GPS
---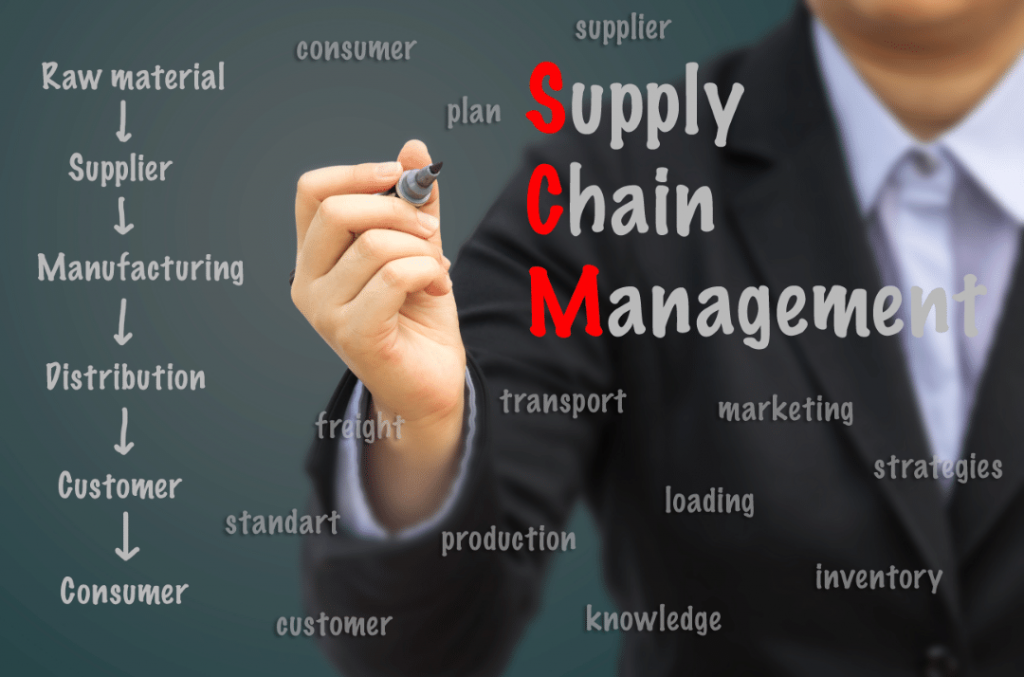 ---
Content Credit:
---
The pandemic has thrown jobs in supply chain management into sharp focus. Supply chain management is the handling of the entire production flow of a good or service — starting from the raw components all the way to delivering the final product to the consumer. The global crisis troubling the industry has underscored the need for competent, creative, and adaptable experts who can handle unpredictable circumstances.
From production to delivery, the entire operation of logistics demands a range of skills such as project management, risk assessment, workflow optimisation, and even data analytics.
Jobs in supply chain management record positive salary growth throughout one's career, making it a worthwhile degree to pursue considering the high demand for qualified professionals.
Here is a list of potential careers if you're keen on a sector combining logistics, business, and management:
1. Logistician
Logistics refers to the transportation, storage, and flow of goods, services and information within the overall supply chain movement.
Whether you are an analyst or assuming a managerial role, you will need a keen eye to identify potential hiccups in supply chain processes and take active steps to suggest improvements.
Someone who thrives in systems-based thinking will fare well in this role, as it requires a big picture mindset to be able to see through the entire operations.
Time management is a crucial trait with the role, as a slight delay in one single process can throw product delivery schedules off-course.
2. Purchasing Agent or Manager
If you are more inclined towards business jobs in supply chain management, a role in purchasing might be a good fit.
In a way, it's almost like an industrial shopper — except, you are in charge of purchasing large quantities of company goods or equipment needed in manufacturing or transport operations.
This is where a lot of skills like communication, negotiation, and client relations come in.
You will have to deal with contractors and suppliers, prepare purchase orders and bid proposals to vendors, in addition to securing contracts that keep the operations going.
3. Data Analyst
No other field has radically altered the landscape of logistics than big data analytics.
Statistical methods are now being implemented industry-wide to improve outcomes in supply chain challenges.
Strong knowledge in data science will go a long way.
Some of the software employed in supply chain analytics even feature artificial intelligence (AI) to better anticipate changes in the production flow and maximise productivity.
The use of AI greatly improves output, while simultaneously reducing costs and the probability of human error in product delivery.
4. Supply Chain Engineer
A list of jobs in supply chain management wouldn't be complete without the mention of engineers.
It requires mastery of the complex web of applied mathematics, information technology, and logistics to optimise aspects of supply chain operations and meet customer demand.
You can work in either manufacturing, warehousing, or transporting to develop algorithms that can better streamline the distribution of goods.
…
---
Have you checked out yesterday's blog yet?
---
(Disclaimer: The opinions expressed in the article mentioned above are those of the author(s). They do not purport to reflect the opinions or views of ICS Career GPS or its staff.)
Like this post? For more such helpful articles, click on the button below and subscribe FREE to our blog.
---
Download our mobile app, ICS Career GPS, a one-stop career guidance platform.