Career Trends: April 14, 2022
Curated by the Knowledge Team of ICS Career GPS
---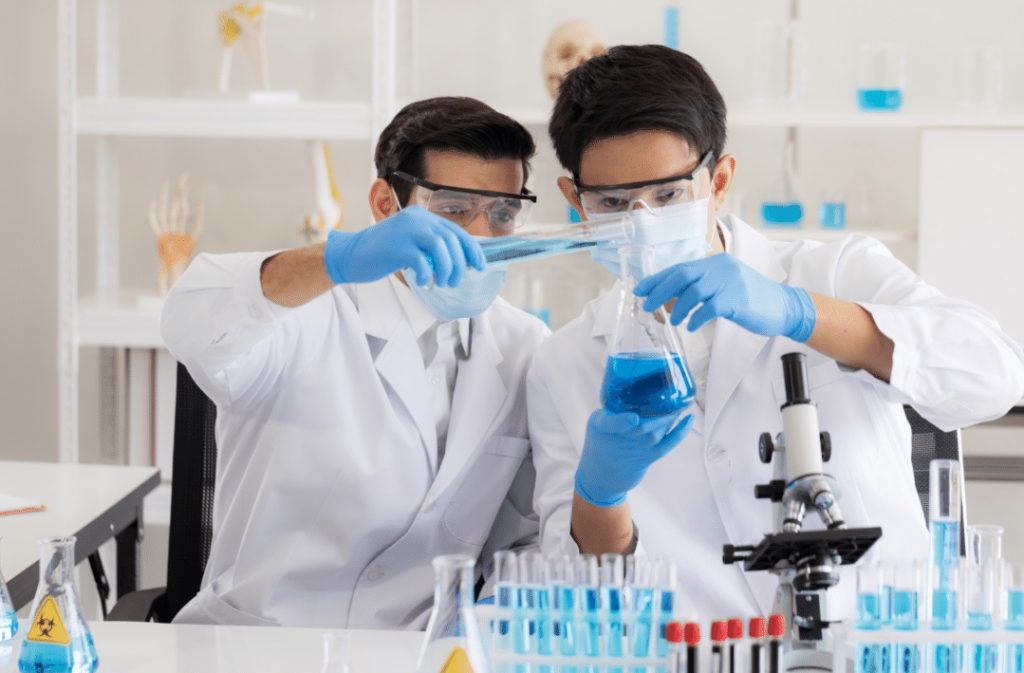 Content Credit:
---
Biomanufacturing talent is in high demand and is expected to be so throughout 2022 and beyond. Despite the global market volatility, the Life Sciences Industry continues to boom. The initial race for a COVID-19 vaccine and advancements across the cell and gene therapy sectors sparked this ongoing hiring frenzy within the biomanufacturing space.
Recently, WorkForce Genetics and BioBuzz hosted the webinar, 'Navigating Your Biomanufacturing Career'. Leaders from top organisations offered insights about in-demand technical abilities and key soft skills; providing an insider's perspective about various bioscience sectors and cultures.
Expert panelists included: Tina Fiaschetti, Associate Director, Upstream Process Development at BioFactura; Dale Allen, Director of Manufacturing at Miltenyi Biotec; and Ron Copeland, Sr. Director, Protein Chemistry/Quality Control at NextCure (NASDAQ GS: NXTC). Chris Frew, Chief Engagement Officer at WorkForce Genetics and BioBuzz, acted as the moderator.
Here are the key tips for a career in biomanufacturing and other thematic points shared by the panellists:
Career Tip #1: Networking is Critical to Break into Biotech & Find New Opportunities.
Thoughtful networking is the best way to break into the life sciences field and find opportunities to advance your career.
Retaining relationships and building new ones are the pillars of career advancement.
It's also necessary to learn if the company's culture is a fit for you. Aligning your passion with a company's passion goes a long way.
Identify the common interests and let that guide your networking.
The panellists identified LinkedIn, professional organisations, alumni associations and small business seminars as great networking platforms.
Career Tip #2: Strong Soft Skills Can Elevate a Candidate's Chances.
Along with education and technical experience, strong soft skills are important as well, indicating longer-term success at an organisation.
Hiring managers often look for soft skills like communication, organisation, problem-solving, and time management.
During the interview process, along with your skills and training also demonstrate your willingness to learn and a passion for work.
Candidates who can think on their feet and demonstrate critical thinking skills are sought-after.
Beyond the requirements on the job-description, passion, motivation, and soft skills are also looked for.
Career Tip #3: Understanding Company Culture is Key to Uncovering Opportunities.
Every company's culture is unique and can be shaped by geographic location, biotech sector, CEO/executive team leadership styles, and size, among other inputs.
Knowing about how a company culture operates can help you find the right opportunity.
For example, larger companies might have more siloed functions whereas startups and early-stage biotechs might tend to share information, data, and processes more openly.
Cross-functional, open work ecosystems also exist at larger, more established organisations.
Smaller and emerging life sciences companies provide great opportunities to learn and grow; providing high levels of visibility to all employees.
Mid-size to larger organisations are like emerging companies but operate within a more structured ecosystem.
Whether you're just breaking into the life sciences industry or you have some experience, uncovering (via research, interviews and networking) as much as you can about a company's culture before you accept an offer can be a huge advantage.
…
---
Have you checked out yesterday's blog yet?
---
(Disclaimer: The opinions expressed in the article mentioned above are those of the author(s). They do not purport to reflect the opinions or views of ICS Career GPS or its staff.)
Like this post? For more such helpful articles, click on the button below and subscribe FREE to our blog.
---
---
---
Download our mobile app, ICS Career GPS, a one-stop career guidance platform.