Education & Career Trends: December 23, 2022
Curated by the Knowledge Team of ICS Career GPS
---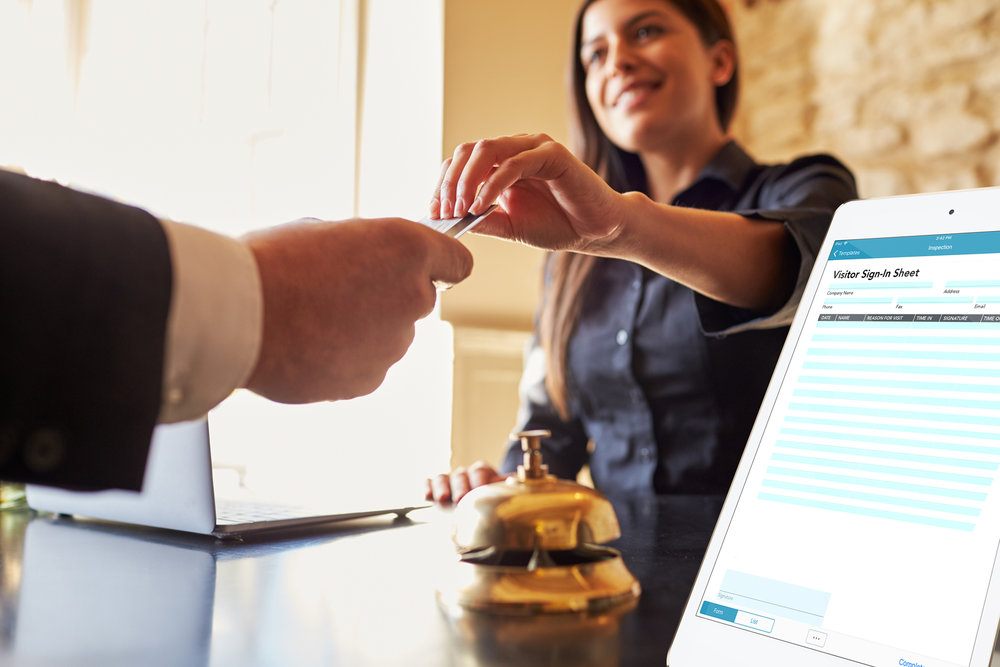 ---
Content Credit:
---
With a degree in hospitality management, your career opportunities are truly limitless. The global industry continues to grow, change and diversify every year. In fact, hospitality is one of the world's fastest-growing employment sectors and it is predicted to continue growing in the coming years.
Luxury hospitality and tourism careers also present a unique career track for professionals who specialise in creating the finest guest experiences.
Here is a breakdown of the kinds of jobs can you get with a hospitality management degree.
Hotel Management Jobs
Traditional hospitality careers often start in hotels and resorts, and the accommodation sector is growing more diverse with new properties and concepts coming to the industry. You could start in Reception, Guest Relations or Rooms Division and work your way up to a Director or GM position. You could choose a company you identify with and grow your career with openings in new locations. Or you can develop a marketing or finance career and work for various hospitality companies.
Examples of hotel management career progression:
Front Office Supervisor >> Rooms Division Manager >> Assistant Director of Operations >> General Manager
Night Manager >> Guest Relations Manager >> Director of Sales >> Group Regional Manager
Food & Beverage Jobs
Another core area of hospitality careers is the Food & Beverage sector which includes restaurants, clubs, catering, food trucks, fine wines & spirits, bakeries and sweets, recipe design, and more, as the industry evolves quickly. Hospitality students receive significant training in this area, and demand is quite high, so it's easy to find a supervisory or management role right after graduation.
Examples of F&B career progression:
F&B Outlets Manager (hotel) >> Culinary Director >> Director of F&B
F&B Coordinator >> F&B Catering & Events Manager >> Entrepreneur
Travel & Tourism Jobs
A hospitality degree also prepares graduates to work in businesses related to travel and tourism, where hospitality services and skills are essential to the customer experience. This includes airlines, cruise ships, private jets and charters, and the career paths vary widely from guest-facing positions in the service areas to back-end marketing and sales and finance roles.
Career opportunities in tourism are booming as the number of tourists continues to grow and visitor expectations change with every generation. It includes positions in the tour-bus market, planning and marketing excursions, travel writing, tour packages, destination management and tourism planning.
Examples of travel & tourism career paths:
Hospitality Services Coordinator >> Guest Experience Manager >> Director of HR & Training
VIP Lounge Assistant >> Guest Services Coordinator >> Director of Operations
Communications Specialist >> Digital Marketing Manager >> Business Development Director
Events, Sports, Wellness & Leisure Positions
Hospitality degrees open the doors to the MICE (Meetings, Incentives, Conferences and Events) sector and some closely related sectors such as sports, spas and wellness, and leisure activities.
Some examples of career paths in events, sports and wellness:
Hotel Event Coordinator >> Conference & Banqueting Manager >> Project Manager
Sports Event Executive >> VIP Services Manager>> Director of Group Sales
Spa Attendant >> Wellness Area Manager >> Hospitality Services Director
Other Sectors for Hospitality Graduates
A hospitality degree opens the doors to other types of careers as well. In fact, hospitality-related soft skills are highly valued in the job market as are international experience and cultural awareness.
Digital Marketer >> Sales Funnel Manager >> Assistant Director Marketing
Office Coordinator >> Merchandising Expert >> Marketing Manager
Sales & Planning Coordinator >> Product Manager >> Business Planning Specialist
Finance & Control Intern >> Expat Tax Associate >> International Wealth Management Front Support
…
---
Have you checked out yesterday's blog yet?
---
(Disclaimer: The opinions expressed in the article mentioned above are those of the author(s). They do not purport to reflect the opinions or views of ICS Career GPS or its staff.)
Like this post? For more such helpful articles, click on the button below and subscribe FREE to our blog.
---
Download our mobile app, ICS Career GPS, a one-stop career guidance platform.