Education & Career Trends: December 22, 2022
Curated by the Knowledge Team of ICS Career GPS
---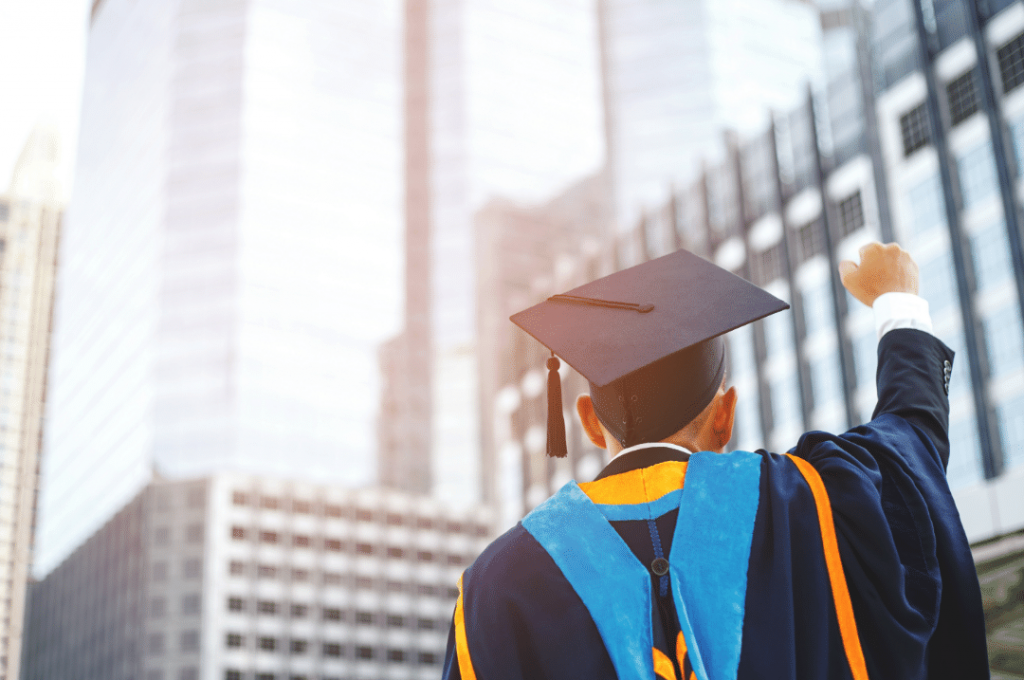 ---
Content Credit:
---
Management and business education shoulder a huge responsibility.  It drives the capabilities, skills and thought processes that make the students industry-ready in a constantly evolving environment. It is a demanding and challenging process. Therefore, it is imperative for business education to stay abreast of the expectations that define societal and business priorities.
Today, as customers and employees are increasingly influencing and persuading businesses to prioritise purpose, educators need to research, reflect and brainstorm more actively on the skill sets and behaviours that will enable their students to make a positive societal impact. This need is redefining what business education should be.
There is the view that the future of business will demand that managers have a strong grasp of basic concepts, a continuous learning mindset and the ability to think innovatively in situations of diversity and complexity.
In order to align themselves with the changing environment, business schools are facilitating the process in multiple ways:
The move to create a mix of industry experts and academicians amongst their faculty is one positive trend. Focusing on cross-functional research that is relevant to and engages both, the industry and the communities is another and is felt to be shifting to new metrics that assess utility to society. However, five trends at the granular level also need to be understood in context. Most of these are interrelated and will have some commonality. These include: 
Globalising business education
Embedding DEIB in their processes
Forming strategic partnerships
Investing in technologies
Upskilling faculty
1. Globalising Business Education
Business schools are offering exchange programs with institutions in other countries, enabling students to pursue part of their study program in one or more of the associate institutions.
This will gain traction in the coming years because Business schools of the future will need to be cross-pollinators of cultures and ideas.
They will need to draw students, staff and faculty in a manner that they can create a transformative and global meeting platform.
2. Embedding Principles of DEIB
Focus on creating a learning environment that attracts and retains a diverse group of students is being recognised as imperative.
This requires a culture that promotes equality and nurtures a productive environment, encourages open communication and effective conversations.
Therefore, business schools are focusing on bringing Diversity, Equity, Inclusion, and creating a Belonging to organisational culture (DEIB) into their processes, starting from recruiting students to hiring faculty.
3. Forming Strategic Partnerships
Business schools are forging strategic partnerships and cross-disciplinary collaborations.
This is essential in order to differentiate themselves in the market.
Business schools are leveraging the expertise of collaborators to improve educational delivery and are constantly assessing the impact of partnerships on all dimensions of the school, be it curriculum development, educational delivery, or research and outreach initiatives.
4. Investing in Technologies
Successful business schools are beginning to invest in technology.
Since business schools are expected to accommodate students from diverse backgrounds, they will need to create immersive platforms for improving remote learner engagement or AI-enabled assessments for personalised tracking of skill mastery.
Technological advancements in this regard will enhance both virtual and face-to-face learning experiences and it is essential for them to invest in technology.
5. Upskilling Faculty
The role of the faculty is expanding to meet evolving expectations.
They are becoming mentors, facilitators and counsellors, in addition to teaching and managing their own research.
They have to provide diverse models of support, establish best practices, and drive innovative online teaching.
Business schools will have to ensure that their faculty adapts to the new, demanding roles as also to the technologies and hybrid models that are critical to the institution's success.
The role of business education and the responsibility that it shoulders is enormous. These trends indicate that some business schools are already sensitive to the challenges of the future. They have begun to adapt and prepare. However, their success and their impact on the future of business will depend on the pace at which they adapt.
…
---
Have you checked out yesterday's blog yet?
Want To Become A Cinematographer? Here Are The Top Career Options Available
---
(Disclaimer: The opinions expressed in the article mentioned above are those of the author(s). They do not purport to reflect the opinions or views of ICS Career GPS or its staff.)
Like this post? For more such helpful articles, click on the button below and subscribe FREE to our blog.
---
Download our mobile app, ICS Career GPS, a one-stop career guidance platform.