Career Trends: September 11, 2022
Curated by the Knowledge Team of ICS Career GPS
---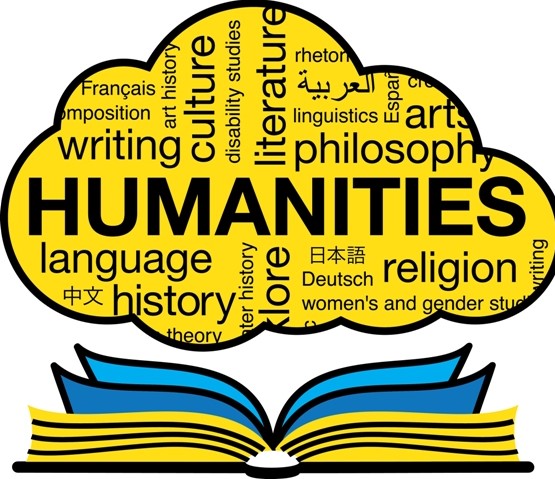 ---
Content Credit:
---
Humanities as a field focuses on society, culture and the psychology people, as well as how they communicate and interact with each other. While these are all key aspects of human society, there is a notion that only students who pursue subjects like mathematics, science, computers or medicine eventually go on to high-paying careers.
But the fact is that even people working in the humanities fields can have successful careers and high prospects of advancements
If you are someone who likes the humanities and wants to pursue a career in the field but don't know what you could do after, here are some of the top career choices you can consider.
1. Technical Writing
Technical writers are responsible for creating documentation and training materials to improve user experience on digital platforms.
This documentation may be in the form of user guides, integration guides, API developer guides, in-platform instructions, installation/configuration instructions, and system operations.
To communicate effectively with a large audience, technical writers must be experts in both technical and non-technical writing.
They also have to look after ongoing editing and revision of the content, ensuring that a website's users have the best possible experience and access to the latest information and instructions.
Some of the top colleges to offer degrees related to technical writing are:
Fergusson College, Pune
Loyola College, Chennai
Symbiosis College of Arts and Commerce, Pune
Mount Carmel College, Bangalore
Presidency College, Chennai.
2. Human Resources Specialist
Human resource or HR specialists are responsible for many of a company's day-to-day operations.
Such as onboarding new employees, processing termination paperwork, drafting compensation packages by legally mandated company policies, and promoting healthy work practices across departments.
Furthermore, HR specialists also provide a tailored training plan for each employee, schedule quarterly performance reviews with managers, and report on the progress of different employees.
A degree in management, backed with a part-time or dual degree in Human Resources or Business Administration can also prepare an ideal candidate for this profession.
The top colleges offering degrees in Human Resource Management are:
Xavier Labour Relations Institute (XLRI), Jamshedpur
Management Development Institute (MDI), Gurgaon
SVKMs NMIMS (Narsee Monjee Institute of Management Studies), Mumbai
Tata Institute of Social Sciences, Mumbai
International Management Institute (IMI), Delhi
3. Graphic Designing
Graphic designers are responsible for visually representing concepts, using pen and paper or computer software.
A designer's final output is intended to captivate, inform, or inspire people and is often used in marketing and advertising campaigns, or as content.
Graphic designers work creatively in both print and electronic formats.
Depending on the area of ​​graphic design you want to pursue, your course curriculum may include website visual design, studio art, computer-aided design, motion graphics, printing technologies, commercial graphic production, typography, or other design and graphic areas, as applicable.
College you can look into to pursue degrees in design and graphic design are:
National Institute of Design, Ahmedabad
MIT Institute of Design, Pune
International School of Design, Pune
Unitedworld Institute of Design, Ahmedabad
Lovely Professional University (LPU), Jalandhar
4. Digital Marketing Strategist
Digital marketing strategists are those individuals who are responsible for fostering, driving, and executing marketing initiatives to level up lead generation, while also improving brand exposure and product acceptance.
They create an overall plan including for paid and free marketing strategies to achieve the organisation's or brand's business goals.
Some of the top colleges to pursue the degrees are:
UPES, Dehradun
Quantum University, Roorkee
Adamas University, Kolkata
Pearl Academy, New Delhi
Indira Institute of Management, Pune
5. Foreign Language Expert
A linguistic specialist is an expert in assessing language use.
They are responsible for studying and practising language patterns and thereafter analysing how languages ​​are formed.
Some experts also work as interpreters and translators, who mainly specialise in converting and transcribing conversations from one language to another.
Others hold expertise in the technology industry, developing software applications that imitate human communication tactics.
Some of the top colleges to pursue the degrees are:
Amity University, Mumbai
Reva University, Bangalore
RIMT University, Gobindgarh
Shri Ramswaroop Memorial University, Lucknow
Manipal University, Manipal

…
---
Have you checked out yesterday's blog yet?
(Disclaimer: The opinions expressed in the article mentioned above are those of the author(s). They do not purport to reflect the opinions or views of ICS Career GPS or its staff.)
Like this post? For more such helpful articles, click on the button below and subscribe FREE to our blog.
---
Download our mobile app, ICS Career GPS, a one-stop career guidance platform.