Career Trends: September 13, 2022
Curated by the Knowledge Team of ICS Career GPS
---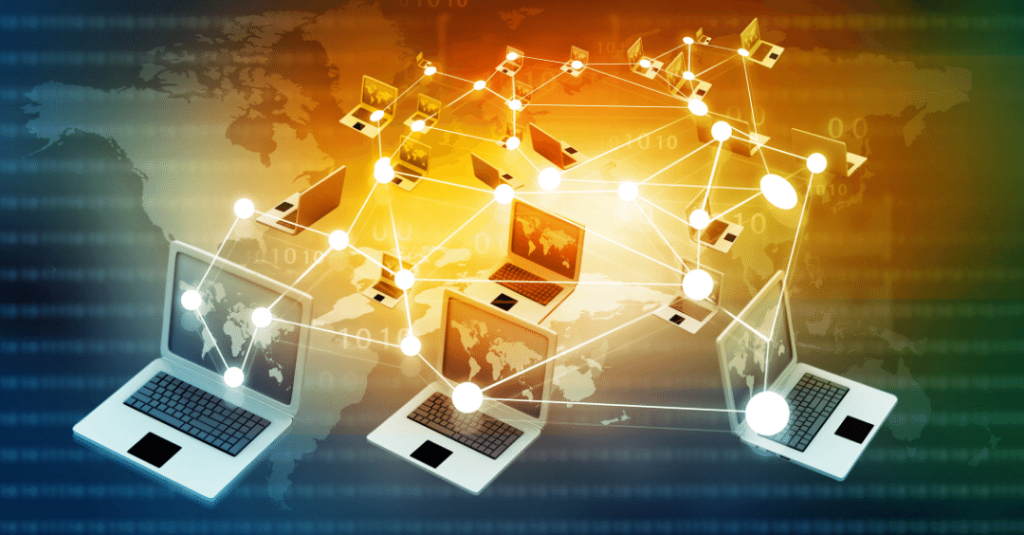 ---
Content Credit:
---
The networking sector of IT has proven to be surprisingly resilient. While other hardware-dominated sectors have faltered, networking has held its own, and the reason is simple: No matter the infrastructure, no matter if it is in the cloud or on-premises, virtualised or not, there is no escaping the need for fiber, cabling, Ethernet, Wi-Fi, and other means of getting the data from point A to points B, C, and Z.
Networking focuses on managing and maintaining existing computer systems. With the continuous advancement in technology, the demand for qualified, industry-certified networking professionals is also soaring.
The available types of positions and networking jobs include network specialist, network technician, network administrator, network analyst and network solutions architect.
Here are some of the major trends in networking jobs:
1. Learn the latest networking technologies and protocols
The growth of data at the edge and the need to process and/or move that data is likely to require network engineers to learn a few new skills.
The growing use of UDP (User Datagram Protocol) technologies like QUIC (Quick UDP Internet Connections) by the hyper scalers is one example of how fundamental change has to happen for the networks to support the changing landscape of data generation and consumption.
Thus, it is time for networking personnel to ensure they are well-versed in these newer networking innovations.
2. Storage networking opportunities
Protocols such as RDMA over Converged Ethernet (RoCE) and InfiniBand over Ethernet (IBoE) have grown in importance for storage networks.
Networking professionals should ensure they add these skills to their repertoire.
Storage networking has known for a long time that the most effective network utilises RDMA technologies — this is becoming more commonplace for storage vendors and combined with technology like GPU Direct, adds yet more complexity to the network skill set.
3. Network monitoring centralisation
Those monitoring networks need to ensure they bring their skills up to date rapidly due to the pace of innovation.
They must become comfortable with modern centralised network monitoring processes, which are vital in minimising the complexity of modern networks and dependencies.
IT departments must know how to correlate data from disparate resources and capture the big picture using network monitoring platforms that integrate with other monitoring tools and have plenty of built-in automation.
4. Security opportunities
In every area of IT, cybersecurity skills are becoming vital.
Networking personnel are now expected to fully understand the security implications of their actions and take care to avoid errors in deployment or configuration that leave pathways for attack.
5. Container technology
A major trend affecting networking careers is that Kubernetes and software-defined perimeter (SDP)-enhanced stateful containers will make multicloud the architectural standard for deploying containers.
The vision of multicloud is to gain the ability to use workloads across different clouds based on the type of cloud that best fits the workload.
This vision has typically depended on a virtual private network (VPN) to connect multiple cloud environments. That's a problem because traditional VPN software solutions don't do well in hybrid and multicloud systems, they are complex to configure and create a lateral network attack surface.
Networking professionals should learn as much as they can about a new class of containers with integrated SDP security, which will enable them to help their organisations to eliminate these issues.
…
---
Have you checked out yesterday's blog yet?
---
(Disclaimer: The opinions expressed in the article mentioned above are those of the author(s). They do not purport to reflect the opinions or views of ICS Career GPS or its staff.)
Like this post? For more such helpful articles, click on the button below and subscribe FREE to our blog.
---
Download our mobile app, ICS Career GPS, a one-stop career guidance platform.