Career Trends: September 14, 2022
Curated by the Knowledge Team of ICS Career GPS
---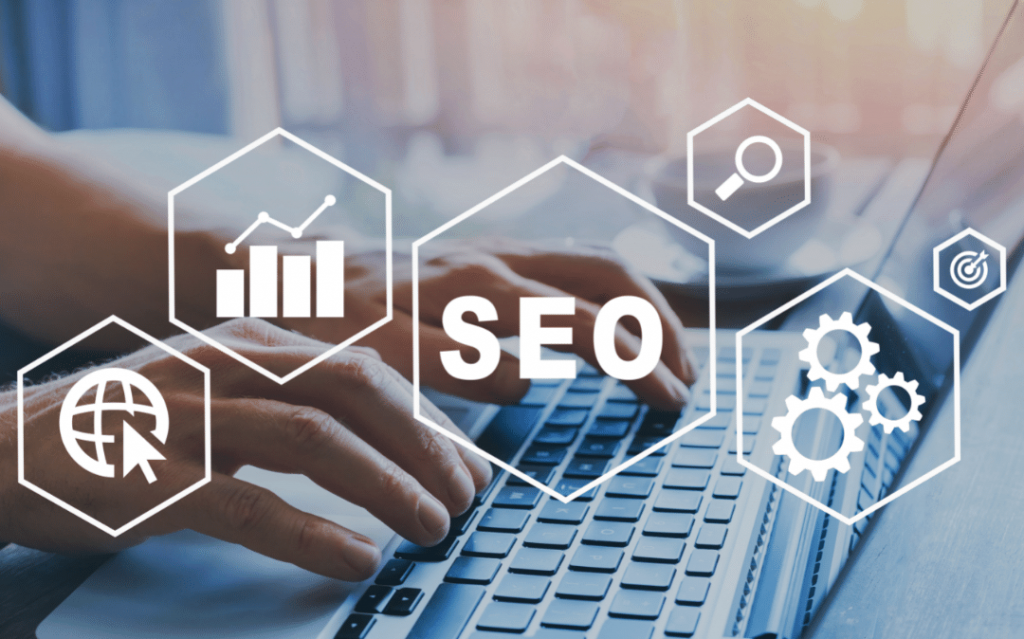 ---
Content Credit:
---
With the world rapidly transforming from offline to online, the evolution of the digital age has been quite promising and prominent. When you search for something on Google, have you wondered how you find exactly the information you are looking for? What about when you are reading one article, and right at the end, it magically suggests another article that also greatly interests you? How do you think the internet works – with so many websites getting made every day – who is responsible for those websites getting their target audience?
You may have heard that it is an SEO Analyst who is behind all of this. But, who is an SEO Analyst and what is their job role?
Job role as an SEO Analyst:
An SEO Analyst is a web professional who is continuously looking out for competing websites, blogs, social media etc., vis-a-vis the website or brand they work for.
They must be proficient in the implementation of SEO strategies to target more keywords and improve the reach of the content on search engines.
An SEO Analyst provides support to acquire the goals and success of the client's campaigns, gauging how high their website ranks in terms of producing content.
They also come up with strategies and advice to improve their rank.
The higher the rank of a website, the better the visibility as it is more likely to appear higher up when a user searches for a keyword that it contains.
SEO Analysis is a prime sector of Digital Marketing:
Over the past two years, thanks to the global pandemic, most of the job sectors have gone digital, making digital marketing the cornerstone of capitalism.
In the present scenario, a career as an SEO Analyst can be quite rewarding, and having the right skillsets will allow you to grow your career easily.
Here are some areas of work that fall under SEO Analysis:
1. Affiliate Marketer
Affiliate marketing refers to a model of third-party marketing where an external entity(the affiliate) gets money for referral sales that they can make for their client.
An affiliate marketer is an integral part of Affiliate Marketing.
An affiliate marketer has access to multiple websites and email marketing lists, which he utilises to make referral sales.
He earns a commission by marketing third-party products or services.
The main agenda lies in converting leads into efficient sales.
2. Pay Per Click (PPC) Marketer
One of the most popular forms of PPC is Search Engine Advertising.
A Pay-per-click Marketer advertises products as sponsored listings of a search engine or partner website.
Every time a user clicks on these referral links, the marketer makes a profit, irrespective of whether this leads to a sale.
PPC marketing is also commonly used by large organisations, and the person managing it would be an SEO Analyst who specialises in PPC.
3. Digital Marketing Strategists
These people are responsible for developing, planning, implementing and managing the overall digital marketing for their company or client.
They start by analysing and tracking their brand's performance online and coming up with strategies to improve performance.
Thereafter, they employ all necessary tools like websites, emails, social media and blogs to reach their goals.
Creating a brand image for the company, by monitoring SEO/SEM graphs, marketing and sales performance form a lion's share of their work.
Difference between an SEO Manager and SEO Analyst:
When it comes to these terms, there seems to be some confusion that exists. There's a subtle difference between an SEO Manager and an SEO Analyst.
An SEO Manager, on the other hand, looks at the bigger picture and oversees the performance of all SEO Analysts, ensuring they are working together and none of their strategies is acting counterproductive to one another.
An SEO Manager can also be a strong client-facing individual who helps in communicating SEO principles and possibilities to current and prospective clients. They hold greater responsibility and higher positions and thus must have hands-on experience in more than one domain. SEO Analysts, as they progress through their careers and gain more expertise, can graduate to SEO Managers.
Primary skills required for SEO Analysts:
Having the right set of skills is very important to pursue your career as an SEO Analyst. While most professionals will build these skills up as they work in the industry, it is a good idea to complete certificate courses, do internships and generally build up these skills to be able to deliver the best results as an SEO Analyst:
1. Analytical skills, including the ability to work with multiple data sets.
2. Research and observational skills
3. An inquisitive nature and the ability to think out of the box
4. Able to take decisions based on the data at hand
5. Interpersonal skills to manage client relationships

…
---
Have you checked out yesterday's blog yet?
Trends In The Networking Job Market
---
(Disclaimer: The opinions expressed in the article mentioned above are those of the author(s). They do not purport to reflect the opinions or views of ICS Career GPS or its staff.)
Like this post? For more such helpful articles, click on the button below and subscribe FREE to our blog.
---
Download our mobile app, ICS Career GPS, a one-stop career guidance platform.