Education & Career Trends: February 2, 2023
Curated by the Knowledge Team of ICS Career GPS
---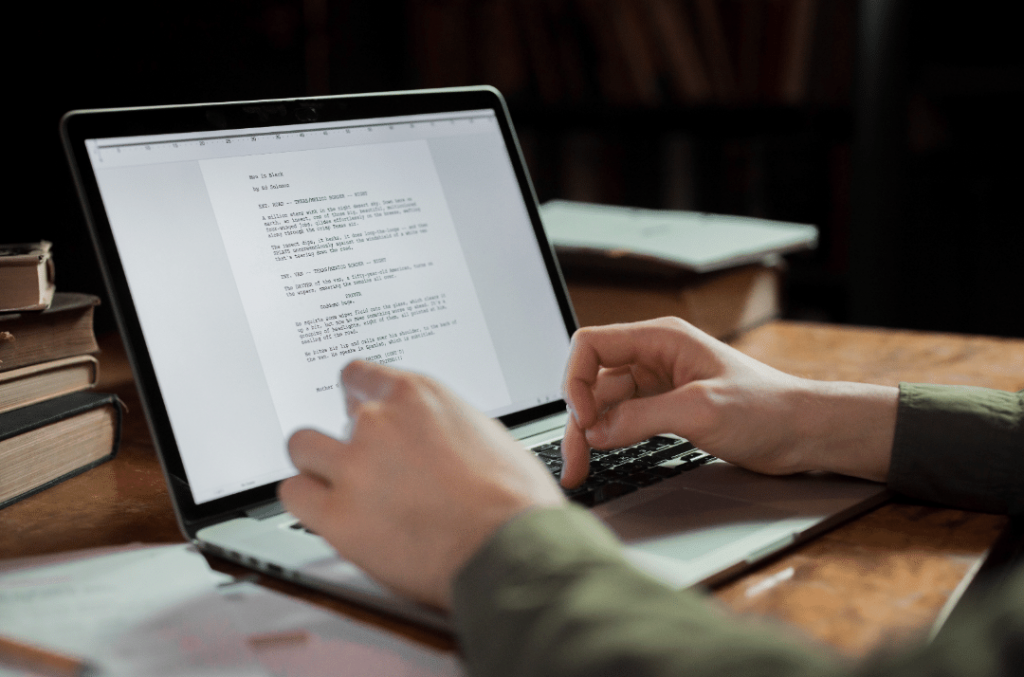 ---
Excerpts are taken from an article published on CNBC .com
---
If you are someone who identifies themselves as an introvert, the idea of effectively communicating with others might seem like a tough nut to crack. The good news is, you don't have to force yourself to be extroverted or outgoing to bridge the perceived communication gap, you already possess some super skills!
The capacity to write effectively is the most overlooked talent that successful individuals, especially introverts, possess.
No matter what sector you work in, if you are an innovative and strategic writer, you will be more confident in your interactions, whether in emails, public speaking, or even small conversation. 
1. Select the appropriate message format
Select the most appropriate format for delivering your information before expressing an idea or making a request.
For instance, a PowerPoint presentation with charts and visuals may be the appropriate format if you are delivering research with complicated data.
Send a thorough email whenever you are discussing managerial decisions.
It's easy to concentrate readers' attention and help them understand the material by using bullet points. The "STAR" method—situation, task, action, and result—can also be used.
A quick email or in-person meeting is typically adequate for things like progress reports or gathering feedback.
2. Avoid over usage of technical language or industry jargon
The best method to communicate difficult ideas is in clear, basic language.
No matter how widely used you may believe jargon or business acronyms to be, avoid using them.
To make a point more clearly, think about utilising illustrations or analogies.
However, avoid adding unnecessary details that can veer off target or overload the listener.
Put it at the bottom of your message if it isn't relevant to the dialogue.
3. Reduce the effort required by the audience
Before sending anything:
Explain your purpose for contacting them.
Design the communication to make it simple to read on mobile devices (e.g., short, bulleted sentences).
Clearly state the action items and the deadlines
Prepare a separate document to attach if your message is more than one page long, and utilize the email to emphasise key points.
Don't assume that the reader is familiar with the same background information that you are. To ensure that each individual is beginning from the same point, provide preliminary data.
4. Display your points
If you are discussing a subject that can be debatable, take the time to explain your reasoning to the audience first.
This method inspires trust in others and demonstrates your thoroughness, ability to synthesise a variety of complex viewpoints, and capacity to give crucial context for important judgements.
Encourage comments, and take note of any issues.
5. Be precise while writing
Finally, you must ensure that you come across as a robust and competent person in all facets of your work. Ahead of sending anything:
Verify the spelling, punctuation, and consistency of the numbers.
Keep your humour and jokes to a minimum. They are difficult to convey on paper, particularly to those who do not know you.
Put yourself to the test and try eliminating as many words, phrases, and entire ideas as possible, then inquire: Is my thesis still valid?
…
---
Have you checked out yesterday's blog yet?
---
(Disclaimer: The opinions expressed in the above mentioned article are those of the author(s). They do not purport to reflect the opinions or views of ICS Career GPS or its staff.)
Liked this post? For more such helpful articles, click on the button below and subscribe FREE to our blog.
---
Download our mobile app, ICS Career GPS, a one-stop career guidance platform.