Education & Career Trends: February 1, 2023
Curated by the Knowledge Team of ICS Career GPS
---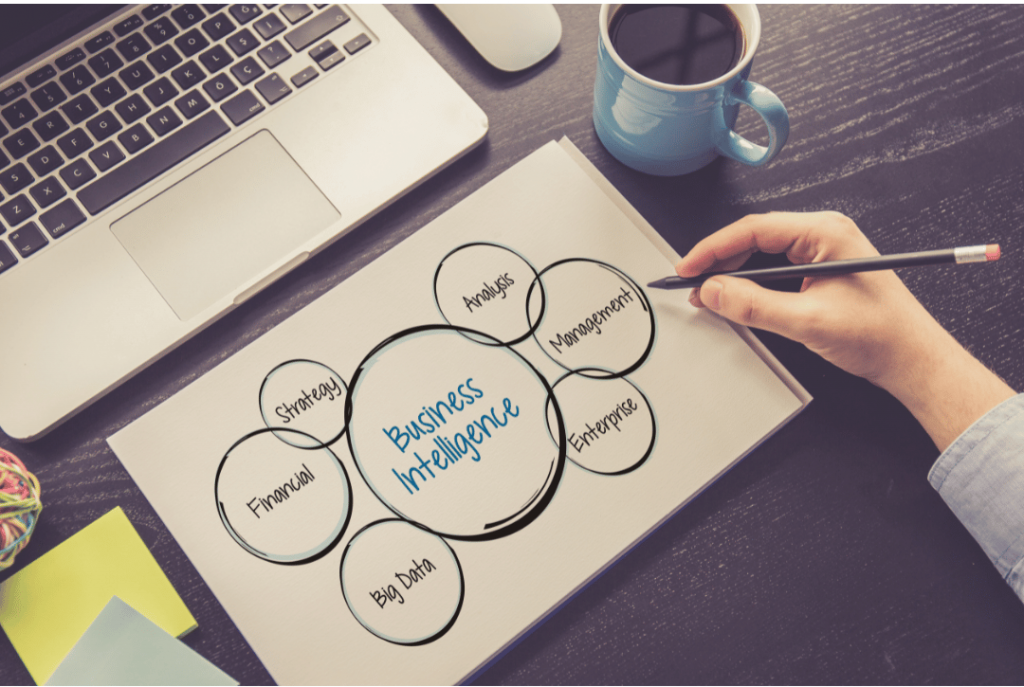 ---
Excerpts are taken from an article published on makeuseof .com
---
A business intelligence analyst, also known as a BI analyst, uses information and other data to support businesses in making wise business decisions.
Through information analysis, they help businesses assess competitors and understand market cycles. In light of this, you are further at an advantage if you are familiar with business models and system functioning patterns and possess strong advisory skills.
The success of firms in this era of cutting-edge innovation and technological advancement depends on accurately estimating and identifying business patterns.
Business intelligence analysts can get their careers started in analytical roles like a data analysts. They can go on to become business intelligence consultants, business intelligence architects, managers, or other senior positions.
Here are some essential skills you can learn to become a successful BI analyst
1. Having appropriate business knowledge
Understanding your firm's business strategy and having business expertise will help you focus the company's assets in the proper direction.
Your extensive business expertise can help a firm meet its objectives by consulting on how to take advantage of market trends to generate more profit.
These abilities also enable you to evaluate data in a manner consistent with the goals and objectives of an organisation.
Therefore, you imagine and set up data in a way that promotes business expansion.
2. Critical and analytical thinking skills
A business intelligence analyst's skills must include the ability to think critically.
Additionally, performance as a business intelligence analyst is enhanced by gathering, evaluating, and drawing conclusions that are beneficial to your organisation.
Using analytical and critical thinking skills you may correctly evaluate data and create something meaningful.
You may also be able to identify a system's shortcomings based on the information you have obtained.
3. Knowledge of programming languages
Business intelligence analysis is built on programming.
To pre-aggregate, filter, and only choose the data required for your research, you'll need to have a working grasp of SQL programming.
The quantity of data your BI tool needs to deal with can be reduced if you are familiar with SQL queries.
The analysis is facilitated and accelerated by this approach.
So mastering fundamental SQL commands and queries is crucial.
Data extraction, data quality, data validation, and producing analytical reports are all possible with the SQL programming language.
Furthermore, you also need a rudimentary understanding of Python and R programming if you want to visualise data.
4. Statistical analysis skills
Depending on the firm you work for, a business intelligence analyst should be able to define trends that can forecast future shifts in market needs, services, or pricing using statistical skills.
You eliminate any bias from the set of data through statistical analysis, leaving you with structured data.
This ability will enable you to extract valuable knowledge from disorganised data, minimising ambiguity during decision-making.
5. Data visualisation skills
Understanding the purpose of data, employing data visualisation tools, and creating an engaging narrative using graphs, web maps, charts, and tables are all part of data visualisation skills.
Furthermore, mastering the use of graphs and charts to convey facts to non-technical audiences is crucial.
Possessing great visual design abilities and the ability to combine statistical data with creativity are advantages.
6. Data mining skills
You would be better able to locate the data you need to extract for the organisation you work for with data mining skills.
Data is often available in massive data sets and may be extracted, cleaned up, and made public with the right data mining expertise.
Data mining uses three fundamental techniques: classification, clustering, and association
7. Organisation and time management skills
The progress of your company depends on the capacity for effective time management and rapid data interpretation.
The business might suffer greatly from even the smallest inaccuracy.
It's crucial to be thorough and timely when disseminating information, particularly when doing so for shareholders who wish to see certain reports before making investments.
By delivering the necessary data on time, you assist your firm in making timely decisions that are pertinent.
…
---
Have you checked out yesterday's blog yet?
---
(Disclaimer: The opinions expressed in the article mentioned above are those of the author(s). They do not purport to reflect the opinions or views of ICS Career GPS or its staff.)
Like this post? For more such helpful articles, click on the button below and subscribe FREE to our blog.
---
Download our mobile app, ICS Career GPS, a one-stop career guidance platform.