Career Trends: September 21, 2022
Curated by the Knowledge Team of ICS Career GPS
---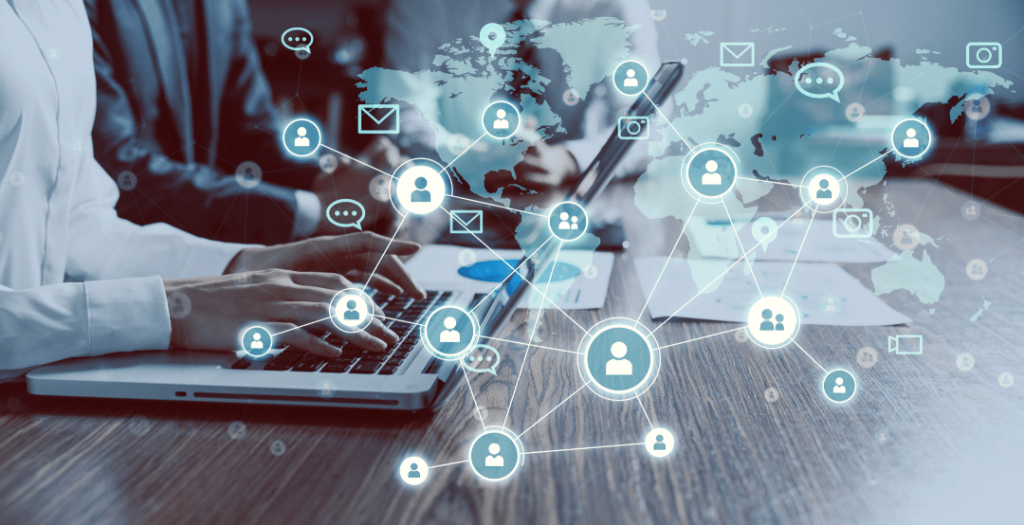 ---
Content Credit:
---
Networking contributes to your social well-being. It leads to the exchange of ideas as well as coming across new information and perspectives. It also helps you meet people at all professional levels which is a great way to boost your professional confidence. Whether you are employed, self-employed, a leader in your industry, or just starting out in your career, networking and making connections is an important part of attracting new opportunities.
However, in a post-pandemic world where nearly all of our networking is done online, what are the best ways to "meet" new people and build those connections?
Here are a few tips for virtual networking:
1. Identify your niche
For most people, establishing a niche topic is a great way to begin creating your own personal brand, which is an important first step in your virtual networking process.
For example you can start by focusing on the strategic performance management niche, and later expand into artificial intelligence and other future trends.
2. Take a long view
Look beyond your current job or gig economy responsibilities, and try to identify areas that will grow in importance in the next few years.
One of those areas could be your niche – or it could be something you expand into in the future.
3. Start with small steps
Don't put pressure on yourself to build a presence on all the online platforms at once – it's okay to start small by doing just a tiny bit more on the platforms you're already actively using.
4. Make a great impression with your profile
Use updated information in your profile.
Clean up any content that you wouldn't want potential employers or clients to see.
5. Post content online that establishes your expertise
This positions you as an authority in your field.
This could be thought-provoking takes on current hot topics, excerpts of previous presentations you've given, how-to content, and so on.
6. Join industry groups on social media
Build a good reputation by engaging with posts.
Your engagement can include answering questions and sharing other people's content in the group zone.
7. Attend as many free online events and conferences as you can
There are plenty of online groups, conferences, and workshops happening every day.
Such places are a great medium to connect.
8. Introduce yourself
When you do attend virtual events, introduce yourself in the chat and include your location (if you prefer) and your targeted job title.
It is also goof to mention what kind of clients you work with, especially if you are a freelancer.
9. Find relevant people to approach
Target people who work at companies you are interested in, reconnect with previous coworkers, or find people who are active online.
When you are trying to connect and you need to make a request, get to the point quickly and make your request concise and clear.
10. Try penciling in some time every week for online networking
Building connections doesn't need to be a full-time job, but it does take some effort, so block off some time on your schedule for these activities.
If you do choose to engage on social media, you may want to set a limit for the amount of time you'll spend on these platforms.
It is still possible to build a strong network, even if big conferences and in-person events aren't your thing.
…
---
Have you checked out yesterday's blog yet?
---
(Disclaimer: The opinions expressed in the article mentioned above are those of the author(s). They do not purport to reflect the opinions or views of ICS Career GPS or its staff.)
Like this post? For more such helpful articles, click on the button below and subscribe FREE to our blog.
---
Download our mobile app, ICS Career GPS, a one-stop career guidance platform.