Career Trends: December 5, 2022
Curated by the Knowledge Team of ICS Career GPS
---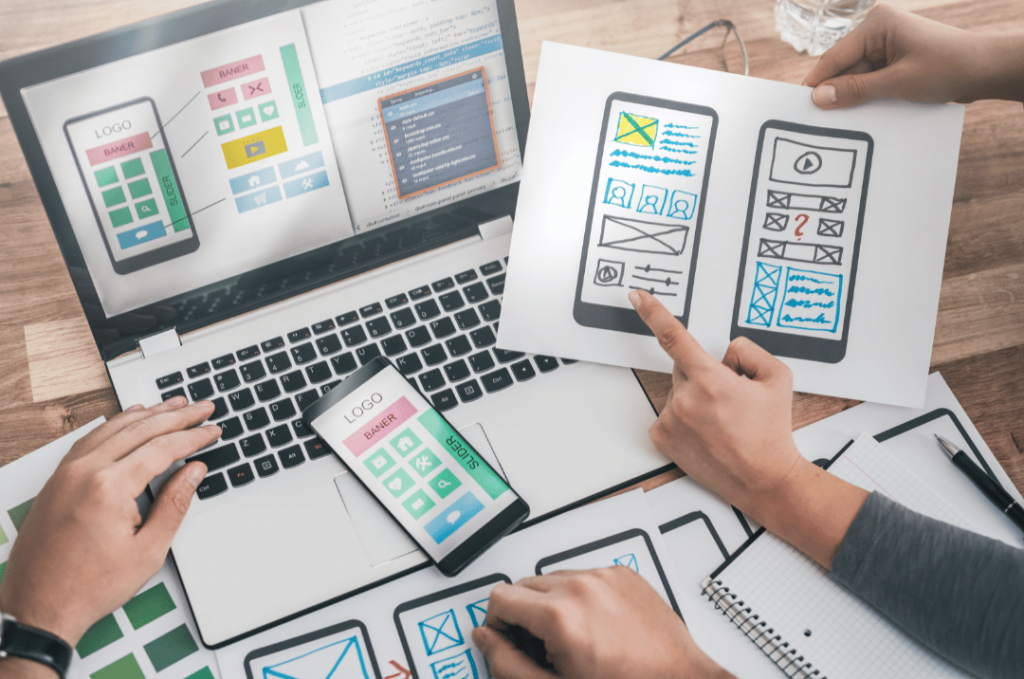 ---
Content Credit:
---
Like a lot of buzzwords, UX is an umbrella term. And its definition changes depending on the context. But the fundamentals stay the same. User Experience Designer usually takes care of the invisible: how a user interacts with the product and how they navigate through it. It's the UX Designer's job to make sure that the user's needs are taken care of (that they're not confused while using the product).
That they can do what they want to do, do it well and fast and easily.
What Exactly does a UX Designer do?
User Experience Design isn't limited to software products. It extends to anything that interacts with a user. A physical product like a kiosk, or a brochure for a new healthcare plan, or a service.
From the software perspective, the UX designer's main job is to make sense of the mess. It can be making sense of a project brief, helping a founder understand what the product is supposed to do, or it can be simplifying a particularly frustrating process.
In a traditional UX Design role, a UX designer can be expected to do some or all of the following things.
1. User Research
Sometimes a project starts with an idea, a problem statement or a project brief.
At this stage, at best, there's a vague idea about what's to be done.
This is where user research comes in.
This is where you go out in the field, talk to people, conduct empathy interviews, and use online surveys and other secondary research to get as much knowledge as possible.
2. Insights
All that information is then condensed and organised in a format that the team can understand and build on.
The simplest tool for doing this is post-its.
Sometimes the information is arranged in stages, and sometimes the entire journey of the customer or the process is mapped.
Laying out information in this way is helpful to figure out the main points, who the end users are, and things like that.
This stage helps convert information into insights — things that are relevant and actionable for the project at hand.
3. Personas
Once you have the relevant insights, the team starts to think about the end users.
A way to have empathy for the user is by creating personas.
They're stand-ins for end users.
They can have basic details like their demographic information, their likes and dislikes.
Or you can go in deeper, and consider their goals, aspirations and other details of their life.
4. Brainstorm
The refined problem statement, insights, pain points, and personas lay out the ground work for brainstorming.
To get the most out of the brainstorming sessions, UX designers usually involve a diverse set of stakeholders.
The team members, the clients, the developers, and even some potential end users.
Brainstorming is a helpful tool for coming up with potential solutions, and hashing out different ideas.
5. Visual Mapping and Preliminary Feedback
Brainstorming usually leads to a lot of ideas.
Team members then visually map out potential ideas.
They can use different tools for this.
Sometimes it's a storyboard, sometimes it's a journey map. Sometimes it's a hand drawn prototype of the website, service or product.
These models are created quickly and serve as a way to get some preliminary feedback from stakeholders.
This process helps to go from lots of different ideas to 2-3 potential ideas that the team will take further.
6. Task Flows
Once there's enough information is available for what the client or company wants to create, it's the UX designer's job to organise the information.
When it comes to creating apps or websites, UX designers create site maps and task flows for actions a user will do.
This is called Information Architecture and it used to be a field of its own.
7. Low Fidelity Wireframes
Once the flow of actions is defined, the UX designer creates low fidelity prototypes, usually on paper.
They then get feedback from the client and conduct some quick testing to see if what they're trying to do is working.
Testing at this stage is important because it means you can fix the mistake early, at significantly cheaper cost.
8. Digital Wireframes and Prototypes
Final paper prototypes are usually converted into digital wireframes of some kind.
Based on these wireframes, UX designers create an interactive prototype that serves as a really basic version of the final product.
This is again tested, and appropriate revisions are made.
Once finalised this is usually where the role of a UX designer ends and where the visual or UI designer takes over.
9. Iterate
While this is a generic overview of what a UX Designer does, it's not a complete picture.
You should pick and choose the process based on the project's need taking into account real world limitations like budget and time constraints.
Also don't be afraid of skipping forward or going back, especially going back.
A big pillar of the UX design process is iteration.
It comes from the Design Thinking approach (something a UX designer should internalise), where once you've completed the design circle, you start right back from the beginning.
…
---
Have you checked out yesterday's blog yet?
How to get into tech after earning an MBA?
---
(Disclaimer: The opinions expressed in the above mentioned article are those of the author(s). They do not purport to reflect the opinions or views of ICS Career GPS or its staff.)
Liked this post? For more such helpful articles, click on the button below and subscribe FREE to our blog.
---
Download our mobile app, ICS Career GPS, a one-stop career guidance platform.