Career Trends: November 30, 2022
Curated by the Knowledge Team of ICS Career GPS
---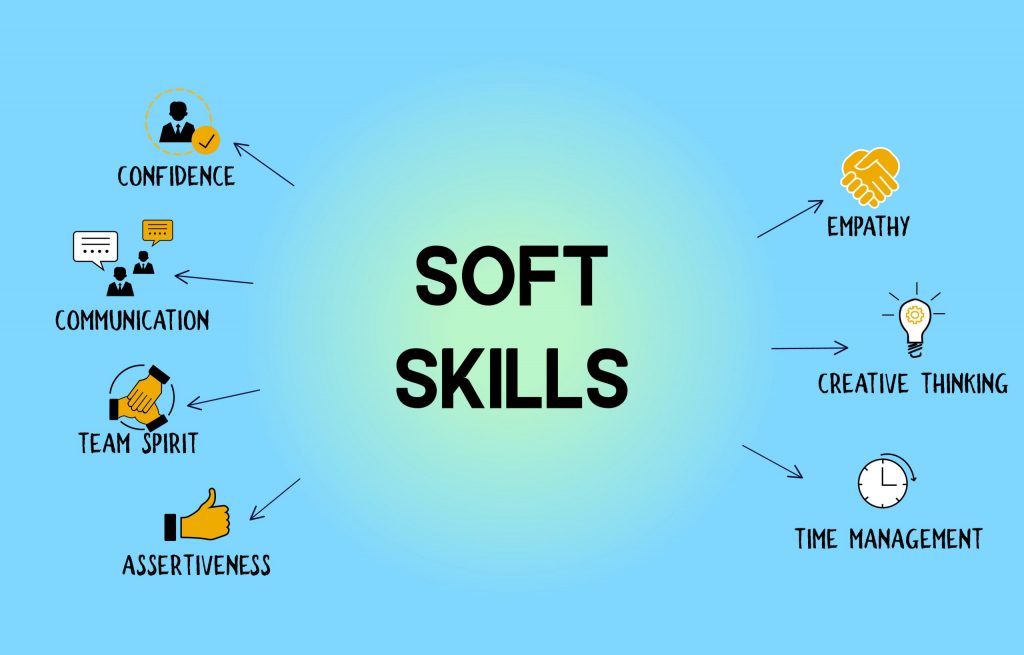 ---
Content Credit:
---
Employers look for candidates who have both hard and soft skills. Hard, or technical skills, can be learned, but soft skills are innate and come naturally. Candidates with many coveted soft skills who know how to highlight them on their resumes will stand out to hiring employers.
Soft skills are the skills that are part of your personality. These skills help you get along with others, communicate effectively, and work well in a team.
When problems arise, soft skills come to the rescue to help solve them. If there are difficult people to deal with, soft skills can help calm the atmosphere. There's a reason that soft skills are sometimes called "people skills." They make your interactions with others go more smoothly.
You probably have more soft skills than you realise. Once you understand what they are, you will recognise them in yourself.
Why are soft skills so important?
Why are soft skills so vital to your work performance? Let's look at how these soft skills are categorised, and then you'll see their importance.
Soft skills help you work well with others.
Soft skills assist you in completing your work more effectively.
In most cases, you will probably have to work with others.
Soft skills also help you work smarter and better. This means you are more productive because you can think quickly on your feet, have good time management skills, and are self-motivated to do your best work. These skills are transferable to any position, and they create a good vibe in the office. You can see why they are so valued.
Top soft skills examples:
Here are some top soft skills examples and keywords associated with the skills.
1. Communication
This is a top skill in every industry.
Whether you are in a position of dealing with people face to face, you still need good communication skills to be an effective employee.
Communication involves more than the ability to get your point across verbally.
It also includes excelling in written communication.
Verbal and written communication skills will help things flow better on the job.
2. Flexibility
You never know when your job might throw a curveball.
That's why it's crucial to be able to adapt to whatever happens.
People who can quickly change course are valuable.
This skill will be vital if you have a fast-paced job that is subject to change.
3. Collaboration
Collaborating with your co-workers is a definite necessity in any work environment.
If you can work well with others, whether it's a few people or a large group of people, you will have an advantage.
People with strong collaborative skills know when to take the lead and when to sit back and let someone else do it.
They are willing to negotiate, but they also have the courage to step up to the plate and show the team a better way when needed.
4. Conflict Resolution
Any job you get will have its ups and downs, with problems coming up.
Having strong conflict resolution skills is going to be essential to make sure you get the job done.
People who can solve problems with ease will tackle the unexpected issues that arise and glide through them successfully.
Keywords or phrases you can use to showcase your conflict resolution skills include:
5. Leadership
Leadership ability is a good soft skill to possess.

It means you can be decisive when you need to be and take action to get the job done.

A good leader steps in if things are falling apart and takes whatever action necessary to fix the problem.

They don't push all the responsibility off on others but are willing to shoulder much of the work themselves.
6. Work Ethic
A strong work ethic is an essential element of a thriving workplace.
People with this skill will always show up and do their work.
Employers can count on them because they are dependable.
They are careful with their time and honest in doing their best work for the company.
7. Interpersonal Skills
People who can interact well with others and maintain relationships with a variety of personalities have interpersonal skills.
It's not always easy when different personalities clash, but someone with interpersonal skills will know how to make things work.
These skills are essential for business dealings, in-office issues, and working with customers.
Everything goes smoother when interpersonal skills are at play.
Adding Soft Skills to Your Resume:
You can add soft skills throughout your entire resume as you describe your work experience, your job summary statement, and the cover letter. You can add a separate column for skills if your resume is not too long.
Also, if you get an interview, be sure to weave some soft skills into your answers.
…
---
Have you checked out yesterday's blog yet?
---
(Disclaimer: The opinions expressed in the article mentioned above are those of the author(s). They do not purport to reflect the opinions or views of ICS Career GPS or its staff.)
Like this post? For more such helpful articles, click on the button below and subscribe FREE to our blog.
---
Download our mobile app, ICS Career GPS, a one-stop career guidance platform.