Education & Career Trends: May 27, 2023
Curated by the Knowledge Team of ICS Career GP
---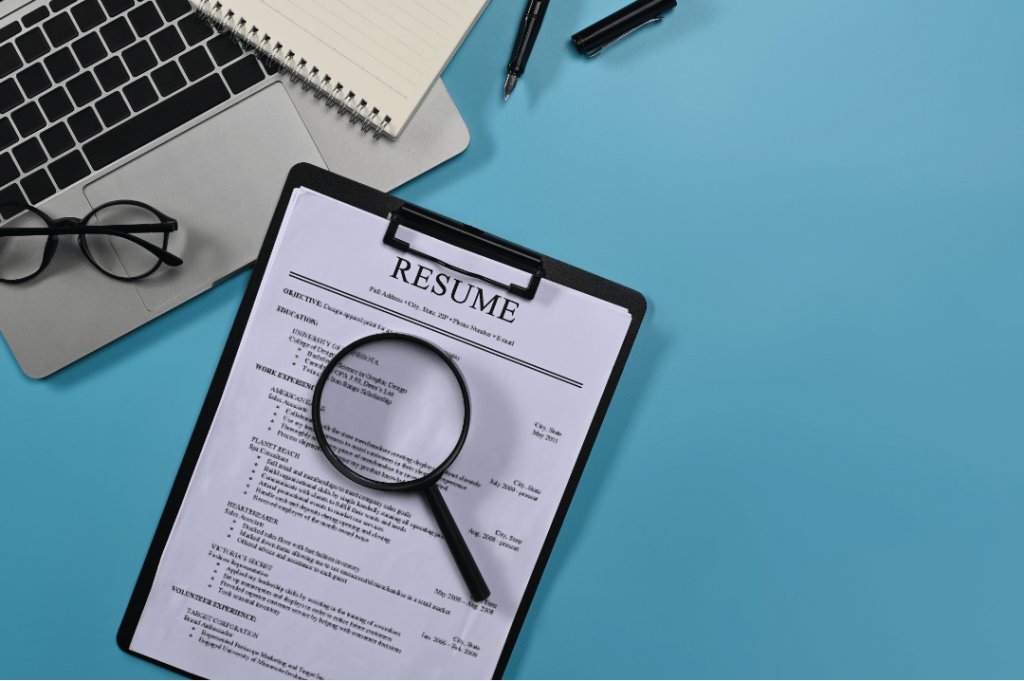 ---
Excerpts are taken from an article published on economictimes.indiatimes.com.
---
The job landscape has changed drastically over the last few years, but one thing that hasn't lost its significance is the resume.
A resume is still considered a crucial document that informs the interviewer about an individual's background, educational qualification, skills and experience. As a well-crafted resume could be your only ticket to an interview at most firms, it's important to make your personality shine through this piece of paper.
Given the amount of impact it leaves on the hiring managers, job seekers spend hours drafting their resumes. A fresher's mind gets flooded with questions while writing a compelling resume.
Regardless of the field you are planning to enter, the chances are you might come across a few common questions or concerns. We have compiled a list of 5 questions that often get asked by job seekers while writing their resumes.
1. Which resume format should I use – reverse chronological, functional or a combination?
While reverse chronological is the most preferred resume format, each format comes with its own set of advantages. Hence, it's necessary to do a little bit of research about the purpose of each resume, and how it can meet your needs, before deciding on a format. For instance, the reverse chronological format is great for those who have years of relevant work experience in a specific field. As a fresher, if you have done multiple internships throughout your college years, use this format to first
Use this format to first list your most recent internship experience and then go on listing backwards till your first internship.
Similarly, for those who are trying to change careers and enter a new field, a functional resume might be the best choice as it emphasizes more on skills, qualification and area of expertise, and less on work experience.
Lastly, a combination or hybrid resume uses various features of both the reverse chronological and functional formats to help you narrate your story in a customised way.
So, first try to understand the pros and cons of all the three types of resumes, and then pick the most suitable option for your career.
2. Should I include gigs/part-time jobs in my resume?
During the last few years, a lot of people took gig jobs and part-time assignments to survive the economic slowdown. If you did the same and that experience is related to the full-time position you are applying for, then include them in your resume. Just ensure you mark them as temporary positions so that your resume can offer clarity to your interviewer.
However, if you signed up for some random gigs that cannot be associated with your current interests, it is better to not list them in your resume.
3. Is it appropriate to use graphics and visuals in a resume?
Visual resumes — or resumes that use graphics and visuals to convey an individual's narrative — have become quite popular in today's highly digital atmosphere. They highlight your skills and abilities in a visually pleasing manner, leaving a lasting impression on hiring managers. However, they are not suitable for everyone, and are considered inappropriate in industries such as law and education.
They can work well in creative professions, including social media management, graphic designing, copywriting and web designing.
Remember, ATS or applicant tracking systems being used by many companies to scan resumes might not be able to read the information stated in graphic resumes. So, experts recommend keeping an alternative, non-graphic resume handy for such situations.
4. What personal details should I include in my resume?
You should absolutely refrain from stating any personal information like your weight, height, age, marital status, religion, birth place, political views, or anything irrelevant to the role you are applying for in your resume. If the employers wish to know something specific, they will directly approach you with queries during telephonic or personal interviews.
5. How do I make my resume ATS-friendly?
The job of an applicant tracking system is to scan through your resume and assess whether you are the right candidate for a job role or not. To do so, it usually looks for a few keywords in the qualification, skills, and experience section of your resume. That is why it's essential to incorporate such keywords while drafting your resume.
But how do we know which keywords to use?
The trick here is to thoroughly read the job description and pick the words they have used to describe the role, responsibilities, and qualification and educational requirements. Also, ATS might not be good with abbreviations, so only use full forms in your resume.
…
---
Have you checked out yesterday's blog yet?
---
(Disclaimer: The opinions expressed in the article mentioned above are those of the author(s). They do not purport to reflect the opinions or views of ICS Career GPS or its staff.)
Like this post? For more such helpful articles, click on the button below and subscribe FREE to our blog.
---
Download our mobile app, ICS Career GPS, a one-stop career guidance platform.