Education & Career Trends: May 26, 2023
Curated by the Knowledge Team of ICS Career GP
---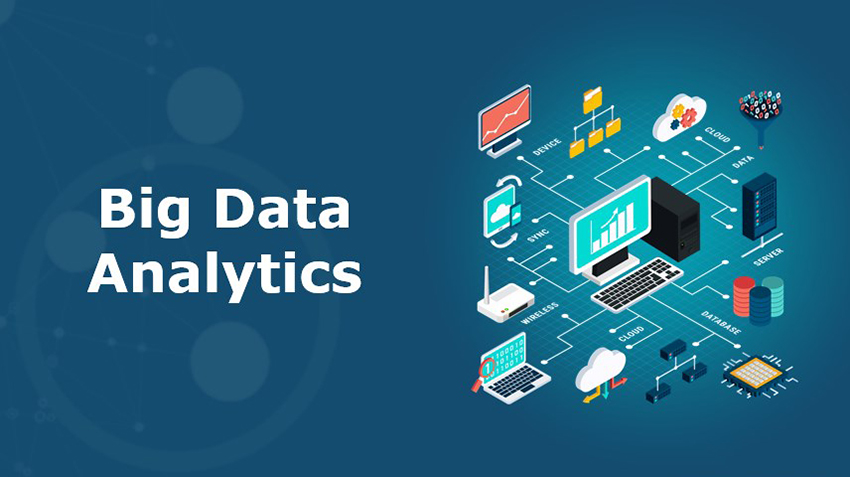 ---
Excerpts are taken from an article published on analyticsinsight.net.
---
Every time you open your email, use your mobile app, tag someone on social media, walk into a store, make an online purchase, talk to a customer service representative, or ask a virtual assistant about something, these technologies collect and process that data.
Big data is an extremely large volume of data and datasets that come in diverse forms and from multiple sources. Many organisations have recognised the advantages of collecting as much data as possible. But it's not enough just to collect and store big data—you also have to put it to use. Thanks to rapidly growing technology, organisations can use big data analytics to transform terabytes of data into actionable insights.
What is big data analytics?
Big data analytics involves uncovering trends, patterns, and correlations in large amounts of raw data to help make data-informed decisions. These processes use familiar statistical analysis techniques—like clustering and regression—and apply them to more extensive datasets with the help of newer tools.
Big data has been a buzzword since the early 2000s when software and hardware capabilities made it possible for organisations to handle large amounts of unstructured data. Since then, new technologies—from Amazon to smartphones—have contributed even more to the substantial amounts of data available to organisations.
This field continues to evolve as data engineers look for ways to integrate the vast amounts of complex information created by sensors, networks, transactions, smart devices, web usage, and more. Even now, big data analytics methods are being used with emerging technologies, like machine learning, to discover and scale more complex insights.
What are the top 3 job profiles of big data analysts in 2023?
1. Data Scientist
Data scientists are in charge of every aspect of the project. Starting with the business aspect, then moving on to data collecting and analysis, and then presenting and visualising your findings.
A data scientist can provide superior insights on the best solutions for a particular project and detect patterns and trends since they have a working knowledge of every aspect of the project.
They will also be in charge of researching and developing fresh approaches.
Large organisations have frequently used data scientists as team leaders overseeing people with specialised skills; their skill set enables them to supervise and manage a project from inception to conclusion.
2. Data Analyst
The second most well-known job title is a data analyst.
Data processing, transformation, and visualisation are among the tasks that data analysts are in charge of.
They occasionally additionally oversee the analysis of A/B testing and web analytics tracking.
Data analysts often prepare the material for communication with the project's commercial side by producing reports that effectively illustrate the patterns and insights gathered from their study since they are in charge of visualisation.
3. Data Engineer
Data pipeline development, construction, and management are the responsibility of data engineers.
They need to evaluate business ecosystems and get them ready for data scientists to use to implement their algorithms.
Data engineers work with batch systems to match the format of collected data to that of the stored data.
They essentially make sure the data is prepared for processing and analysis.
In the end, they need to keep the ecosystem and pipeline functioning at their best and most effective levels and make sure the data is reliable for use by data scientists and analysts.
…
---
Have you checked out yesterday's blog yet?
How Preventing Mind-Wandering Can Help You Become a Better Listener
---
(Disclaimer: The opinions expressed in the article mentioned above are those of the author(s). They do not purport to reflect the opinions or views of ICS Career GPS or its staff.)
Like this post? For more such helpful articles, click on the button below and subscribe FREE to our blog.
---
Download our mobile app, ICS Career GPS, a one-stop career guidance platform.