Career Trends: November 27, 2022
Curated by the Knowledge Team of ICS Career GPS
---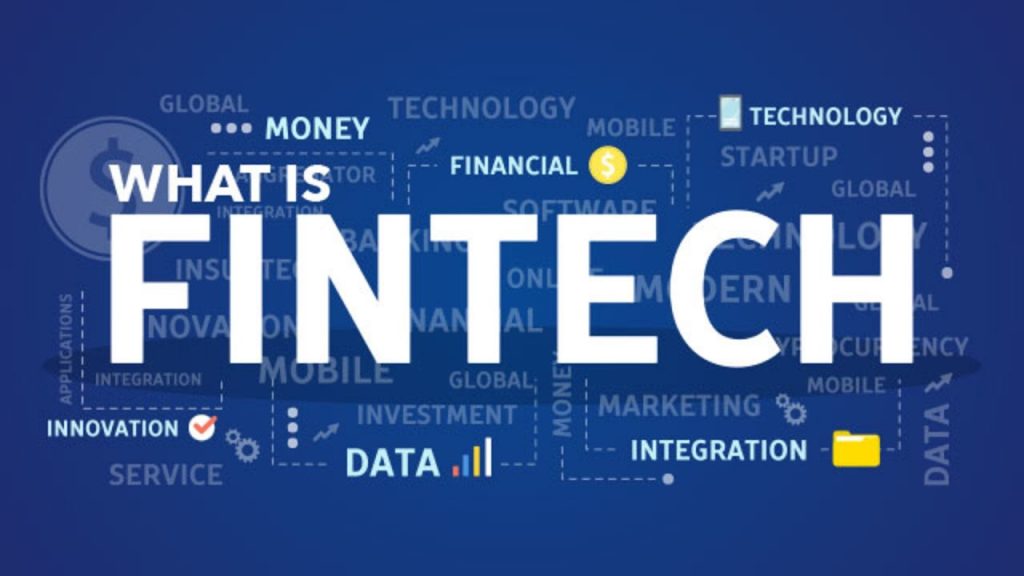 ---
Content Credit:
---
Today, companies and businesses are constantly looking for ways to perform financial services easily. Thus, fintech is radically becoming more popular. Since the idea of upgrading traditional payment methods became a thing, it is normal to transfer and receive payments with the help of software and algorithms.
Business experts need professional advice on managing financial resources and incorporating a working Fintech model into their business, which is where a fintech expert comes in. To join the moving train, here are the basics and all the information you need to start a career in fintech.
What is Fintech?
Financial technology (Fintech) is a concept that describes the process of automating financial services. This process involves using technology to create and deliver financial services between businesses and consumers. Fintech covers different parts of finance, including insurance, personal finance management, and payment.
If you have ever paid for a delivery online, transferred, or received payments through an app, chances are you have interacted with this multi-billion-dollar concept. Technologies and business models in fintech are constantly changing the way we do business all over the world. These models include cashless payments, robo-advisers, crowdfunding, and virtual currencies.
The role of a fintech expert is to understand the financial technology industry and work with algorithms to provide better services to end users. Blockchain developers and product managers are among the most rewarding fintech careers. If you are tech-savvy and enjoy playing with computers, starting a career in fintech is a great way to go.
How to Start a Career in Fintech
Now you know what fintech is, the following steps below are ways to start a career in it:
1. Build a Solid Foundation with Relevant Courses in Fintech
Like every career path, starting with the basics is a very important step.
Look out for relevant courses and certifications in fintech and enrol in them.
Most topics in fintech cover blockchain technology, artificial intelligence, and machine learning.
You will also learn about the trends that drive the fintech industry, including what influences those trends and how to analyse them.
And because the fintech sector experiences continuous changes, learning to identify those sparks that affect the financial services sector is very important.
They form the foundation for your learning.
2. Learn In-Demand Fintech Skills
The next step to starting a career in fintech is to learn in-demand skills.
These skills include programming skills, data analytics, and artificial intelligence.
You will require these skills to manoeuvre your way into the system.
Therefore, you'll need to familiarise yourself with the tech skills you need to succeed in the finance industry.
You can start with business intelligence and financial modelling tools.
You may also want to task yourself with taking on fintech projects as you learn.
In addition to these tech skills, you also want to add interpersonal skills, problem-solving skills, negotiation, and adaptability.
3. Study the Latest Trends in Fintech
One of the greatest pivot points in fintech is the latest trends.
It influences the decisions made in that sector and helps professionals make brilliant decisions.
These trends also affect the demand for those services in fintech.
By studying and understanding the latest trends, you will be able to navigate the industry.
Some of the latest trends in fintech include the rise of digital-only banking, the evolution of blockchain, and the rise of SMART contracts.
4. Network with Professionals in the Fintech Industry
You can learn more about the fintech industry by connecting with professionals who have gained many years of experience and understand the market.
The easiest way to network is by joining fintech associations, where you can hold conversations with experts to get a full picture of how the system works.
By building connections with these professionals, you can have meaningful relationships that may be helpful during a job search.
By attending fintech events, start-up launches, and conferences, you can foster valuable relationships.
5. Apply for an Internship in the Finance Space
The process of starting a career in fintech is only complete with hands-on experience in the finance space.
While applying at a top fintech company works, it makes sense to become an intern at a fintech start-up.
Internships would provide all the experience you will need, from launching the company to building and upscaling its resources.
6. Gain Specialisation and Apply for Full-Time Jobs
An important step to kickstarting a fintech career is by gaining a specialisation.
You will need to acquire certifications in your area of interest and niche down, which also authenticates your professionalism.
Gaining specialisation is key because it gives you an edge when applying for jobs.
Once you have specialised in your areas of interest, you can start applying for jobs.
One way to do this is by sending cold emails to the fintech companies you have shortlisted. You can also apply directly for openings on their website.
The growing trends in fintech show sporadic it has been over the years. The rise of Web3 and super apps proves that fintech is the next big thing. Starting a career in the fintech industry requires due diligence and researching important areas like blockchain technology.
…
---
Have you checked out yesterday's blog yet?
Starting a career in social media
---
(Disclaimer: The opinions expressed in the article mentioned above are those of the author(s). They do not purport to reflect the opinions or views of ICS Career GPS or its staff.)
Like this post? For more such helpful articles, click on the button below and subscribe FREE to our blog.
---
Download our mobile app, ICS Career GPS, a one-stop career guidance platform.